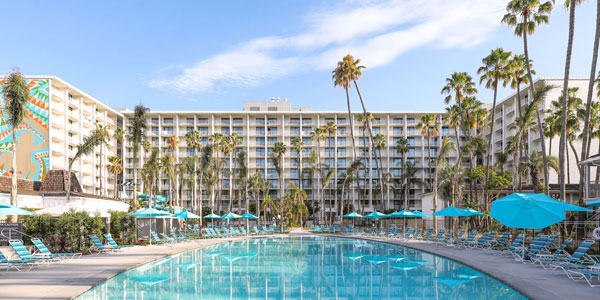 Name: Kathleen Kubota
Company Name:  Town and Country Resort
Founded: 1953
How have you changed your business in response to COVID-19? 
The Town and Country is committed to the health and wellness of our guests and associates.  We are following guidelines provided by the Center for Disease Control (CDC), the San Diego Department of Public Health, and the Occupational Safety and Health Administration (OSHA) on cleaning protocols and capacities for the hotel.  You can find more information here.
What keeps you hopeful? 
Even with all of the grief and uncertainty in the world right now, living with gratitude and staying hopeful for the future allows us to move forward despite these tough times. 
What is your advice to other companies? 
Take care of yourself and each other. 
What is the one thing you are looking forward to doing when things return to normal-ish?  
Hosting group meetings!