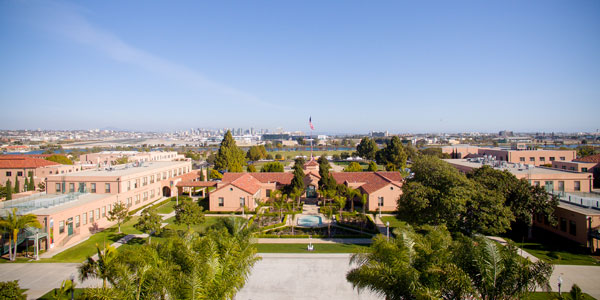 Name: Lisa Johnson, NTC Foundation President & CEO
Organization: ARTS DISTRICT Liberty Station
How have you changed your business in response to COVID-19?
In response to COVID, here at the ARTS DISTRICT Liberty Station, we have encouraged all our tenants to get creative, get outside and try new events, programming and services to engage with the community while maintaining safe physical distancing. From becoming a master chef to learning a new crafty skill, there is something for everyone! The LOT has partnered with magicians, comedians, yoga studios and more to invite guests to their space. Solare is offering cooking kits paired with virtual cooking classes along with offering patio seating. SD Craft Collective has endless DIY classes out in the beautiful sunshine. Pinot's Palette will have you painting a beautiful landscape while you're outside or you can pick up a painting kit for a virtual class. We also shifted our First Friday event online becoming Virtual First Friday, inviting anyone to check out the incredible arts, dancing and music from the comfort of their home on the first Friday of each month.
What keeps you hopeful?
Seeing the tremendous local, and even national response, to our virtual and in-person tenant events really makes our team hopeful and optimistic. Tenants partnering with and supporting one another to make it through was especially heartwarming. The support from the community has really been incredible. We've also seen such agility and flexibility from our tenants in response to the constant changes and have really enjoyed working together to try new things and bring arts to the community as we navigate these tough times.
What is your advice to other companies?
Make the most of what you have! We're lucky to have such wide-open spaces and outdoor art installations, so we've been leveraging those attractions. Overall, the arts community has always come out stronger during difficult times as artists create art that speaks to struggle and highlights the beauty that can be found even in dark times. We're incredibly fortunate to have this daily inspiration and be able to share it with the community.
What is the one thing you are looking forward to doing when things return to normal-ish?
For "normal" times, we're most looking forward to being able to host in-person events, gallery exhibits, performances and more. As much as we all enjoy being able to watch online, we're looking forward to hopefully, someday soon, having the community back together again.