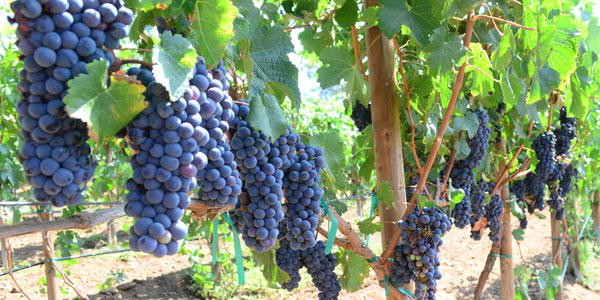 Name: Ed Embly, president
Company Name: San Diego County Vintners Association (SDCVA) and owner of Hungry Hawk Vineyards and Winery
Type of business: The San Diego County Vintners Association is a nonprofit 501 (c) 6 founded to promote San Diego County wine and provide educational programs and materials for both our members and the public at large.
Founded: May 28, 1996
How have you changed your business in response to COVID-19?
When it comes to the SDCVA, we have made a variety of changes to the way we operate. While we have maintained our monthly board of directors meeting, we now do it via a conference call. Our marketing, which is mainly done through rack cards in hotels, airports and tourist information counters, has shown very depressed depletion rates due to shelter in place orders. General membership meetings are suspended until it is safe to resume. Our focus now is on website refinement and disseminating information on regulations and protocols to our membership. Our main fundraisers for the year, a wine festival and participation in the County Fair, have been cancelled and that has stressed our finances even though we are a volunteer organization. One helpful development is a weekly Zoom meeting that I participate in along with approximately 25 other leaders of California winery associations.
As for Hungry Hawk, it is a family- and veteran-owned 10-acre vineyard where we grow 15 different varietals—five whites and 10 reds. We planted our first grapes in 2009, and our first commercial harvest was in 2014. We opened our tasting room in October 2014.
We also have a winery where we produce the wine and a tasting room that is open to the public Friday thru Sunday noon to 6 p.m. Ninety-five percent of our business is from consumer sales. Last year we produced 3,500 cases of wine, but we decreased our production to about 2,000 cases because of COVID-19. This year all the wine that we produce will be from our own vineyard as we have only purchased San Diego County grown grapes when we needed additional volume.
COVID-19 has changed our business operation in many ways, including reduced production this year. The standard changes have been: social distancing; masks required unless seated at a table; no tastings instead we offer glasses of wine; all outdoor seating; table service only; required reservations to adhere to capacity regulations without making people wait in line; additional manpower required for sanitation; and training and wellness checks for employees.
What keeps you hopeful?
The County Board of Supervisors has been helpful to our membership by supporting winery tasting rooms to remain open because of our service protocols featuring outdoor social distancing.
I am also grateful that Hungry Hawk is still allowed to serve customers and that we have so many loyal customers who have supported us during this ordeal. What we have found is that we provide a safe and comfortable way to have some normalcy in their lives.
What is the one thing you are looking forward to doing when things return to normal-ish?
I look forward to the day when this is behind us, and I can talk to someone without a face mask on.