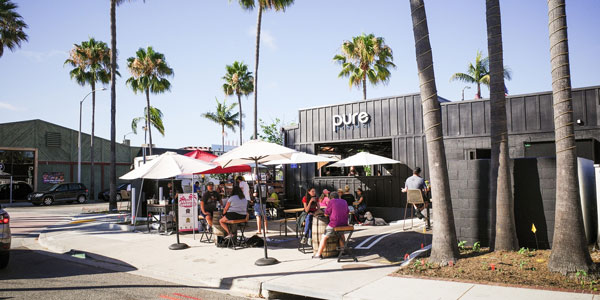 Now more than ever, it is crucial for the tourism industry to work together to support one another in a common goal—showcasing the beauty and diversity of San Diego to economically benefit our region. The San Diego Tourism Authority (SDTA) is committed to not only helping lead the industry's recovery but also assisting our Members as they retool and rebuild by providing valuable marketing and sales opportunities as well as the ability to collaborate with other industry and community partners.
SDTA Members understand the value of Membership. Not only has membership remained steady, but the SDTA just added five members in the month of July.
Please help us welcome recent new Members who have joined the SDTA family. These local businesses represent a diverse array of industries, ranging from outdoor recreation to event production to a travel-centric mobile application.
365 Events San Diego
The behind-the-scenes creators of 365 Events designed their business with altruism in mind. The company creates custom corporate volunteer activities as well as employee appreciation and nonprofit events to engage the community while team building. Contact the 365 Events San Diego team to find your company's next volunteering opportunity or to begin creating a culture of community volunteerism for your organization.
Solay
We could all use a vacation right now, and the Solay mobile application makes it possible to get away while ensuring social distancing. By connecting with resorts, the app allows users to reserve a lounge chair or beachside hang out in real-time or in advance. No more using a towel to mark your territory or heading to an at-capacity pool.
Virtual Event Collective
In-person events are still temporarily on hold, but the industries that host them are looking to connect with audiences through immersive, exciting events. That's where the experts at Virtual Event Collective come in—using their expertise in entertainment, set design, technology and more, the team can create the perfect virtual event catered to your company's needs.
Outdoor Travel Adventures
Get outside and start exploring all that San Diego has to offer with Outdoor Travel Adventures. Step aboard a yacht for a sunset cruise, hike San Diego's tallest mountain, go golfing or wine tasting—there are endless opportunities in San Diego and the savants of fun at Outdoor Travel Adventures are willing and able to create in-depth itineraries for active explorers.

Pure Project Carlsbad
One of San Diego's top breweries recently touched down in Carlsbad Village to add some hops and experimental beers to the bustling area. Enjoy a brew on the outdoor patio, or stop by and pick up a to-go crowler, four-pack or special barrel-aged creation.