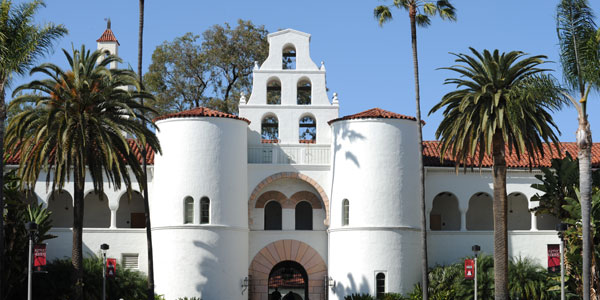 Name: Shara Tscheulin, Associate Dean, Professional & International Programs
Company Name: San Diego State University World Campus
Founded: March 13, 1897
How have you changed your business in response to COVID-19?
SDSU Global Campus is part of San Diego State University that provides learning opportunities to non-traditional students, including working adults and students who are unable to attend on-campus classes full time. We offer a variety of programs to help make education more accessible for all types of learners, including degree completion programs, online graduate-level master's degrees, professional certificates and international learning experiences.
In response to COVID-19, all of SDSU Global Campus courses have transitioned to a virtual format. We've also joined the Courses for Causes initiative developed by the California State University's Professional and Continuing Education (PaCE) program. It's through this initiative that our SDSU team is able to show appreciation to our first responders by offering the opportunity of a free class. The list of qualified courses can be found on our website.
What keeps you hopeful?
While many of us are facing challenging situations both personally and professionally, I've seen many people reach out to provide support and solidarity during these times. This is exactly what our SDSU Global Campus team wanted to achieve with the SDSU Gives Back initiative. Our team is incredibly proud and grateful for all of the first responders and the heroic work that they have been doing to keep our community safe during these uncertain times. I will continue to remain hopeful as long as our community continues to support each other, help where we are able and lift each other up.
What is your advice to other companies?
A quote I think about often is, "Never doubt that a small group of thoughtful, committed citizens can change the world; indeed, it's the only thing that ever has." Our first responders have stepped up during a difficult time and provided true inspiration for all of our community. Many of the companies in each of our communities have also stepped up…my advice is to keep it up! Together we can create needed change and support our communities
What is the one thing you are looking forward to doing when things return to normal-ish?
When things return to normal-ish, I'm looking forward to seeing students back on campus and hear the "buzz" of learning in the halls again. On a personal note, I'm looking forward to hitting the hiking trails in earnest. We have 3 huskies and a toy poodle all of who like getting out on the trails and meeting new people.