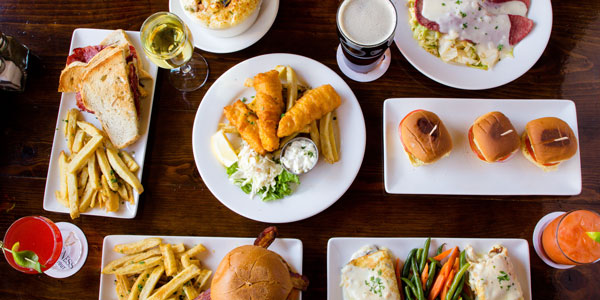 Name: Daniel Drayne
Company Name: The Field Irish Pub
Founded: 1998
How have you changed your business in response to COVID-19?
We are following all the recommended guidelines and regulations that the County of San Diego has put in place. We have also taken additional measures to ensure that our employees and guests feel safe, which includes extra hand sanitizer stations and other precautions. Working with local government we now offer outside dining seven days a week. We also still have our happy hour from 11 a.m. to 7 p.m. Monday through Friday. People are loving the new outside dining; it brings a sense of community to the Gaslamp as all the restaurants are in this together. The streets being closed with outside dining is new to so many San Diegans, and they seem to be really enjoying it.
What is your advice to other companies?
It helps to know that we are all in this together. We are working with other businesses in our industry through organizations like the California Restaurant Association and Gaslamp Association to stay up to date on guidelines as they are put in place to keep the community safe. These organizations have been extremely helpful to us at The Field, and we recommend that other businesses work with local agencies to stay current with local guidelines. The Gaslamp Quarter Association has worked so hard to make this happen for all of the restaurants in the neighborhood by working with the City of San Diego and also by making sure that they have the barriers all set up every day for safe dining.
What keeps you hopeful?
The continued support that we have received from our customers keeps us hopeful. They are the reason we are in business and are so appreciative for every day that we are able to keep our doors open.
What is the one thing you are looking forward to doing when things return to normal-ish?
I think just being able to welcome more people into our pub and to have that tingling feeling that makes an Irish Pub an Irish Pub. We would love to have more people enjoying the bar area without the partitions and to be able to come in and see live music by a great Irish band.