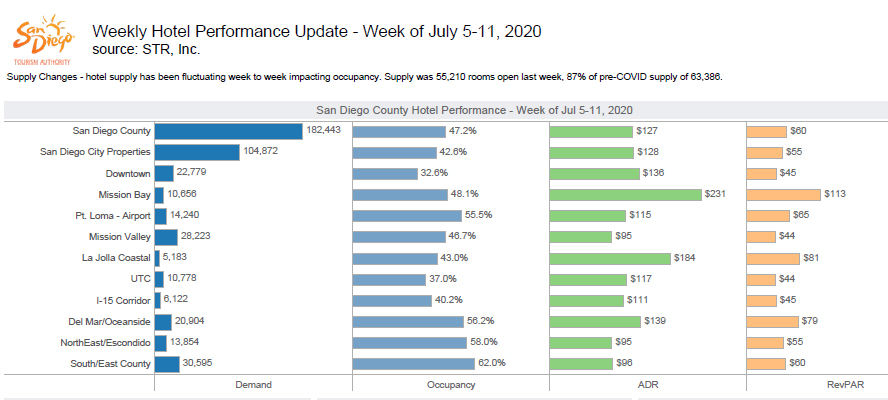 Hotel Performance – Week of July 5 – July 10, 2020
Hotel room supply reached 55,210, an increase of approximately 840 rooms from last week. Current available rooms are about 87% of pre-COVID supply (63,896).
Following the Fourth of July holiday weekend, hotel room demand dipped about 8, 000 room nights in the week to 182,443 sold.
San Diego County occupancy averaged 47.2%, ranking fourth highest among the top 25 markets and highest among the western competitive set.
Throughout the county, the average daily rate was $127 ranking third among top markets and second in the western comp set, behind Anaheim / Orange County.
Friday and Saturday nights continue to post the highest demand with over 29,000 and 33,000 rooms sold, respectively. Sundays and Thursdays are performing better than the other weekday nights, as leisure guests appear to be extending stays around the weekend.