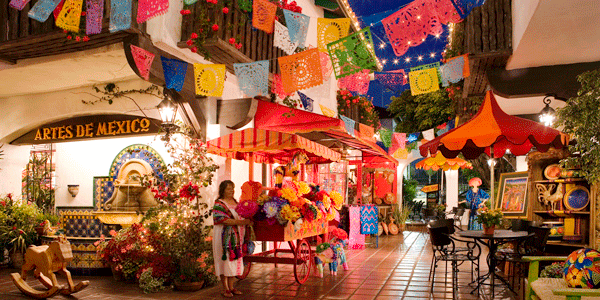 Now more than ever, it is crucial for the tourism industry to work together to support one another in a common goal—showcasing the beauty and diversity of San Diego to economically benefit our region. The San Diego Tourism Authority (SDTA) is committed to not only helping lead the industry's recovery but also assisting our Members as they retool and rebuild by providing valuable marketing and sales opportunities as well as the ability to collaborate with other industry and community partners.
It's clearer than ever that Members understand the value of Membership. Not only has membership remained steady, but the SDTA just added 12 members in the month of June, the most new members of any month in the fiscal year.
Please help us welcome recent new Members who have joined the SDTA family. These local businesses represent a diverse array of industries, ranging from entertainment to outdoor recreation to event experts. Be sure to reach out and say hello or welcome them at an upcoming SDTA event. Despite the devastating financial circumstances these businesses are grappling with, they chose to invest in Membership with our organization.
Halcyon Seas
Get your sea legs in style with Halcyon Seas, a company that charters luxury yachts.
International Travelers House
This Downtown hostel is the perfect affordable and comfortable home base for a stay in San Diego.
Luxury Jet Ski Rentals
Hop on a jet ski, skyboard, kayak, stand-up paddleboard or boat for some fun in the sun on the San Diego Bay.
Moxie Creative
The event experts at Moxie Creative have created a one-stop shop for all your event production needs, from event design to on-site management to corporate branding and graphics.
Old Town San Diego
Often cited as the birthplace of California, Old Town San Diego is a hub for art, culture, history, shopping, restaurants and more.
Pacific Surf School
Catch a wave and become an expert at San Diego's official sport with group and private surf lessons.
Knotty Barrel
With two locations in San Diego, Knotty Barrel is a hometown hero, dishing out delicious bites and in-house produced brews.
San Diego Meetings & Incentives
From location selection, to ground transportation coordination to amenities and gifting, San Diego Meetings & Incentives has every aspect of event planning covered.
San Diego North Economic Development Council
The San Diego North Economic Development Council is a business coalition that aims to grow the North County economy.
Skydiving Innovations
The thrill seekers and adrenaline junkies at Skydiving Innovations provide aerial entertainment through skydiving, drone shows and more.
NK Production, Inc.
Specializing in lighting, video, sound and projection, NK Production will take your meeting, event or convention to the next level.
West End Entertainment
West End is an entertainment and speaker booking agency that provides a variety of services, including talent procurement of comedians, emcees, local specialized talent and keynote speakers.