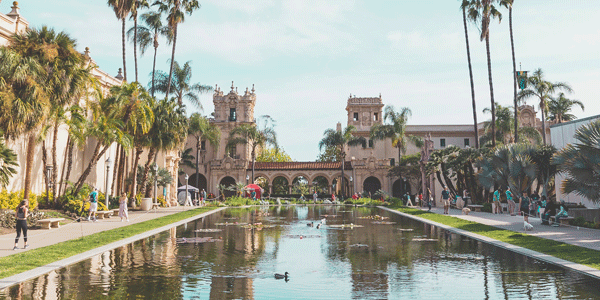 To help cast Balboa Park as San Diego's ultimate staycation destination, the San Diego Tourism Authority (SDTA) is launching a multi-faceted local marketing initiative in collaboration with the Legler Benbough Foundation and the Balboa Park Cultural Partnership. This local marketing initiative, which was originally slated to run in the spring, will tell Balboa Park's story through a variety of mediums such as print, digital, social, radio and TV broadcast with such partners as San Diego Magazine, Cox Media and KPBS. It is scheduled to run through the summer to assist park institutions as they begin their reopening efforts. 
San Diego Magazine developed a 16-page publication that will be available to patrons in the Balboa Park Visitor's Center and is available for institutions to distribute as well. San Diego Magazine has created a comprehensive social media program to augment and enhance the digital storytelling efforts of the program of work. The social media campaign is launching July 1 and will run through the month of September. In addition, a two-page advertorial spread, which is designed to supplement a proposed Balboa Park special section, will be included in the August/September issue of San Diego Magazine.
Cox Media, which provided $15,000 toward this local marketing initiative, will be airing :30 second PSAs that will showcase Balboa Park and the institutions in the park. In addition, to its cash contribution, Cox is airing the video as part of a $15,000 in-kind donation.
Finally, KPBS will be running :10 and :15 second radio spots along with a digital advertising campaign promoting Balboa Park as a staycation destination. The first radio flight launched on June 29 and will run through September.
This program of work was possible with a $75,000 contribution from Legler Benbough, which the SDTA was able to match with donations from Cox Communications, Councilmember Chris Ward and Hilton and with in-kind donations from our media partners and with the support of the Balboa Park Cultural Partnership.
The SDTA looks forward to continuing to work with Balboa Park stakeholders in order to support San Diego's cultural heart.