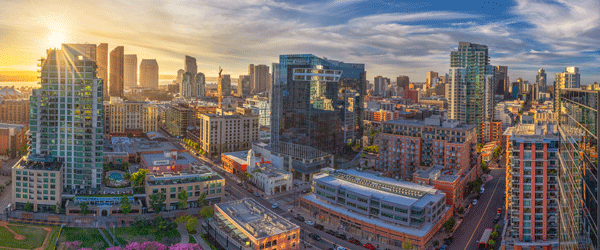 In a win for San Diego's hospitality and tourism communities, the San Diego County Board of Supervisors recently voted 4-1 to send a letter to Governor Gavin Newsom to ask for the State of California to issue local guidelines on how to restart hotel meetings and conferences, weddings and receptions, and private planned events.
Because of the ongoing concern over the uptick in COVID-19 cases and community outbreaks, the Board of Supervisors did not authorize the reopening of additional business sectors, including theme parks. Still, the Board of Supervisors were clear that they wanted to have all the guidelines and industry plans so they can move forward with resuming San Diego's meetings and events as soon as possible.
The next step is for the Governor and state health officials to issue guidelines that would enable the County of San Diego to allow the reopening of these businesses with the state's guidelines in place. Based on past decisions and the county's current health situation, it is unlikely that San Diego will know the timeline for reopening this important sector until sometime in July.
While the San Diego tourism industry is still grappling with uncertainty, this step forward was made possible by the events and hotel community joining together to work with the County's Reopening Team, who were impressed by how much thought was put in to the industry's proposed guidelines. In addition, the support from such partners as San Diego Regional Airport Authority, San Diego County Lodging Association, individual hotel owners as well as general managers and event organizers were key to making this important next step possible.
We encourage our Members to continue advocating on behalf of the hospitality and tourism community by keeping in contact with local elected officials, staying up-to-date with industry leaders, such as the U.S. Travel Association, Visit California and the California Travel Association initiatives and continuing to adhere to all county guidelines and protocol identified in the Safe Destination Pledge.