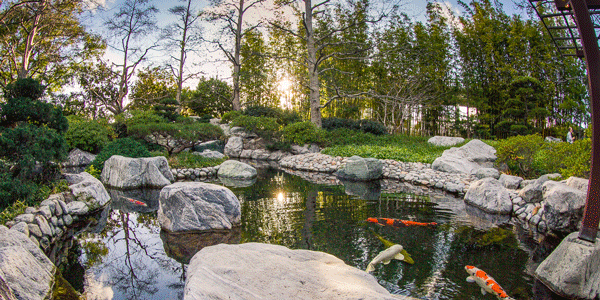 San Diego is reopening, and with that, your favorite mecca for art and culture is calling you back. San Diego's cultural heart, Balboa Park, is officially open (as of June 12th) with some of your favorite museums ready to welcome you back as well.
San Diego Air and Space Museum
First on the list is the San Diego Air and Space Museum. Explore the impressive collection of historic aircraft and spacecraft at this Smithsonian Institution affiliate. From a replica of Charles Lindbergh's "Spirit of St. Louis" to the actual Apollo 9 Command Module, and let's not forget to mention an American Women of Flight exhibit, there is plenty to keep you captivated. Fly into the San Diego Air and Space Museum, now open daily from 10 a.m. – 4:30 p.m.
San Diego Automotive Museum
Race on over to the San Diego Automotive Museum for an experience that will take you on an amazing journey of design, styling, and horsepower. While there, make sure to check out their signature exhibit, Louie Mattar's Fabulous $75,000 Car, the vehicle that still holds the distance endurance record set in 1952. Now open Tuesday through Sunday from 11 a.m. – 4 p.m.
San Diego Zoo
Your furry friends await you, as the San Diego Zoo is ready to welcome you back. Home to more than 3,500 species, you can get lost for hours exploring the many animal habitats. Don't forget to visit the newborn amur leopard cubs as there are fewer than 100 believed to still survive in their historic range. As of June 20, 2020, the San Diego Zoo is open daily from 9 a.m. – 6 p.m.
Japanese Friendship Garden
Tranquility is a quick trip away with the re-opening of the Japanese Friendship Garden. This 12-acre pocket of beauty and is bliss-filled with koi ponds, bonsai trees and sukiya architecture. While reaching your highest sense of Zen, don't miss the 12-foot, 300-year-old, bronze Kannon Bosatsu statue. The Japanese Friendship Garden is ready for your visit as of June 22, 2020, Monday through Friday from 10 a.m. – 6 p.m.
More happiness awaits you next week as more of your Balboa Park favorite institutions reopen:
Fleet Science Center, July 3, 2020
San Diego Natural History Museum, July 3, 2020
San Diego History Center, July 4, 2020
Museum of Photographic Arts, July 4, 2020
Museum of Art, Museum of Man, Spanish Village Art Center and more, are also to reopen soon!