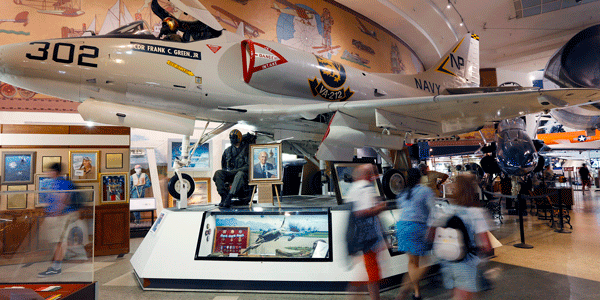 Name: Jim Kidrick, President & CEO
Company Name: San Diego Air & Space Museum
Founded: 1961, Opened 1963
How did you change your operations so that you could safely reopen?
We adopted the protocols of the Center for Disease Control as well as the State and County health awareness guidance. Our San Diego County Safe Reopening Plan helped guide us as well. We did everything we could to ensure our team believed in our safe reopening—for them, our volunteers and our guests.
What has business been like now that you are open?
Attendance reflects a locals-mostly demographic, but we're looking forward to our "out-of-town" guests/tourists returning to San Diego. Our team enjoyed enormous pride as the first museum in the park to reopen on the first day we could, which was June 12; and to reopen safely per the appropriate guidelines. They were energized by the entire process of once again hosting guests and providing a fun, educational and inspiring message to young and old alike…safely.
What keeps you hopeful? 
The American spirit to succeed under even the most challenging of conditions. Our team is focused on excellence and making a positive difference in the lives of every guest. We exist to inspire others to succeed in their lives.
What is your advice to other companies as they reopen?
Set goals for your team, involve them in the planning because they are investors in your success. Set a date, get open, be brave, believe in the highest standards and begin the process of returning to a sustainable cadence. I'd also tell them to take the time to re-look things they've wanted to but had pushed off because there are some nuggets on that list.
What is the one thing you are looking forward to doing when things return to normal-ish?
To reacquaint with old friends and make new ones!