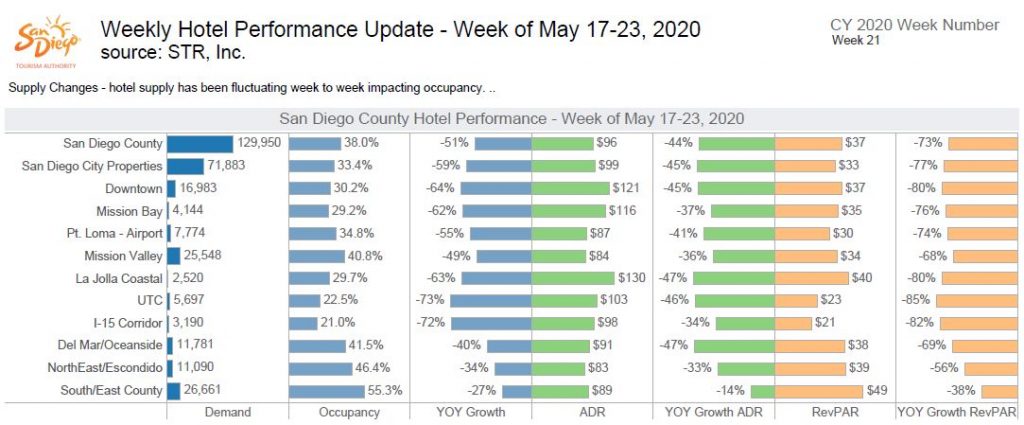 Hotel room demand inched up again this past week reaching 130,000 room nights, which was the 10th highest in U.S. as other markets start to reopen ahead of California.
Occupancy in San Diego County reached 38% on a supply base of 48,828 hotel rooms.
The average daily rate (ADR) increased by $4 to $97, following weeks of it hovering around $93. The ADR for Saturday, May 23 was $108.11, the highest since the shelter in place was initiated.
With exception of UTC and I-15 corridor, all areas averaged above 30 percent occupancy. South/East County and North County had highest occupancies in the region and were above 40%.
ADR was highest among La Jolla Coastal properties at $129.87, followed by Downtown at $121.19.