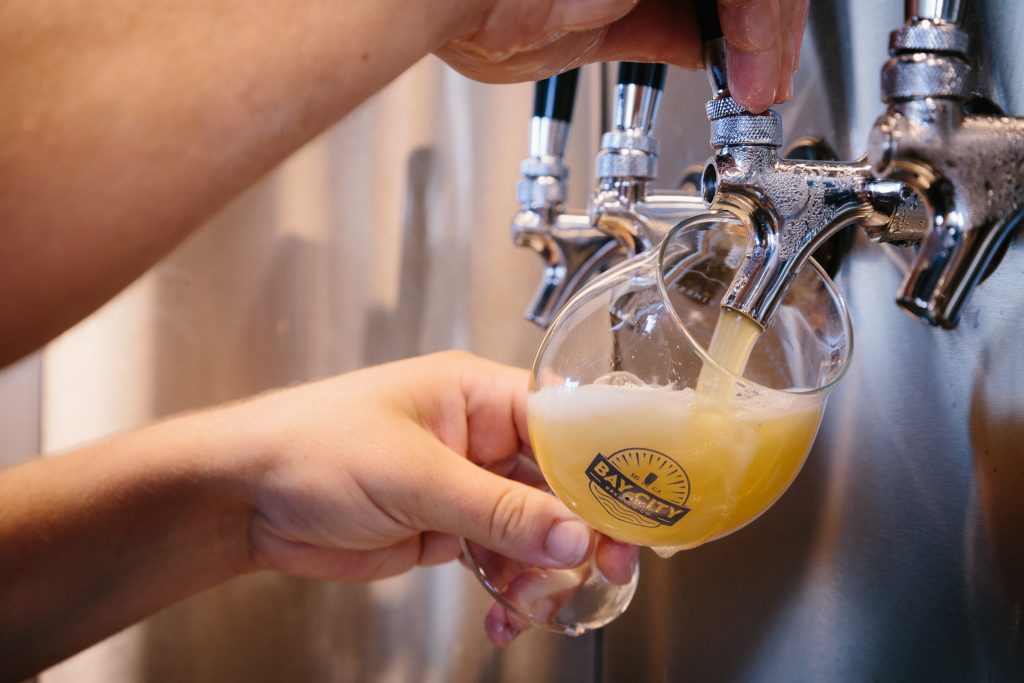 As the hop capital of the United States, San Diego is a haven for craft beer connoisseurs and innovative beer creations. Local breweries are tapping into their supply to give San Diegans a taste of what brings beer aficionados to the capital of craft—and they're offering discounts, deals and steals for health care workers combatting COVID-19 on the frontlines, and those looking to sip responsibly in-house or from the comfort of their own homes.
Green Flash
Stop by the Green Flash tasting room for 25 percent off growlers, 25 percent off kegs and 10 percent off bottles and cans. Be on the lookout for more discounts on social media—the company is continuing to share updates on how to get beloved brews at unbeatable prices.
Bay City
Have a hankering for 72 and Hoppy? Bay City Brewing is offering 25 percent off to-go orders for frontline workers including healthcare professionals, EMTs, firefighters and members of law enforcement. Use code LOCALHERO at check out and come in your uniform or show your badge at pickup! It's a small gesture to say thank you for working tirelessly to keep our community safe.
Ballast Point
Here's something to raise a glass to—this local bastion of brewing partnered with the Padres Foundation to support Feeding San Diego's COVID-19 Emergency Response in San Diego. For each case of Ballast Point's Swingin' Friar Ale sold through June 30, the organizations will donate $1 each to aid Feeding San Diego's efforts to relieve hunger throughout the region.
Mike Hess
The North Park, Imperial Beach and Ocean Beach Mike Hess locations are open and ready to serve up delicious San Diego craft beers. In addition to award-winning brews, the brewery has food partners at each location to allow dine-in service. Pitchers of two of the most popular beers—Solis IPA and Three Seas IPA—are only $10 pitcher, and $20 will get you a pitcher of any other beer 8% ABV and under. For those opting to enjoy beer at home, Mike Hess is continuing to offer curbside service with $12 32-ounce growlers with $5 refills until they are fully opened.