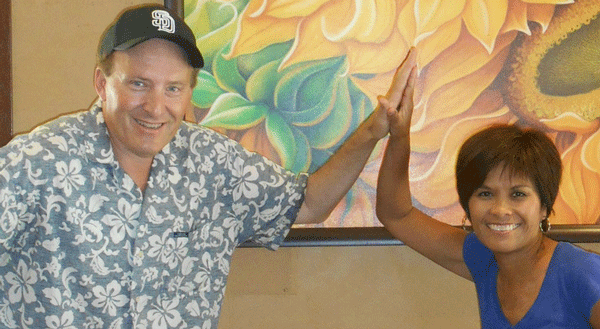 Company name: Out of the Ordinary and Where You Want To Be
Type of business: Corporate team building and tours
Founded: Out of the Ordinary was founded in 1996, and Where You Want To Be was founded in 2003.
How have you changed your business in response to COVID-19?

Our team building experiences and tours are highly interactive and focus on getting people outdoors and discovering hidden San Diego spots. When COVID-19 hit, we had to re-think our business model and quickly adapt to our changing environment. Although it was challenging at first, we realized that technology is amazing and if used properly, we could still get our message out there through video. As a result, we developed several new virtual team building programs such as Family Feud, virtual walking tours and an interactive magic show. But we're especially proud of our "Neighborhood News Team Challenge" which combines elements of our popular scavenger hunt and movie making team building challenge. For this activity, teams put together a video showing us their favorite neighborhood and why they think it's the best. Our virtual media and video coaching is another program that's doing well since people are spending more time online. 
What keeps your hopeful, and do you have advice for other companies?

Although this is a challenging time, it can also be a great time to finish up all those projects you never have time for. Also, reaching out to trusted partners is important. Surrounding yourself with good mentors is key.