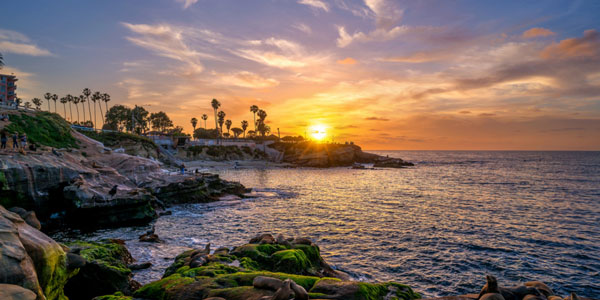 The San Diego tourism community is coming together to support our region as it grapples with the ongoing COVID-19 crisis. Each week, the SDTA will share how our Members and industry partners are getting creative to support each other and the larger community. Be sure to share your own story here or on social media using #WithLoveSanDiego
That's sweet
Culinary Concepts, a creative catering company, is offering a sweet escape for first responders and organizations on the front lines combatting COVID-19. With help from One San Diego and Sensational Treats, the company launched a GoFundMe campaign aimed at raising funds to continue providing nutritious meals in addition to decadent sweets as a treat to reward essential personnel for their hard work and dedication. A $50 donation will fund four meals and one sensational sweet. One San Diego kickstarted the fundraising campaign with a donation of $1,000.
Regional restaurant support
Verant Group—the brains behind several popular San Diego food and cocktail establishments—is feeding the staff from all their establishments on Tuesdays through Fridays, with free cooked meals available for pick up at The Smoking Gun. So far, they have donated more than 1,100 meals and counting. In addition to supporting its workforce, two restaurants in the group—Spill the Beans and The Smoking Gun—have also delivered hundreds of meals to healthcare workers throughout the county.
Funds for foodies
The Puffer Malarkey Collective has been raising money for its 380 furloughed staff members through an employee relief fund, auctioning off chef dinners and other dining experiences. Next month, they will launch a series called "Cooking with Malarkey," virtual Zoom classes that the celebrity chef will host in his own kitchen. All the proceeds will go toward the fund. The hour-long interactive classes will start on Wednesday, May 6, with a menu of favorites from Herb & Wood that features roasted chicken with salsa verde, roasted baby carrots and crispy potatoes. Participants will receive an ingredient and shopping list as well as a recording of the class and recipes. Single class tickets are $50, although larger classes can be customized for groups.
Yet another use for wine
As if wine wasn't amazing enough on its own, it's also being used to combat the spread of COVID-19 thanks to the ingenuity of a local winery. The owners of La Finquita Winery and Vineyard in Ramona are gathering up wine from producers around the region and bringing the unused elixir to San Diego Distillery to be converted into hand sanitizer. Read more about te efforts that have contributed to the production of more than 1,400 gallons of hand sanitizer here.