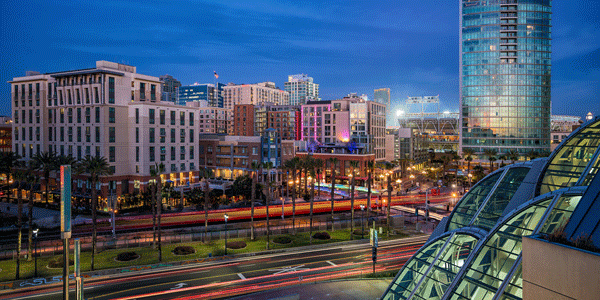 As the tourism industry continues to be severely impacted by the ongoing COVID-19 crisis, it is now more important than ever to reach out to our elected leaders at all levels of government to advocate on the industry's behalf.
Please sign your organization to this letter to ask Congressional leadership to support the Western States Pact requesting $1 trillion in federal aid.

The SDTA shared its support by signing on to this coalition letter that will be delivered to California Governor Gavin Newsom and members of the Senate and Assembly Budget Committees requesting a $45 million budget allocation for Visit California to run a robust campaign when the state is ready to reopen. You can also send this letter to your legislator to support the effort.
As part of California Tourism Month, Visit California has created a toolkit to help hospitality organizations advocate for the state's tourism industry with a variety of resources including social media graphics and talking points for elected officials.
Contact your local state representatives to let them know what they can do to support the tourism industry as California looks to reopen its economy.
STATE SENATE
There are seven members of the California State Assembly whose districts fall within San Diego County.
COUNTY SUPERVISORS
The County of San Diego is playing a critical role in developing the health and safety guidelines the businesses depend on to reopen. Reach out to your County Supervisor to help them understand the needs of the tourism industry in crafting these guidelines.
SDTA LOCAL EFFORTS
As you know, the work of the SDTA is critical in attracting visitors to stay in our hotels, eat in our restaurants, experience our attractions and provide much-needed tax dollars to fund our police and fire departments, parks, libraries and arts and culture organizations.
Please contact your City Council member to tell him or her that funding the SDTA's efforts is critical to San Diego's economic recovery. Here are their contacts: