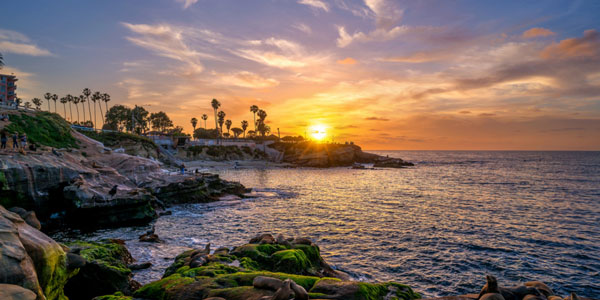 The San Diego tourism community is coming together to support our region as it grapples with the ongoing COVID-19 crisis. Each week, the SDTA will share how our Members and industry partners are getting creative to support each other and the larger community. Be sure to share your own story here or on social media using #WithLoveSanDiego
Feeding friends
Rise & Shine Hospitality group is extending a helping hand for those affected by layoffs. San Diegans can head to Breakfast Republic in Mission Valley between 8 a.m. and 2 p.m. to pick up a free prepared meal. Comfort food is the name of the game, with options ranging from meat loaf to lasagna to Shepherd's Pie. Those interested in paying it forward also have the option to donate $10 to pay for another person's dinner. The group is also delivering delicious meals to local hospitals to feed those working hard on the frontlines. So far, more than 3,500 meals have been provided.
We 'can' do this
Local brewery Pure Project is joining the All Together worldwide beer collaboration designed to deliver delicious craft beer with a portion of the proceeds going to support hospitality professionals across the globe. The All Together initiative is the brainchild of the Other Half Brewing Company and provides an open-source beer recipe as well as label design, printing and other marketing support. Pure Project is joining more than 500 breweries that are each producing their own variations of this hoppy IPA and will be donating proceeds back to its staff members facing economic hardship. The benevolent brew will be released on Thursday, April 30 at Pure Project's Miramar taproom and its location near Balboa Park.
The play is the thing
Though playhouses across the nations are closed, one local theater company is getting creative to ensure San Diegans get their artistic fix. The Old Globe has joined the Play At Home coalition to commission renowned playwrights to develop short plays to be performed and enjoyed at home. To join in on the theatrics, go to the Play at Home website and download a play and read it aloud. You can enjoy the wide range of plays as a solitary diversion or you can make it a family affair—the choice, as they say, is yours. Would-be thespians can even share images, videos and soundbites on social media by tagging #PlayAtHome.
Virtual bloom bounty
The COVID-19 crisis made one of the most anticipated events of the spring—the San Diego Museum of Art's annual Bloom Bash—a virtual affair, but it was still filled with plenty of flower power. The event blossomed with guests dressed in their floral-inspired finest as they enjoyed a live DJ, a virtual photo booth, a cocktail-making tutorial, and, of course, a bevy of beautiful flower arrangements to complement the works of art found around the museum.
Sharing with purpose
The SDTA's own Candice Eley, director of communications, served on a prestigious panel of speakers in the April edition of CreativeMornings San Diego. The conversation centered on purpose and addressing uncertainty in the age of COVID-19. Panelists shared how they are working to bring meaning into their work, as well as working together as a community to lift one another up during these challenging times.