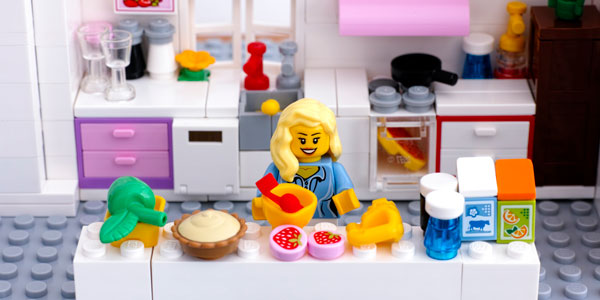 During the COVID-19 crisis, the San Diego tourism community is coming together and developing creative offerings to help support each other and benefit our region. Each week, the SDTA will share some of the cool things our Members and community partners are doing. Be sure to share your own story here or on social media using #WithLoveSanDiego.
Unleash your cookie creativity
Who doesn't love the delectable confections that San Diego's very own Cravory dishes out? Now you can enjoy their creations while tapping into your artistic impulses to make cookies that delight the eyes as well as the taste buds with their Cookie Decorating Kits. Depending on your preference, you can either bake and decorate your own cookies or decorate a pre-baked cookie.
Treat a healthcare worker
The masters of culinary delight behind such local popular restaurants as Carnitas' Snack Shack and the Little Italy Food Hall have launched an initiative that allows participants to treat themselves, as well as healthcare workers to a delicious meal. A purchase of $50 or $100 is split down the middle with you and a selected healthcare worker each getting a gift card of equal value. It's a great way to support those on the front lines of the COVID-19 crisis as well as the Grain & Grit Collective team.
An out-of-office oasis
No doubt that adapting to the new normal of working from home can be a challenge. If you need a little alone time to boost your productivity, Days Inn San Diego Hotel Circle is offering workers clean, quiet office space at the hotel. The package includes a private workspace and bathroom, complimentary bathroom, microwave, refrigerator and free parking.
Get building
Need an activity to keep the kids busy? LEGOLAND California Resort is bringing the magic of the park to your home with the #LCCBuildingChallenge. Buy a kit online and participate in the building activities on the website. Kits also include coloring pages and printable challenge calendars to keep the fun going.