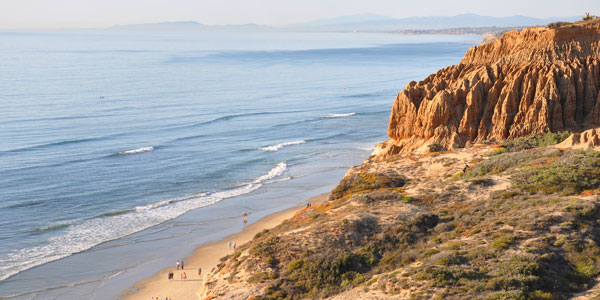 The San Diego hospitality and tourism community is coming together to engage with the community in the face of the COVID-19 crisis. Each week, the San Diego Tourism Authority (SDTA) wants to take an opportunity to share some of the amazing things our Members and community partners are doing to support our city. Be sure to share your own story here or on social media using #WithLoveSanDiego.
They're the Tapas
Cafe Sevilla, a delicious tapas spot in the Gaslamp District, is part of a network of restaurants that have donated more than 2,000 pounds of food to shelters and food banks across Southern California. The following foundations have received 200-500 pounds of food each: Father Joe's Villages San Diego, Long Beach Ronald McDonald House, WomenShelter of Long Beach, Someone Cares Soup Kitchen Costa Mesa and Share Ourselves Orange County. Cafe Sevilla also recently provided family paellas for their employees at all three restaurant locations.
A Bright Idea
Bright Event Rentals is thinking outside the box—or tent, in this case—when it comes to addressing the needs of healthcare workers. Using the company's arsenal of equipment, Bright Even Rentals has offered its tents up to first responders for temporary treatment facilities. The company—which operates in 11 cities across the country including San Diego—is working with health officials to supply the space to both test and treat patients with COVID-19.
Convention Center Helps the Homeless
The Convention Center continues to be a leader in the venue industry by providing shelter for San Diegans facing homelessness. Operation Shelter to Home began on April 1 when more than 350 homeless individuals arrived at the Convention Center. Working with local nonprofits such as the Alpha Project and agencies from the City of San Diego, the Convention Center has been providing shelter, healthcare services and more to these residents. The goal of the project is not just to provide temporary housing during a global pandemic but to also ensure that those seeking shelter at the Convention Center will have access to permanent housing and the services they need to succeed once the current crisis has passed. The Convention Canter continues to work with the City and local agencies to increase outreach to those living on the streets. Mayor Kevin Faulconer said the Convention Center can accommodate up 1,500 people during the next phase of the initiative.