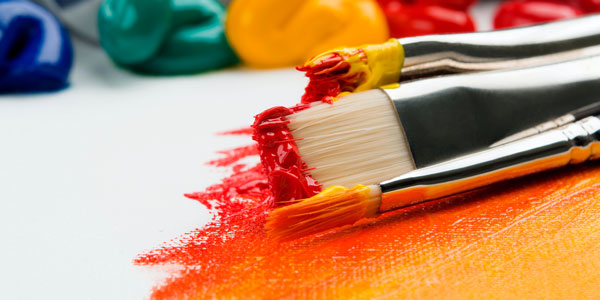 When the going gets tough, San Diego businesses get creative. Many local shops, restaurants, cultural institutions and attractions are creating ways to engage with their business without leaving home. Pick up a new hobby, find a new favorite dish, serve up delicious cocktails or create the next masterpiece with these special offers courtesy of San Diego Tourism Authority (SDTA) Members.
Brush Up on San Diego Scenery
Can you think of a better subject to paint than our beautiful city? Corporate to Canvas is offering two San Diego-themed painting classes to help locals develop their skills and create a work of art. Choose a palm tree sunset or a sunny California landscape and dive into the joy of painting from the comfort of your home.
Indoor Extraordinary
Out of the Ordinary Group Adventures is living up to its namesake by providing a unique way to stay active and foster creativity with the Great Stay at Home Super Challenge. This free challenge tasks participants with a series of fun challenges ranging from writing and performing your own Fight Song, to jumping rope to the song "Jump Around," to making a healthy breakfast for your family. Participants have the chance to win a Dream Day in San Diego package worth $1,500, including a hotel stay, two outdoor activities, movie tickets and more.
Come Om
Need a few minutes to relax and unwind? Interested in learning about best practices to enhance your mental clarity and motivation as you adjust to working from home? Saffron & Sage, a local wellness center, is offering online masterclasses on how to optimize wellness as employees navigate the new reality of remote work. These virtual experiences include "retreats," daily best practices, guided meditation, sound healing and more.