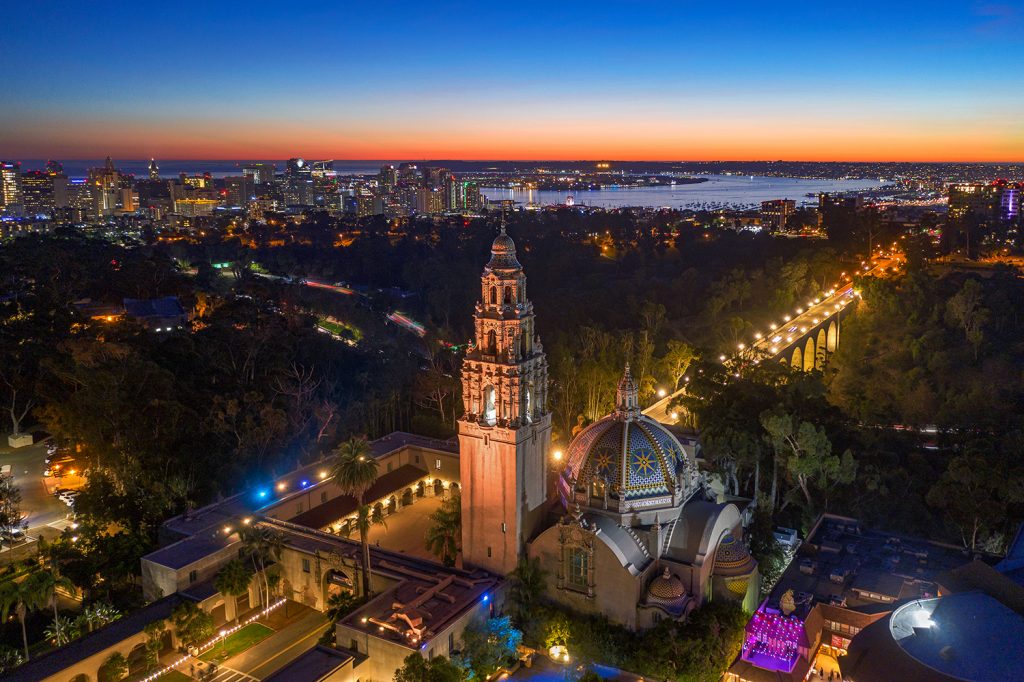 The San Diego Tourism Authority will continue to be your partner during these difficult times. To assist SDTA Members and the San Diego region, we will be working to provide updated information, resources and news articles to support and inform the community. We will weather this together and be stronger for it.
Business resources
Local
San Diego businesses and nonprofits are coming together to provide relief for small businesses.
The City of San Diego has developed the San Diego Business Relief Fund, which will provide $6.1 million in grants and forgivable or low- to zero-interest-rate loans to eligible small businesses for working capital. The City of San Diego received more than 9,000 applications and closed the submission process to focus on raising awareness.
The City of San Diego also has a comprehensive list of local, state and federal programs on its website.
The South County Economic Development Council (South County EDC) is offering a no-interest loan to eating establishments in South County, providing a one-time $5,000 no-interest loan with repayment due on April 1, 2021. At that time the entire loan amount will be due. It is anticipated that a total of 50 loans will be provided. Find out more here.
Follow this link to see the status of Convention Center activities, as well as rescheduled events.
County of San Diego
The County has compiled a list of COVID-19-related resources. You can also sign up for email updates and find instructions on how to join the County's weekly briefing that happens Wednesday at 9:30 a.m. Text COSD COVID19 to 468-311 to get text alert updates.
State of California
California Infrastructure and Economic Development Bank (IBank) has Financial Development Corporation (FDC) partners throughout California that can assist businesses.
California COVID-19 Hotline
Governor Newsom announced a new statewide hotline: 833-544-2374. In coordination with the non-profit local 2-1-1 systems, Californians now have a one-stop-shop to answer their questions and get assistance during this crisis. Call centers are staffed 24 hours a day by trained professionals, who are able to provide guidance for unmet needs.

CA Omnibus Executive Order
Governor Newsom recently signed an Omnibus Executive Order to provide tax, regulatory and licensing extensions for California businesses, including a 90-day extension for tax returns and tax payments for all businesses filing a return for less than $1 million in taxes.
Federal
Small Business Assistance in the CARES Act
Paycheck Protection Program
This program originally allocated $349 billion in loans to businesses with up to 500 employees, nonprofits, independent contractors and the self-employed. The program ran out of funds, but this week the federal government approved $310 million in additional funding to extend the program to more businesses.
Borrowers are eligible for loan forgiveness if they maintain or rehire their employees and maintain salary levels.
The total loan forgiveness will be calculated by the sum of payroll costs, mortgage, rent, and utility payments during the eight weeks after receiving the loan.
All loan payments for the Paycheck Protection Program will be deferred for at least six months, will have no fees, and have a maximum four percent interest rate.
The Paycheck Protection Program will be administered through existing SBA 7(a) lenders. Applications will be available starting April 3.
Please consult with your local bank or credit union to see if they will be providing these loans. If you would like to see a sample form to begin preparing your application, you can visit the SBA website here.
Economic Injury Disaster Loan (EIDL)
The CARES Act allocated an additional $10 billion for this existing program, which provides disaster loans to small businesses in affected areas at a 3.75 percent interest rate for small businesses and a 2.75 percent rate for nonprofits.
This program allows those who have applied for an EIDL can request an advance on that loan of up to $10,000, which the SBA must distribute within three days.
The advance is available to anyone who applies for an EIDL, regardless of whether the application was declined or is still pending.
If you have specific questions regarding your application, you can contact your local SBA office or Small Business Development Council (SBDC):
San Diego SBA Office
550 West C Street Suite 550
San Diego, CA
Phone: 619-557-7250 or 619-727-4883
North San Diego SBDC
2075 Las Palmas Drive
Carlsbad, CA
(760) 795-8740
For a summary of all the small business provisions, click here.
U.S. Chamber of Commerce CARES Act Check List
To assist small businesses through the process, the U.S. Chamber of Commerce put together a guide and checklist from the U.S. Chamber of Commerce.
U.S. Travel Analysis of CARES Act
U.S. Travel launched a CARES Act resources page to ensure as many travel companies as possible are equipped to take advantage of the assistance available and provide guidance on how to navigate the recently passed relief package.
U.S. Travel hosted a webinar detailing what the CARES Act means for the travel industry. View the full slide deck outlining CARES Act provisions and eligibility (PowerPoint slides available upon request).

View a FAQ that answers many of the questions asked during the webinar. U.S. Travel will continue to add to this page, which will be available with other resources.

Destinations International CARES Act Guide
DI has also published a guide specifically to help DMOs tap into CARES Act relief.
Visit California CARES Act and Other Resources Visit California has also compiled a comprehensive list of state and federal resources
Personal assistance
OnwardCA is a one-stop resource for people impacted by job loss during the COVID-19 Pandemic with over 70,000 job opportunities in critical industries.
Governor Gavin Newsom has announced an additional $600 a week in unemployment benefits, bringing the max total to $1,050 a week.
Individuals facing unemployment and financial instability during these challenging times are eligible for a variety of services. Visit the State of California Employment Development Department (EDD) to file an unemployment claim. The EDD also has a COVID-19 resource page.
The California Legislative Analyst's Office continues to provide updates on how COVID-19 state and federal legislation may impact you.
The San Diego Workforce Partnership also has a list of employment resources.
The San Diego Housing Federation compiled an extensive list of resources for affordable housing, as well as options for individuals facing eviction.
If you need help paying bills, finding food or obtaining shelter, visit the 211 website and the United Way San Diego COVID-19 Community Response Fund. Visit the Feeding San Diego website for information on where to find food and other resources available.
Industry COVID-19 Toolkits
Upcoming webinars
Past webinar recordings
How you can help
Volunteer Opportunities
If you are looking for ways to get involved, visit the California Volunteers website and sign up to be notified of volunteer opportunities.
City of San Diego Small Business Relief Fund
The City of San Diego's Small Business Relief Fund (SBRF) needs additional monies. Companies or individuals interested in learning more about how to donate to the SBRF, please contact the Corporate Partnerships and Development Program at corporatepartnerships@sandiego.gov.
San Diego Regional Chamber of Commerce Community Resources Page

The San Diego Regional Chamber of Commerce has an extensive list of ways you can support your fellow San Diegans during this crisis.
Open restaurants
There are plenty of restaurants that remain open and are offering delivery and takeout. Pacific San Diego compiled a list of open restaurants ready to serve locals looking for a delicious meal. Plenty of other businesses remain open, too, here are some suggestions on how to support them.
Share the love for local restaurants
Visit California created a comprehensive social media toolkit for #CATakeoutTuesday to encourage patrons to grab food at their favorite spots. There are sample post options for chefs, restaurants, destinations and foodies to get in on the fun using the #CATakeoutTuesday hashtags and graphic.
Stay informed
To receive the weekly SDTA Executive Report, fill out this form to be added to the distribution list.