Below are the December 2019 sales and marketing highlights from various San Diego Tourism Authority departments.
BRAND MARKETING
During the month of December, SDTA invested over $1.22 million in advertising, delivering more than 221.5 million gross impressions. Key advertising initiatives for the month included:
Domestic Leisure Advertising

Foundational Digital

SDTA's national foundational digital program continued through December and is the lower funnel digital layer that engages active travel intenders (researchers, planners and in-market shoppers) with San Diego messaging in order to move consumers from research and consideration to booking. Holiday digital display ads ran in November – December with Google Display Network, Adara, Sojern, AdRoll, Priceline and Expedia, and paid social on Facebook and Pinterest.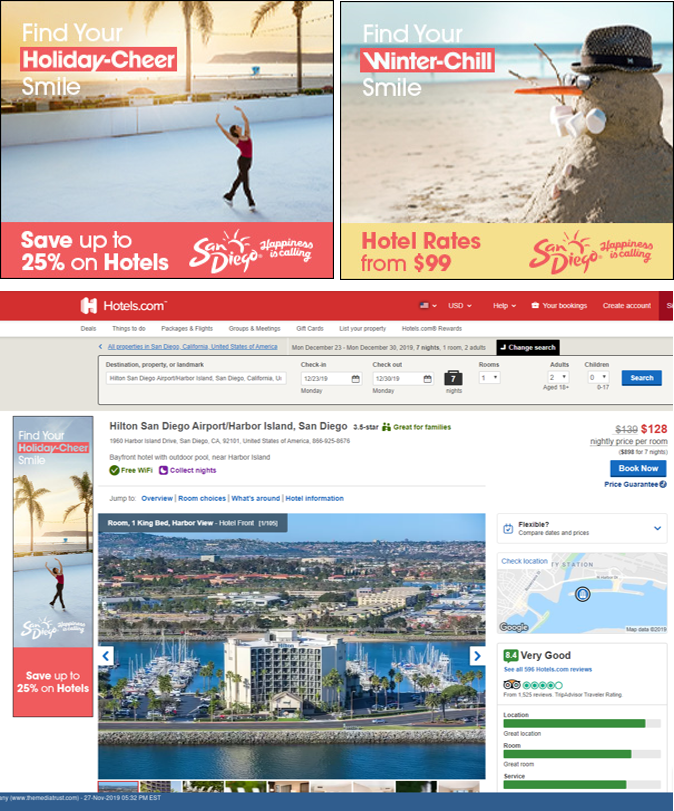 International Leisure Advertising
China
Visit California Multi-Channel China Program
In partnership with Brand USA and Visit California, a multichannel program launched in November and continues through mid-February. The campaign promotes San Diego and additional Brand USA partners on Ctrip, Mafengwo, iPinYou, InFlight Entertainment and on Brand USA's Weibo and WeChat social channels.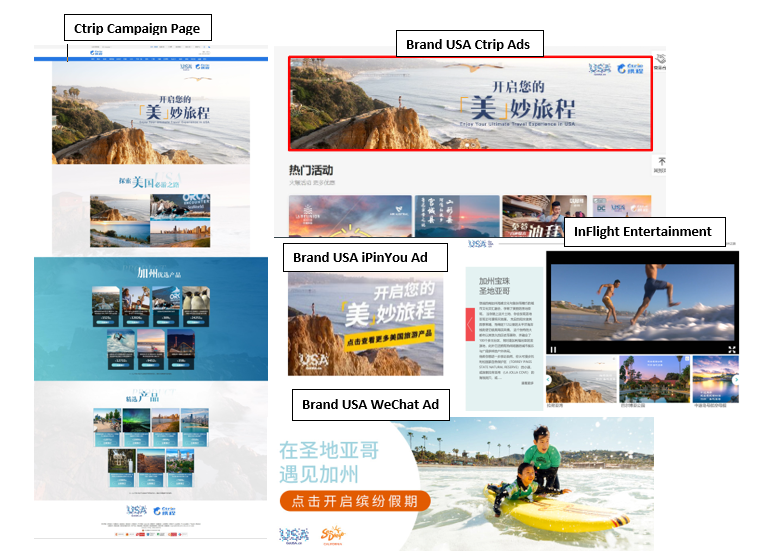 Alipay Program
SDTA's digital advertising campaign with Brand USA and Alibaba Group wrapped up in December. The campaign promoted San Diego on iPinYou, Fliggy and within the Alipay app. The $1 million campaign which launched in August, was funded entirely by Brand USA and Alibaba Group, delivering 73.6 million impressions.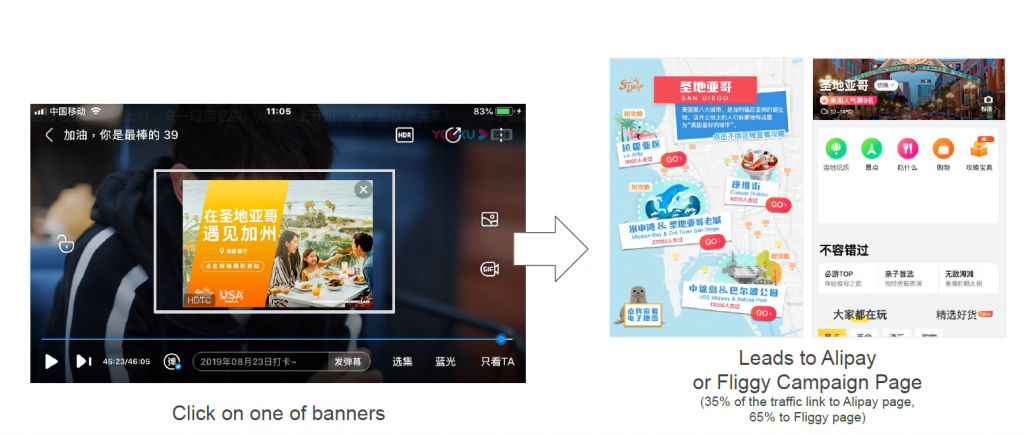 CITYWIDE SALES

CULTURAL TOURISM
National and International Marketing Plan
The kickoff of the Sunset Magazine partnership officially took place this month, with the bulk of the approval process taking place the past month. The Sunset Magazine partnership will include a robust multimedia plan with a highly engaged audience, yielding great promise for a strong and successful performance using the already proven successful digital Balboa Park Experience.
Local Marketing Plan
The launch of the local marketing plan took place this month with the kickoff of the San Diego Magazine partnership. The plan includes a multifaceted approach including digital, social and print components. The campaign will go live, including the sixteen-page Visitor Profile Guide tip-in, in April 2020. The look of the tip-in along with the editorial line-up have been approved with the layout approval taking place in January.
Additional components of the local marketing plan, including PSAs with Cox Communication, which are in development and will launch in alignment with the multifaceted San Diego Magazine campaign.
The team is working collaboratively with the Balboa Park Cultural Partnership to ensure that both the SDTA's efforts and that of the Balboa Park Cultural Partnership are coordinated and comprehensive.
Cultural Tourism
As part of expanding the Cultural Tourism team's role, new cultural district videos are being created—highlighting the various council districts and the various cultural elements in each. Included are the best places to eat, shop as well as authentic cultural experiences. The videos are now all in post-production with the hope that all will be finished in the next month.
Additionally, the Cultural Tourism team has committed to cataloging San Diego's cultural assets to use in developing content and programming to highlight the city's unique artistic and cultural offerings. The initial step in the cataloging process is to inventory all of San Diego's murals. To assist with this effort, the team has reached out to all of the business improvement districts. The initial archive is complete, allowing time to add and revise if need be. The plan is to develop curated mural playlists for various neighborhoods as well as an interactive map. The first three articles are complete with continued development of programming and promotion beginning in January of 2020.
Balboa Park Outreach
The team has made a concerted effort to stay engaged with the institutions in the park in various ways. Ms. Davies continues to meet regularly with park stakeholders offering assistance and collaboration. Along with various stakeholders, Ms. Davies and team continue to partner with the Balboa Park Cultural Partnership as well as the Balboa Park Online Collaborative on various projects such as the local marketing plan for Balboa Park, surveying efforts and data collection.
Additionally, the Cultural Tourism team continues to manage the event/exhibit collection process. Since instituting the program there is a substantial increase in event/exhibition submissions for the sandiego.org website. However, participation has shown a slight decline so the team, in collaboration with BPCP and BPOC, plans to reevaluate the system and find ways to better incentivize the institutions to participate in the submission process in January 2020.
DIGITAL MARKETING
Special events in December focused on US Beach Soccer National Championships, Holidays, SDCCU Holiday Bowl, New Year's Eve, Farmers Insurance Open and more.
Web traffic for September included 795,000 user sessions between the desktop and mobile websites (excluding Travel Blog). The team posted a total of 48 Tweets, 54 Facebook newsfeed and story posts, 104 Instagram newsfeed and story posts, and 48 Pinterest posts through our social channels. There were 7 blogs and 9 consumer emails published this month.
Most Engaged Content
| | |
| --- | --- |
| Facebook | Instagram |
| | |
| Twitter | Pinterest |
| | |
| Blog | |
| | |
International Consumer Marketing
China
Overall sessions to the China website (sandiego.com.cn) was 164,691. The social media team, in partnership with Hylink, published a total of 26 Weibo posts, 4 WeChat posts, and 1 Yizhibo livestream in Little Italy.
Most Engaged China Content
| | |
| --- | --- |
| Weibo | WeChat |
| | |
| Happy New Year | Little Italy Culinary Scene |
| | |
| --- | --- |
| Yizhibo | |
| | |
Mexico
Overall traffic to the Mexico page was 1,579 unique users. The social media team, in partnership with PR Central, published a total of 10 Facebook newsfeed and story posts, and 11 Instagram posts and story posts.
Most Engaged Mexico Content
| | |
| --- | --- |
| Facebook | Instagram |
| | |
| Las Americas Premium Outlets | Whale Watching |
Japan
Overall traffic to the Japan page was 2,361 unique users. The social media team, in partnership with aviaREPs, published a total of 15 Facebook posts.
Most Engaged Japan Content
Facebook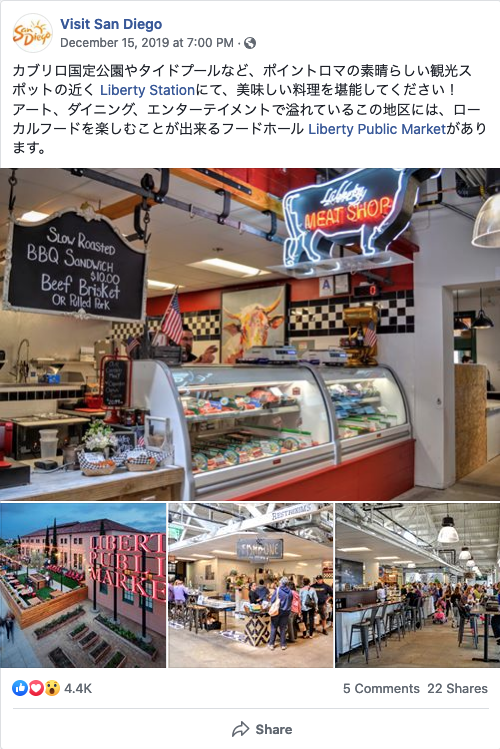 HOTEL SALES
Hotel Meetings Sales and Events
The Hotel Meetings Sales team closed the calendar year out strong bringing 95 meetings to San Diego and a record-breaking 64,872 total room nights in December. Fiscal year to date, the team has converted 436 bookings and 222,843 total room nights, achieving 103.6% to our fiscal year to date goal.
In December, our sales and events team had a busy holiday season attending 3 tradeshows; Connect Southwest in Scottsdale, AZ, CalSAE Seasonal Spectacular in Sacramento, and Holiday Showcase in Chicago. Prior to Holiday Showcase, the team conducted another successful annual Chicago Holiday Breakfast event with over 80 meeting planners and decision-makers in attendance. From these customer-facing tradeshows and events, the team met with a combined 350 meeting planners.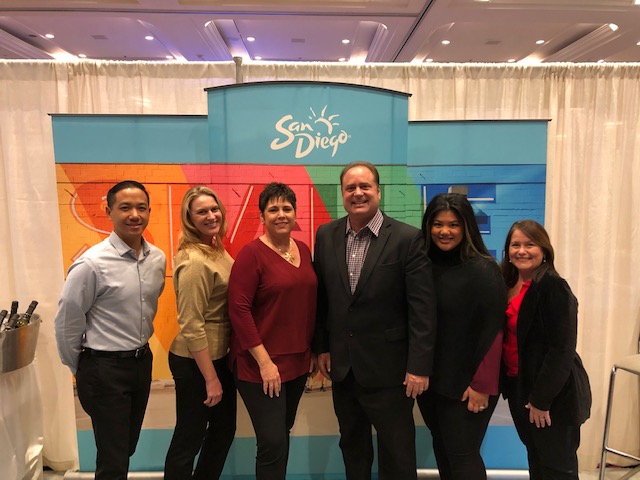 In addition, through our Customer Acquisition program, we conducted another successful focus group and customer event in Austin, Texas with 20 clients in attendance. The purpose of the focus group is to educate meeting planners on San Diego, while learning about perceptions and obstacles the planners may have when considering San Diego as a meetings destination. Next, we'll be conducting meeting planner focus groups in Houston (January), Toronto (February), Columbus, OH (March), and Portland, OR (May).
Site Experience Highlights
The Site Experience team had a good December, with 13 client site experiences, creating exposure to 51 hotels and 6 venues.
MEMBERSHIP
Membership
4 New Members joined earning $3,600 in annual dues revenue.
13 Members attended the Open Office Hours to learn how to best maximize benefits.
15 New and existing Members attended the New Member Inspiration session to onboard new members and new employees.
Ad Sales
$43,550 was earned in new ad contracts.
Member outreach
The team met with or attended events with these Members:
iFly Oceanside
Legacy Resort
Hilton Regional
Worldwide
San Diego Beer, Wine, & Spirits Tours
MPG Productions
Flagship
SeaWorld
Fleet Science Center
Maritime Museum
Marriott Gaslamp Quarter
Holiday Bowl
Bank of America
Alternative Strategies
San Diego Airport Authority
H2 Public Relations
Katalyst Public Relations
San Diego Magazine
PUBLIC RELATIONS
In December, Director of Communications Candice Eley traveled to Washington, DC to attend U.S. Travel's Communications Committee meeting. The meeting included updates on policy affecting the travel industry, such as USMCA and the Visa Waiver program. Meeting attendees also received an update from Amy Vishrup, New York Times' travel editor, on the publication's editorial goals for 2020.
Key coverage received in December included feature stories in The Calgary Herald, Yahoo (Australia), the Chicago Tribune, KNBC Los Angeles, Westways, EnRoute (Air Canada in-flight)and more.
Press Releases Sent
Foodie Flights Take off in San Diego sent to 5,769 media contacts worldwide
Forces of Nature: San Diego's Amazing Phenomena sent to 5,846 media contacts worldwide
Total Press Coverage:
Average Article Quality Score: 78 (out of 100)
Media Value: $1,246,748
Impressions: 140,600,392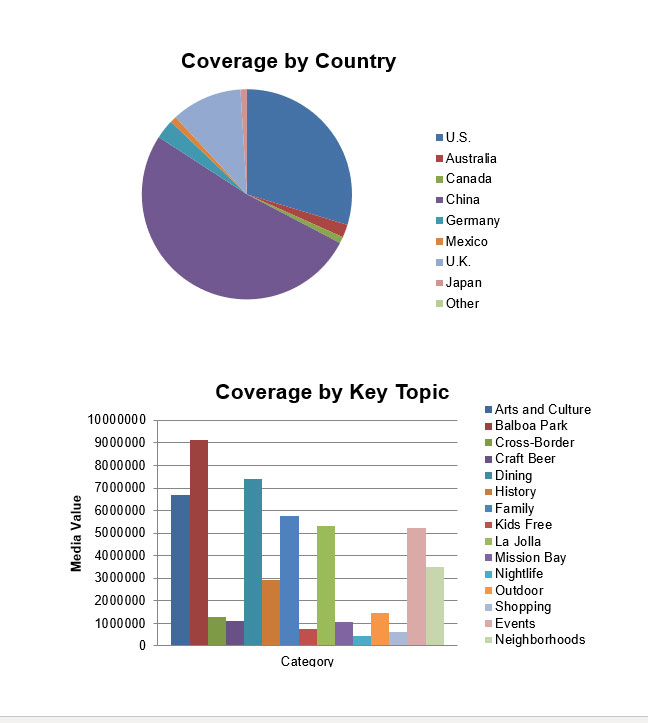 TOURISM DEVELOPMENT
The Tourism Development team referred 33 partners to 9 organizations. The team certified 132 new San Diego Specialists agents from USA, Mexico, Canada, Japan and Australia who account for approximately 4953 visitors to San Diego generating approximately 3364 annual room nights.
Phil Hannes, Sr. Director of Tourism Development attended the National Travel Association NTA Travel Exchange in Fort Worth, TX where he had over 28 one-on-one appointments with tour operators, both domestic and international. He was also able to support 7 SDTA members in increasing their appointments with tour operators at the show.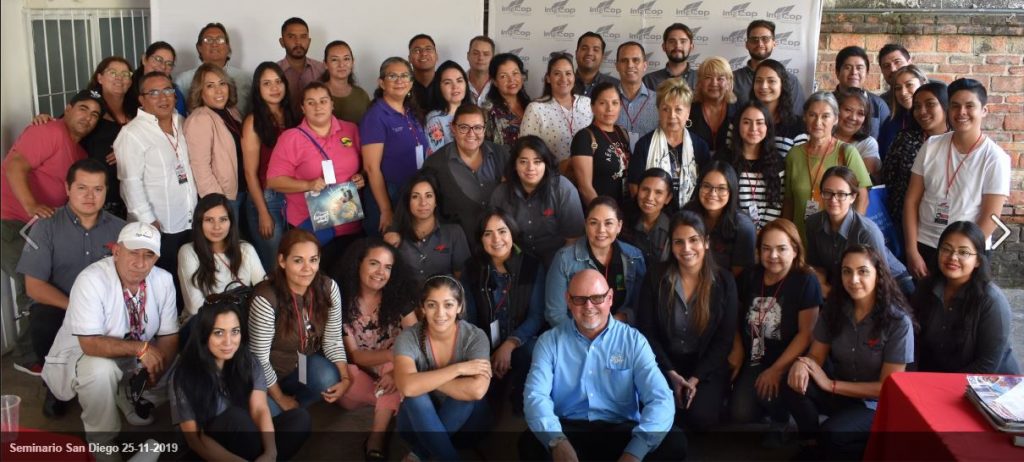 The UK Representation Office trained 33 agents at Hayes & Jarvis and Travel Counsellors during the month of December.
SDTA Beijing representative Angel Lee participated in the year's final Club California session in Beijing on December 23-24. Visit California invited about 40 tour operators and U.S. DMCs who hadn't previously attended Club CA.
SDTA Shanghai collaborated with California partners – Greater Palm Springs, Orange County, Tri-Valley, West Hollywood and San Francisco Travel Association – to host two sessions of a mini-seminar on December 16. Twenty industry professionals attended the events, with 10 people in each seminar.
During the month of December, the Tourism Department hosted product buyers from Mexico from TourMundial and Lizzy Travel. Hosted the Visit California group of 11 content managers from Scandinavia.