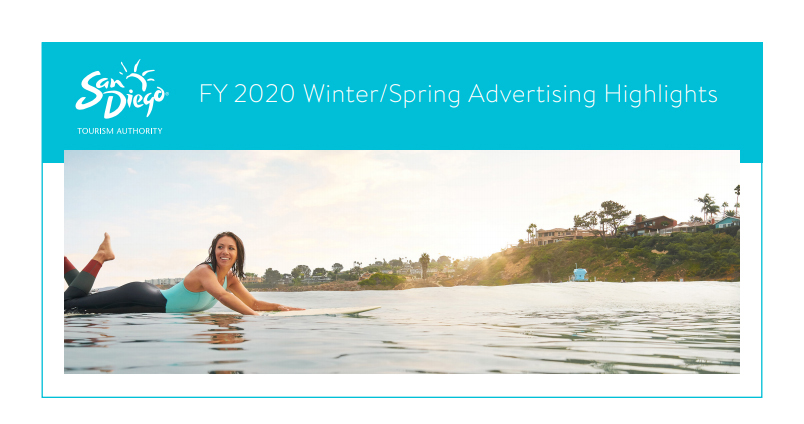 January marked the launch of an exciting advertising program geared at highlighting San Diego to both domestic markets and across the globe.
The $25.5 million winter/spring program, which runs in the United States, Canada and the United Kingdom, is estimated to deliver more than 1.8 billion impressions.
In addition to a strong international presence, SDTA's domestic program is its largest yet with the addition of national cable television advertising, layered digital campaigns, promotional efforts in key markets and a partnership with the San Diego Regional Economic Development Corporation.
Click the links below to find out how these extensive, multi-layered global advertising programs reach consumers throughout the travel planning decision journey.