Below are the October 2019 sales and marketing highlights from various San Diego Tourism Authority departments.
BRAND MARKETING
During the month of October, SDTA invested over $1.28 million in advertising, delivering more than 210.4 million gross impressions. Advertising initiatives for the month included: 
International Leisure Advertising
China
In October, SDTA launched its winter seasonal campaign on Baidu which is driving Chinese consumers to San Diego's standalone site. The Always-On program will continue throughout the year with display and video feed ads. Total spend in China for October totaled $156,423 with 75% contributed by Brand USA and affinity partners and more than 31.2 million impressions were delivered.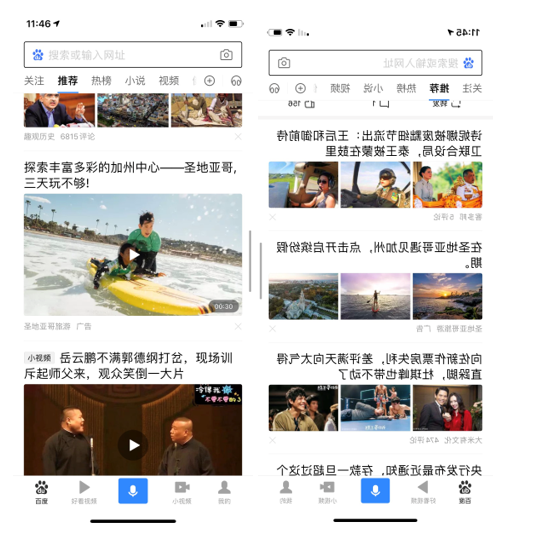 Multi-Market Social Amplification 
In October, SDTA launched social amplification efforts in Japan and Mexico through their country specific Facebook and Instagram pages which will continue through the FY20 fiscal year.
In order to grow the reach of San Diego's social media presence and increase engagement with current and new followers, SDTA launched social amplification efforts in Mexico and Japan through the country specific Facebook pages. The $50,000 boosting program will continue through June 2020 and is expected to deliver 8 million impressions. Total October spend totaled $4,279, delivering 3.7 million impressions.

CITYWIDE SALES
We are proud to announce along with the PCMA Board Angie Ranalli's recent appointment as Chair-Elect.
And, equally proud of Damara Gomez as this year's recipient of the PCMA prestigious Rising Emerging Star Professional of the Year.
In addition to her recognition as a developing leader, Damara Gomez serves as the chair of the Membership Committee for the chapter. In this role, Gomez is responsible for retention, recruitment and recognition of the Chapter members, as well as the Chapter networking events. The events include all networking events, the Convening Leaders Chapter Reception and the year-end volunteer celebration.

CULTURAL TOURISM
National and International Marketing Plan
The Cultural Tourism team continues to work with Mering to craft the next media partnership to continue elevating Balboa Park's brand. The next phase of marketing will include driving traffic to the well-performing Balboa Park Experience along with partnering with a high-profile media company on a story-telling initiative. The launch is anticipated to take place in spring 2020, pending alignment with the print/digital media partnership.  Mering presented possible partnerships with the contenders being Travel & Leisure and Sunset. After much thought, the team decided on moving forward with Mering's recommended partner, Sunset Magazine.
Local Marketing Plan
The Cultural Tourism team has focused on creating a local marketing plan that better aligns local marketing with the SDTA's national and international marketing efforts. This program of work will leverage SDTA's relationships and assets and will support the cultural institutions in Balboa Park as well as the Explorer Pass program. The plan includes multiple media partners to help share Balboa Park's story across various mediums such as print, digital marketing, podcasts, radio and broadcast media and include San Diego Magazine and KPBS.
The team is also working collaboratively with the Balboa Park Cultural Partnership to ensure that both the SDTA's efforts and that of the Balboa Park Cultural Partnership are coordinated and comprehensive.
The next steps for this effort include securing a broadcast media partner and raising funds to execute the plan. Ms. Davies has secured $75,000 from the Legler Benbough Foundation along with a $30,000 package from Cox Media which includes $15,000 in cash and $15,000 in-kind and 10,000 from the City of San Diego.
Cultural Tourism
As part of expanding the Cultural Tourism team's role, new cultural district videos are being created—highlighting the various council districts and the various cultural elements in each. Included are the best places to eat, shop as well as authentic cultural experiences. All of the videos are in post-production with the exception of District 7 which will be filmed at the end of November.
Additionally, the Cultural Tourism team has committed to cataloging San Diego's cultural assets to use in developing content and programming to highlight the City's unique artistic and cultural offerings. The initial step in the cataloging process is to inventory all of San Diego's murals. To assist with this effort, the team has reached out to all of the business improvement districts. The initial archive is complete, allowing time to add and revise if need be. The plan is to develop the best way to program the information in November and begin promotion in January of 2020.
Balboa Park Outreach
The team has made a concerted effort to stay engaged with the institutions in the park in various ways. Ms. Davies continues to meet regularly with park stakeholders offering assistance and collaboration. Along with various stakeholders, Ms. Davies and team continue to partner with the Balboa Park Cultural Partnership as well as the Balboa Park Online Collaborative on various projects such as the local marketing plan for Balboa Park, surveying efforts and data collection.
With the support of the SDTA's Planning and Research team, a social media survey was put together to distribute to the institutions in the park to better understand how the SDTA can provide assistance and resources to the institutions and park as a whole. The results have been evaluated with a majority consensus requesting training, resources and a best-practices workshop.  The Cultural Tourism team is working with the Marketing Team as well as BPCP and BPOC to organize and provide requested resources to the Balboa Park institutions. A Social Media workshop will take place in November discussing the survey results along with providing the institutions with high-level social media training.
Additionally, the Cultural Tourism team continues to manage the event/exhibit collection process. Since instituting the program there is a huge increase in event/exhibition submissions for the Sandiego.org website. However, participation has shown a slight decline so the team, in collaboration with BPCP and BPOC, plans to reevaluate the system and find ways to better incentivize the institutions to participate in the submission process.
DIGITAL MARKETING
Special events in September focused on Kids Free San Diego, San Diego Brewers Guild Fest, Wonderfront Music & Fall Festival, San Diego International Film Festival, Fall and more.
Web traffic for September included 795,000 user sessions between the desktop and mobile websites (excluding Travel Blog). The team posted a total of 43 Tweets, 69 Facebook newsfeed and story posts, 78 Instagram newsfeed and story posts, and 66 Pinterest posts through our social channels. There were 10 blogs and 9 consumer emails published this month.
Most Engaged Content
| | |
| --- | --- |
| Facebook | Instagram |
| | |
| Twitter | Pinterest |
| | |
| Blog | |
| | |
International Consumer Marketing
China
Overall sessions to the China website (sandiego.com.cn) was 28,746. The social media team, in partnership with Hylink, published a total of 25 Weibo posts and 4 WeChat posts.
Most Engaged China Content
| | |
| --- | --- |
| Weibo | WeChat |
| | |
| Historic Highway 101 | 10 Museums |
Mexico
Overall traffic to the Mexico page was 3,902 unique users. The social media team, in partnership with PR Central, published a total of 18 Facebook newsfeed and story posts, and 10 Instagram posts and story posts.
Most Engaged Mexico Content
| | |
| --- | --- |
| Facebook | Instagram |
| | |
| San Diego Zoo | SeaWorld San Diego |
Japan
Overall traffic to the Japan page was 3,584 unique users. The social media team, in partnership with aviaREPs, published a total of 17 Facebook posts.
Most Engaged Japan Content
Facebook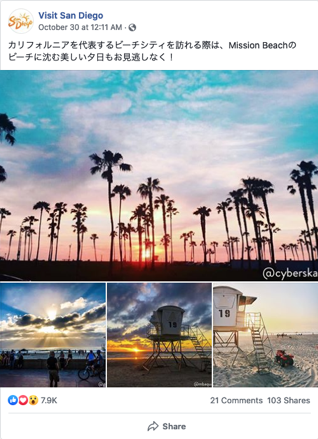 HOTEL SALES
Hotel Meetings Sales and Events
The Hotel Meetings Sales team had another strong month in October, booking 68 meetings, representing 37,330 room nights.  Fiscal year to date, the team has converted 260 bookings and 121,165 total room nights for the destination.
In October, Ernie Rossow, National Sales Director participated in the HPN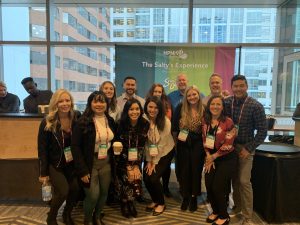 Global Partners Conference in Seattle, WA.  Ernie connected with 125 of HPN Global's associates which represent over 7,000 clients and $400 Million in rooms revenue spend annually around the globe.  From the conference, Ernie has already contracted a 445 room night group in February of 2020 in San Diego.
Gillian Ware, National Sales Director was joined by 12 hotel partners in Sacramento for our annual client event.  43 meeting planners were in attendance including key clients from the California Medical Association, JM Devine Group, and HelmsBriscoe to name a few.
Also in October, Bri Mouton, National Sales Manager attended Connect Faith in Grand Rapids, Michigan.  Over 500 meeting planners and decision-makers from faith-based organizations attended the conference.  Bri conducted 40 one on one appointments during the show which resulted in 15 group leads being generated for San Diego, representing 11,473 room nights.
As part of our Customer Acquisition program to bring new meeting planners to San Diego, we conducted a successful Fam trip in partnership with AZA Events in the first week of October.  10 corporate meeting planners mainly from the Toronto, Ontario region attended. These planners that represent over 50 high end corporate and incentive group business opportunities, experienced San Diego for the first time.
Site Experience Awards  
Each year we recognize the sales manager and sales team that conducted the very best site experiences in conjunction with our team.   The honorees represent the highest level of professionalism ensuring they and their hotel are prepared for the customer's visit, understand the customer's need and demonstrate how their hotel can successfully accommodate their program.  Their partnership with the SDTA ensures that the customer leaves our destination with a favorable decision to select San Diego for their program.
The Annual awards are presented at our SDTA Sales and Marketing Workshop each October.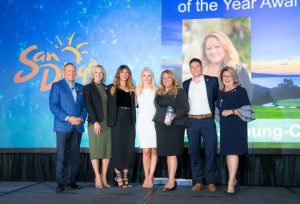 Congratulations to the Hard Rock Hotel for winning the sales team of the year award and Deneda Young-Carrick at the Loews Coronado Resort for winning the first-ever Ted File Site Inspection Sales Manager of the year award.
Site Experience Highlights
The Site Experience team was on the move in October, with 19 client site experiences, creating exposure to 76 hotels and 15 venues.
MEMBERSHIP
9 New Members joined earning $2,750 in annual dues revenue.
7 Members attended the Open Office Hours to learn how to best maximize benefits.
7 New and existing Members attended the New Member Inspiration session to onboard new members and new employees.
Ad Sales
$ 73,850 was earned in new ad contracts.
Sales & Marketing Workshop 
450 Members attended the Sales & Marketing Workshop, presented by Expedia Group Media Solutions and SeaWorld at the Manchester Hyatt on October 15th. Members heard updates on global economic conditions and their anticipated effect on tourism to San Diego. The SDTA team also shared marketing plans and insights, and the hotel sales team recognized Members with our annual awards. Breakout sessions focused on key topics across sales & marketing and all attendees enjoyed a great networking reception.
Member Outreach
The team visited, met or attended events with these Members:
Flagship Cruises & Events
Pure Project Balboa Park
Omnia Nightclub
Vitro Agency, AOR for USS Midway
San Diego Symphony
MTS
SeaWorld
San Diego Beer, Wine & Spirits Tours
San Diego Equality Business Association
Petco Park Events
Tahona
PUBLIC RELATIONS
In October, the SDTA Communications hosted a media fam tour for UK journalists on story assignment for five top media outlets including Culture Trip, Rough Guides, Manchester Evening News, Fused and the Irish Sunday Independent. The four-night visit highlighted San Diego's unique culture and Mexican heritage and included stops in Old Town, Barrio Logan and a day trip to Tijuana.
The communications team hosted a San Diego table at the Public Relations Society of America's (PRSA) International Conference, held this year in San Diego. The team met with journalists and PR representatives from around the world and attended seminars and panels on current PR trends and best practices.
The Communications team also partnered with Visit California to secure media coverage in English- and Spanish-language outlets to celebrate the opening of the new California Welcome Center at Cross Border Xpress (CBX). PR Manager Edna Gutierrez conducted bilingual interviews with TV stations from San Diego and Tijuana in support of Visit California's media event.
Key coverage received in October included feature stories in Wine Enthusiast, KNBC Los Angeles, Alaska Airlines' Beyond, Le Journal de Quebec, the Irish Daily Star and more.
Press Releases Sent
The quickest route to great dining in San Diego sent to 3,267 media contacts worldwide.
Set Your Sights on San Diego in 2020 (Top Events) sent to 3,244 media contacts worldwide.
What's New in San Diego, Fall & Winter sent to 2,972 U.S. & Canadian media contacts.
What's New in San Diego, Fall & Winter [international version] sent to 418 international media contacts excluding Mexico.
Total Press Coverage
Average Article Quality Score: 73 (out of 100)
Media Value: $1,223,531
Impressions: 55,073,098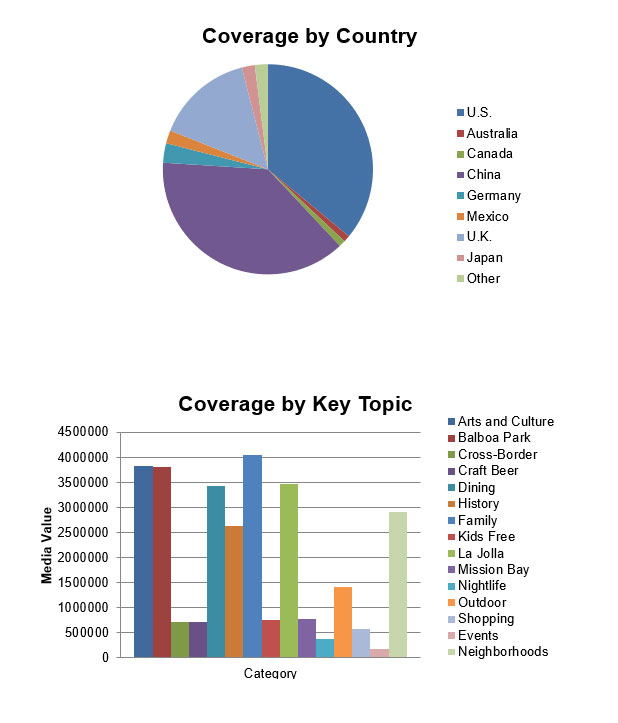 TOURISM DEVELOPMENT
The Tourism Development team referred 29 partners to 5 organizations.  The team certified 76 new San Diego Specialists agents from USA, Mexico, Australia, Canada, Japan, Germany & UK who account for approximately 41,014 visitors to San Diego generating approximately 34,437 annual room nights.
The Germany Representation Office trained 11 agents at DER Tours HQ in October. They also launched the SoCal Triangle Specialist Program contest which went to 23,000 German and Swiss travel agents.
In October, the UK Representation Office trained 49 agents via a Travel Counsellors webinar and an in-office training visit to USAir Tours.
The Mexico Representation Office conducted two workshops for Price Travel call center and Julia Tours training over 95 travel agents.
Sheri Crusberg, FAM Coordinator participated in the destination training of 250 the Walt Disney call center travel agents joined by LEGOLAND, SeaWorld and Old Town Trolley Tours.  Several SDTA members partnered and participated in the event.
Nicole Marchetti from SDTA Tokyo office participated in the Club California Tokyo event on October 4th. The event welcomed 118 travel trade professionals and media, where Nicole gave a presentation to promote San Diego and network with the attendees.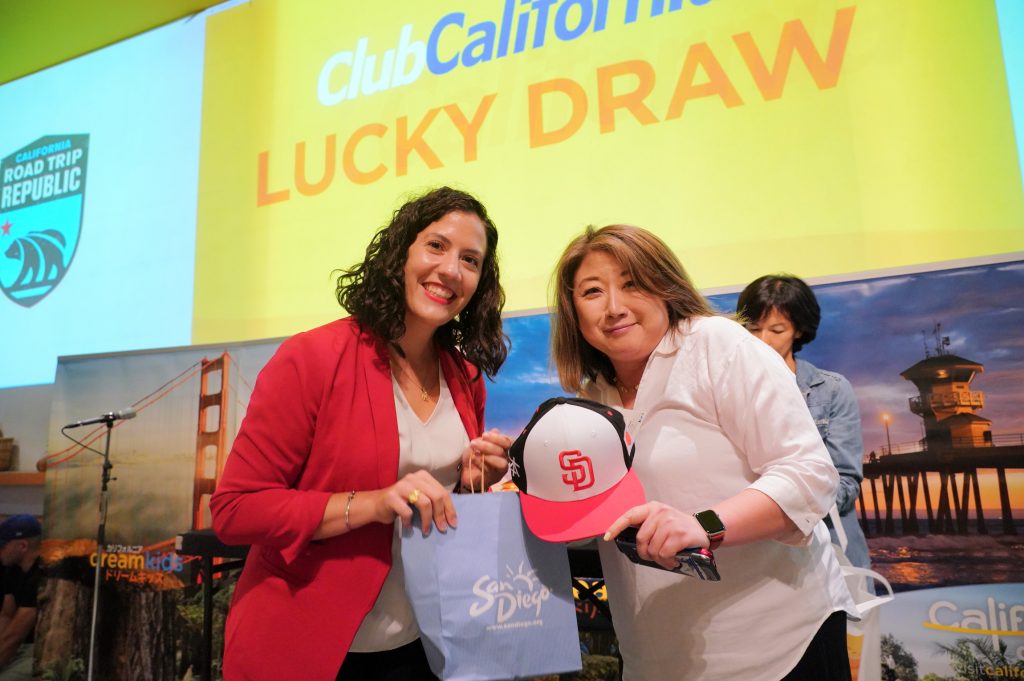 In mid-October, Riki Suzuki, Tourism Development Manager, participated in East West Marketing's China & Taiwan Sales Mission. During the mission, Riki visited Taipei, Guangzhou and Shanghai where he interacted with nearly 150 travel trade and MICE accounts through presentations, one-on-one meetings, workshops and networking lunches.
SDTA Beijing team hosted a workshop on October 18th to introduce in-depth tourism resources of San Diego partnering with Lushu.com, SeaWorld San Diego and Hainan Airline. The event was well attended with over 50 travel professionals in the region.
October 25-26, Jacky Zhu, Travel Trade Representative in Shanghai, participated in Club California Product Development Series Hangzhou. 10 key tour operators, wholesalers and OTAs in the region joined the session where Jacky delivered the destination presentation and met with each of them on One-on-one meetings.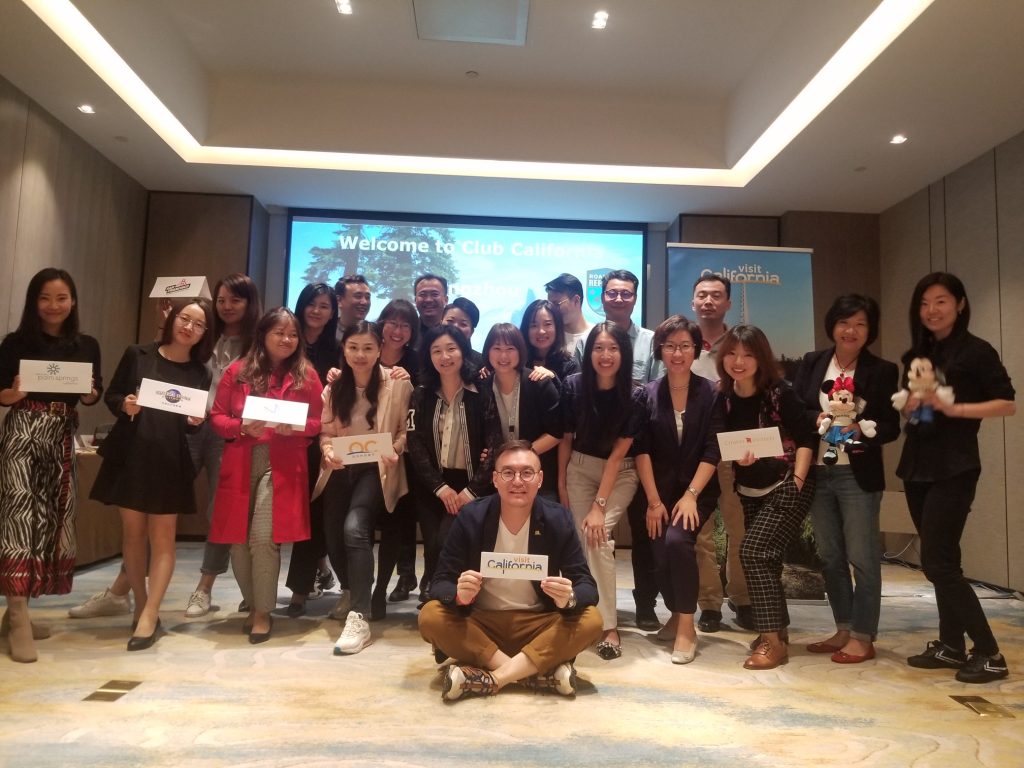 The Tourism Development team hosted 10 buyers for the VCA UK/Ireland Super FAM, 4 VIP buyers from H.I.S. Japan Master's Program and key buyers from Australia, France and UK.