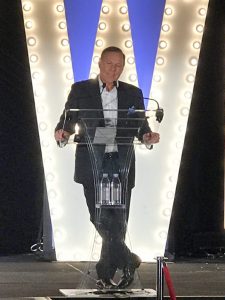 Joe Terzi, President and CEO of the San Diego Tourism Authority, was recognized with the F. Norman Clark Tourism Champion of the Year at the 37th Annual California Travel Summit.
The F. Norman Clark Tourism Champion of the Year Award recognizes excellence in California tourism, for activities in a specific year, or to recognize a body of work in tourism. The award recognizes activities that have contributed to building the image of California and helped to increase visitor arrivals to the state. This is Caltravel's most distinguished award.
"Joe's leadership has been nothing short of visionary throughout his career, so I was more than happy to nominate him on behalf of the SDTA's staff for this prestigious – and very well deserved – recognition," said Candice Eley, Director of Communications for SDTA.
About Joe Terzi
Terzi has served as President and CEO of SDTA since 2009. Under his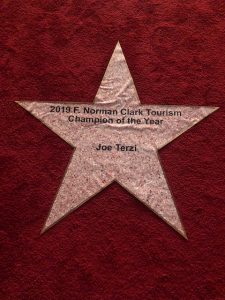 leadership, the organization has increased marketing and sales initiatives that have significantly impacted tourism growth throughout the region. SDTA is consistently awarded for its creative advertising campaigns and marketing efforts, earning numerous industry recognitions from notable organizations such as National Geographic, Money Magazine and Worth.
As a founding member of the San Diego Tourism Marketing District, Terzi has worked with San Diego leaders to support the expansion of the hospitality and tourism industries in the region.
In addition to his role at SDTA, Terzi serves on the Board of Directors for the U.S. Travel Association, California Travel Association, Visit California and several other local organizations.