Below are the June 2019 sales and marketing highlights from various San Diego Tourism Authority departments.
BRAND MARKETING
SDTA invested over $993,934 in advertising during the month of June, delivering more than 275.2 million gross impressions. Noteworthy advertising initiatives for the month included:
Domestic Leisure Advertising
SDTA's "Always-On" digital content program wrapped up in June. The $4.2 million program, which ran throughout the fiscal year, increased awareness of specific San Diego offerings while expanding reach to new audiences. Content was distributed nationally along with a heavy-up in the Los Angeles and Phoenix volume markets, delivering a total of 775.28 million impressions, 59.3 million video views, 52.1 million video completes, 5.8 million clicks, and 4.1 million website sessions.
The family content initiative including the co-op partnerships with the San Diego Zoo Safari Park, SeaWorld San Diego and LEGOLAND California also completed in June. SDTA's "One Bright Idea" and "Stories from the Sock Drawer" video series included family-specific positioning featuring edutainment experiences that are rewarding for the entire family. The family content series were distributed through Facebook, YouTube Trueview and Viant, delivering 28.4 million impressions with $420,078 in media spend.

International Leisure Advertising
China
June marked the end of SDTA's 12-week campaign to inspire outbound summer travel from China. The campaign, designed to lift the visibility and desirability of San Diego, educate affluent Chinese travelers about San Diego's offerings and entice travelers to book, spanned six platforms (iQiyi, iPinYou, Mafengwo, Weibo, WeChat and Baidu) and reached the consumer throughout the decision journey from inspiration to active evaluation. Highlights for the summer campaign include 231.7 million impressions, 11.224 million views of the new :30-second China localized video commercial, 2.4 million clicks and 334k views of the custom San Diego itinerary on Mafengwo.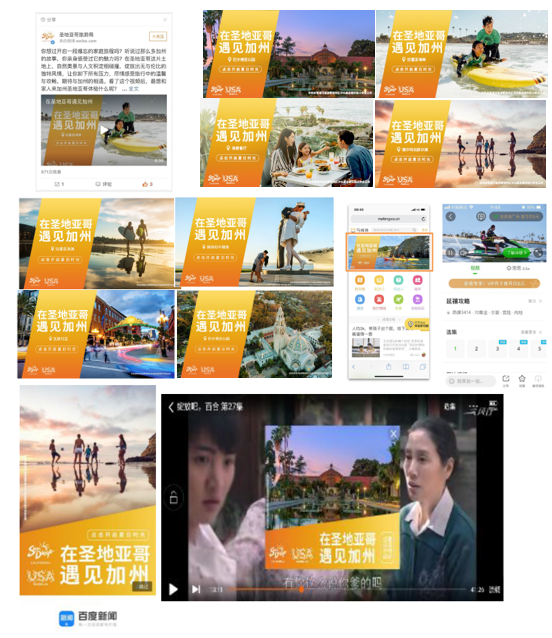 In June, SDTA also wrapped up the final phase of the Ctrip "Best of California" partnership with San Francisco Travel, the Always-On layer of the Baidu search marketing campaign, and the final two live streaming episodes on Weibo through Yizhibo.
The La Jolla livestream focused on dining, shopping and outdoor activities featuring George's at the Cove, Children's Pool, Ellen Browning Scripps Park, kayaking the La Jolla Sea Caves and Sunny Jim Cave. The La Jolla livestream garnered 284,000 views and 644,430 social engagements.
The Embarcadero livestream featured the USS Midway Museum, Embracing Peace Statue, San Diego harbor tours, Carnitas' Snack Shack and the Maritime Museum of San Diego. The second livestream garnered 253,000 views and more than 284,359 social engagements.
Paid media spend for the China market during June totaled $195,154 with 55% contributed by Brand USA and affinity partners, delivering more than 57.3 million impressions.
Canada
The second flight of SDTA's digital advertising program in Canada continued through June and will wrap up in July. Media spend during June totaled $278,901 with 19% contributed by Brand USA and affinity partners, delivering 35.8 million impressions.
CULTURAL TOURISM
Balboa Park Digital Experience
To capitalize on the momentum generated from the National Geographic Partnership and maximize its budget, the Cultural Tourism team employed an engaging digital storytelling strategy detailing Balboa Park's unique attributes while coupling it with a high-profile print component, including a two-page spread in The New York Times Magazine Travel Edition on May 19.
The digital Balboa Park Experience allows users to spin or click through 20 different experiences to highlight the breadth and depth of the park's offerings. The development of the Experience took place throughout March and April, with the digital campaign— through such partners as Google Display Network, Sharethrough and The New York Times—officially launching on May 16.
The digital Balboa Park Experience was wildly successful, garnering almost 95 million impressions through its six-week digital native campaign. Over the course of the campaign, the Balboa Park Experience constituted almost 18 percent of all the traffic to sandiego.org. The average time spent on the Balboa Park Experience was 5 minutes and 14 seconds. In addition, traffic to Balboa Park content was more than 1,100 times higher than the same time last year, driven in large part by the Balboa Park Experience.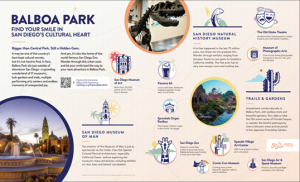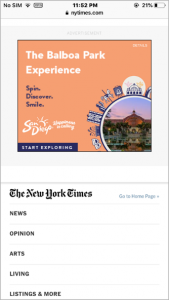 California Cultural Districts Promotion
The City of San Diego's Arts & Culture Commission contracted with the SDTA Cultural Tourism team to provide a digital marketing campaign to highlight San Diego's three cultural districts; Balboa Park, Oceanside and Barrio Logan. The SDTA created all content in-house and used the full $20,000 to promote the cultural districts through a boosted social media campaign and a native campaign using Google Display Network. The campaign resulted in more than 4.7 million impressions, which was 58 percent higher than goal, as well as 44,000 website visits.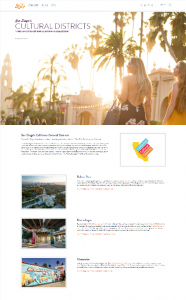 Cultural Tourism Videos 
As part of expanding the Cultural Tourism team's role, new cultural district videos are being created—highlighting the various council districts and the various cultural elements in each. Included are the best places to eat, shop as well as authentic cultural experiences. The first four videos are in production and cover cultural offerings in council districts 2, 4, 8 and 9. To ensure authentic representation, the Cultural Tourism team met with representatives from the City Councilmember's staff and selected residents from each of the council districts to serve as hosts. In the next few months, the Cultural Tourism team will meet with representatives from City Councilmember's offices in districts 1,3, 5, 6 and 7 to establish what to highlight and who to feature as host. The goal is to finish all the cultural district videos by the end of calendar year 2019.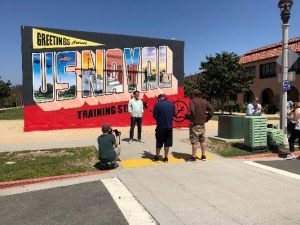 Institution Outreach
The Cultural Tourism team continues to meet regularly with institution stakeholders in an effort to understand how the SDTA can better serve the intuitions and Balboa Park as a whole. To further the mission of the park and the institutions, the team has also made an effort to meet regularly with city stakeholders with the hope of aligning similar missions with one another. This outreach has led to multiple connections furthering the mission and agenda of these stakeholders that ultimately elevates the visitor's experience in Balboa Park. In addition, the Cultural Tourism team reached out to each of the institutions to check in on their respective compliance with the Balboa Park Brand Ambassador Guide, which was created in conjunction with the Balboa Park Cultural Partnership, and found that only four institutions have yet to implement at least some of the recommendations. Please see appendix for full report.
Balboa Park Summer Programming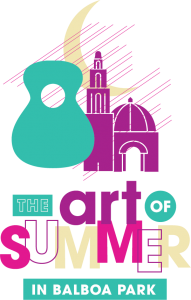 In collaboration with the Balboa Park Cultural Partnership (BPCP) and the Balboa Park Online Collaborative (BPOC), the SDTA's in-house team developed the theme and imagery for the 2019 Balboa Park Summer Campaign: The Art of Summer.
Launched in June, the BPCP and the BPOC created a dedicated summer page using these graphic assets and are developing a digital campaign to drive people to the information. In addition, the SDTA has updated its summer programming page and will use its website, blog and other owned channels to help drive traffic to the dedicated summer page on balboapark.org.
DIGITAL MARKETING
Special events in June focused on Fourth of July, Summer, San Diego County Fair, Del Mar Racing Season, 250 Anniversary Celebration, and Comic Con.
Web traffic for June included 1.9 million user sessions (excluding Travel Blog). The team posted a total of 57 Tweets, 26 Facebook posts, and 39 Instagram posts and Stories posts through our social channels. There were 13 blogs and 11 consumer emails published this month.
Leisure Digital
Most Engaged Facebook Post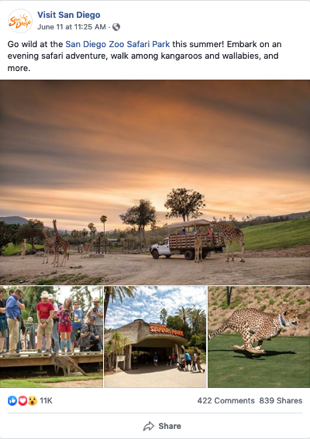 Most Engaged Twitter Post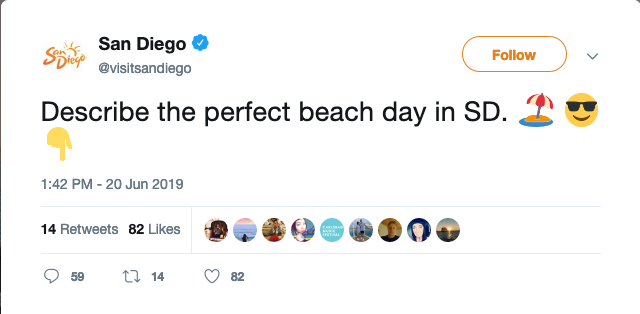 Most Engaged Instagram Post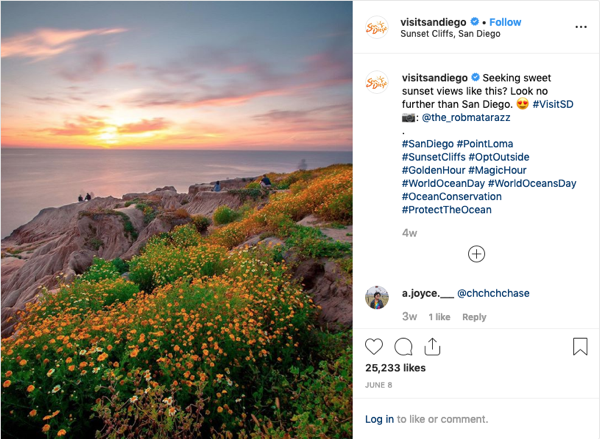 Most Engaged Blog Post

International Consumer Digital Marketing 
China
Overall sessions to the China website (sandiego.com.cn) was 193,729. The social media team, in partnership with Hylink, published a total of 28 Weibo posts and 4 WeChat posts.
Mexico
Overall traffic to the Mexico (sandiego.org/mexico) page was 804 unique users. The social media team, in partnership with PR Central, published a total of 9 Facebook posts and 8 Instagram posts and Stories posts.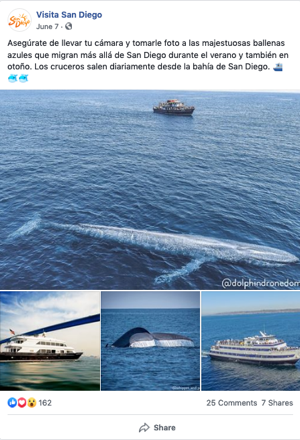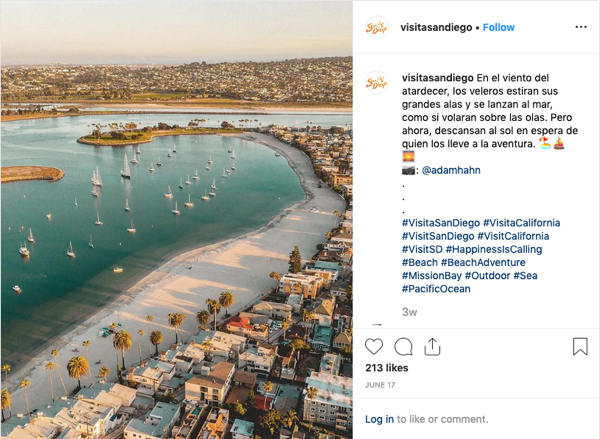 Japan
Overall traffic to the Japan page (sandiego.org/Japan) was 2,319 unique users. The social media team, in partnership with aviaREPs, published a total of 15 Facebook posts.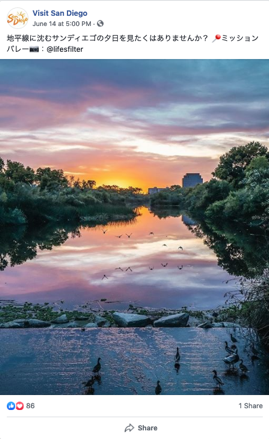 MEMBERSHIP
8 New Members joined in June earning $9,659 in annual dues revenue.
13 Members attended the Open Office Hours to learn how to best maximize benefits.
11 New and existing Members attended New Member Inspiration session to learn how to maximize benefits.
Ad Sales
$ 28,949 was earned in new ad contracts.
Member Events 
On June 26 the team in collaboration with Marketing Services held another Social Media Workshop, sponsored by USD Continuing & Professional Education. Over 75 Members attended the session.
Member outreach
In June the team visited, met or attended events with these Members:
Meze
The LOT
Flagship Cruises
Marriott International
Tidal Twister preview event at SeaWorld
Hilton San Diego Sales Complex
Hilton Regional Marketing
Old Town Chamber of Commerce
Little Italy Association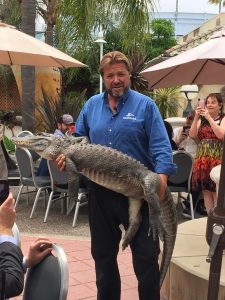 HOTEL SALES
The Hotel Meetings Sales team finished the fiscal year strong, booking 109 meetings in the month of June, representing 74,651 room nights.  In fiscal year 2019, the team converted 763 bookings and 424,762 total room nights for the destination.
Through our on-going Customer Acquisition program, the hotel sales team had an incredible month, generating 19 group leads in June, representing 14,383 room nights.  These leads were generated from our M & I Worldwide, Connect, NHS Global, and Strategic Site Selection FAM's this past year.  In total, the team has generated 249 leads, booking 88 programs (55,933 RN's) within the Customer Acquisition program.  This program is our proactive sales efforts designed to bring clients with targeted group business opportunities to San Diego or conducting in market events in key cities around the country.
Finishing out the year, the sales and events team conducted 3 Arizona client events (52 clients in attendance), while traveling to Toronto for MPI WEC and Detroit for SGMP NEC.  Between the events and tradeshows, 7 group leads have been generated, with more soon on the way.
Special Recognition- Julie Hauger and Lori Alstrom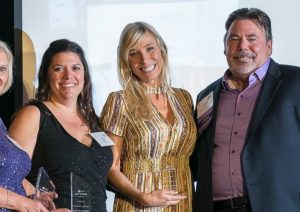 Congratulations to Julie Hauger, Events Manager who was recognized twice at MPI's 40th annual awards dinner on June 20th.  First, she won the President's Award for her tremendous contribution to the chapter.  No doubt her positive attitude, execution of great events and dedication are a few of the many reasons why Julie received the top award of the night.  Julie was also a significant contributor to their GMID committee which won for the best performance of the year.
In addition, Lori Alstrom, National Sales Director received the "CVB Partner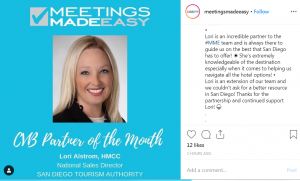 of the Month" from Meetings Made Easy, a prominent hotel site selection company.  Lori's destination expertise and consultative sales skills helped her earn this great honor.
Congratulations Julie and Lori, on your well-deserved recognition!
San Diego Meeting Certified
New San Diego Meeting Certified classes have begun with the first class dedicated to General Managers and Directors of Sales completed on June 5th.  37 GM's and DOS' officially graduated…congratulations!
Over the next few months, we will have 7 classes for sales associates to choose from, where we expect to have over 200 graduates. As a reminder, this certification program is designed specifically for Hotel Sales Managers, Directors of Sales & Marketing, and General Managers. It provides attendees with actionable strategies for selling their property, neighborhood, and the destination to improve hotel conversion rates.
CLICK HERE to register for an upcoming class!
Site Experience Highlights
The Site Experience team had another steady month, with 15 client site experiences, creating exposure to 47 hotels and 5 venues.
CITYWIDE SALES
FY19:
Definite Bookings: 19
Attendance: 626,600
Total Room Nights: 740,176
Fiscal Year 19-To-Date: 1,126,795

PUBLIC RELATIONS
In June, the Communications team traveled to Anaheim to participate in IPW 2019.  International PR Manager Joe Timko participated in the Media Marketplace and held deskside meetings with 20 international media representing Germany, Switzerland, Mexico, Canada, the UK, Brazil, and the Netherlands.
In partnership with the Travel Trade Development team, Communications hosted a post-IPW fam group organized by Visit California. The group included 14 media representing Germany, Ireland, Brazil, Korea, Sweden, Hungary, and the United States.
Key coverage received in June included The Daily Mirror (UK), Interjet (Mexico), The Irish Mirror, Laguna Beach magazine, The Guardian (UK), GQ (Australia) and more.
Press Releases Sent
Keep Music Festival Season Going All Fall Long sent to 2,408 media contacts worldwide.
Total Press Coverage:
Media Value: $3,775,191
Impressions: 400,865,301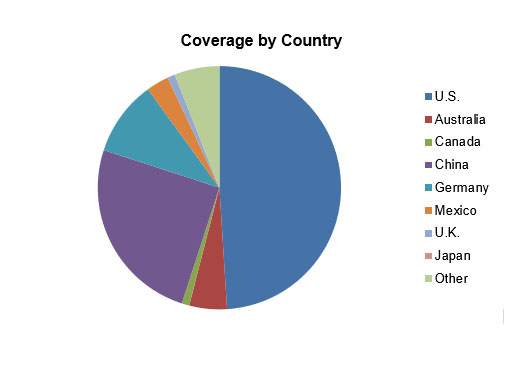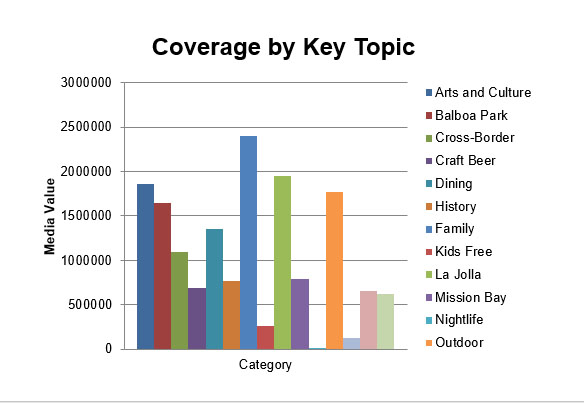 TOURISM DEVELOPMENT
The Tourism Development team referred 84 partners to 12 organizations.  The team certified 9 new San Diego Specialists agents from USA, Canada and UK who account for approximately 100 visitors to San Diego generating approximately 110 annual room nights. 8 FAM's were coordinated in June with representatives from Argentina, Australia, Brazil, Canada, China, Colombia, Croatia, France, Germany, Hungary, Ireland, Latavia, South Korea, UK and Uruguay.  It included the VCA IPW post-Fam group with 35 clients participating.  The team hosted the Visit USA Japan trade/media group of 18 clients and the Edelweiss Switzerland group of 10 agents.
The entire SDTA sales team (including reps from Mexico, China and Japan) attended the IPW tradeshow in Anaheim in early June. Due to the show's proximity to San Diego, there was a large effort to have our destination stand out at the show.  Beyond the 160 1-on-1 appointments held during the show, our destination also showcased ourselves with a large branded presence on the tradeshow floor, a video advertising wall in the lobby of the convention center, our own dedicated San Diego party with nearly 300 guests and participation in 2 major Visit California initiatives – a beach party plus 5 days of major activations in the plaza outside the convention center doors. Pre & Post IPW FAMs were also held and in total we saw nearly 100 trade clients in-market before or after the show.  All-in-all this year's IPW was certainly the most exposure San Diego has seen since we began participating in IPW over 35 years ago.
On June 20th, SDTA hosted a luncheon in, and invited the members of Japanese Tour Operator Association known as "Agent Kai". 12 San Diego partners joined Riki Suzuki, Tourism Development Manager, in Torrance for this opportunity to network with key Japanese operators based in the LA area. The event was well attended with 24 clients to whom Riki provided the updated information of San Diego through the presentation during a luncheon.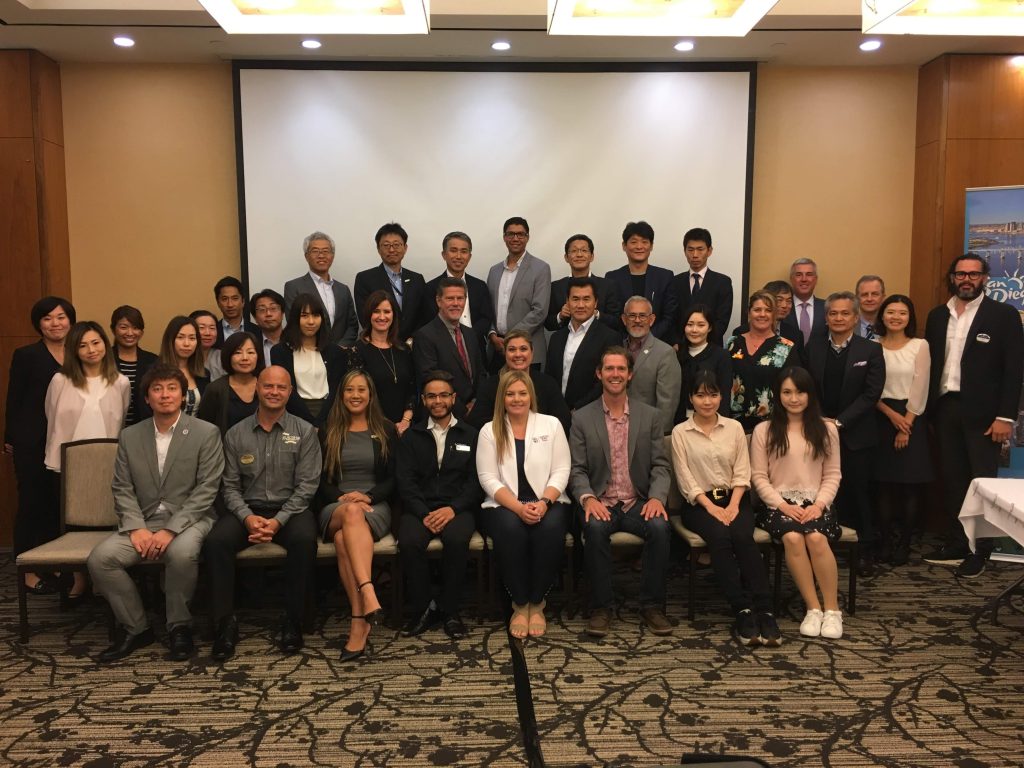 On June 27th and 28th, Angel Lee, Travel Trade Representative in Beijing, participated in Club California Product Development Series in Beijing. 11 key tour operators, wholesalers and OTAs in the region joined the session where Angel delivered the destination presentation and met with each of them on One-on-one meetings. Also, this final Club CA session for FY19 included a special brunch meeting with 10 members of the California Advisory Board. The aim was to build closer relationships and enhance understanding of the impact of the current China-U.S. trade tension on selling California tour products.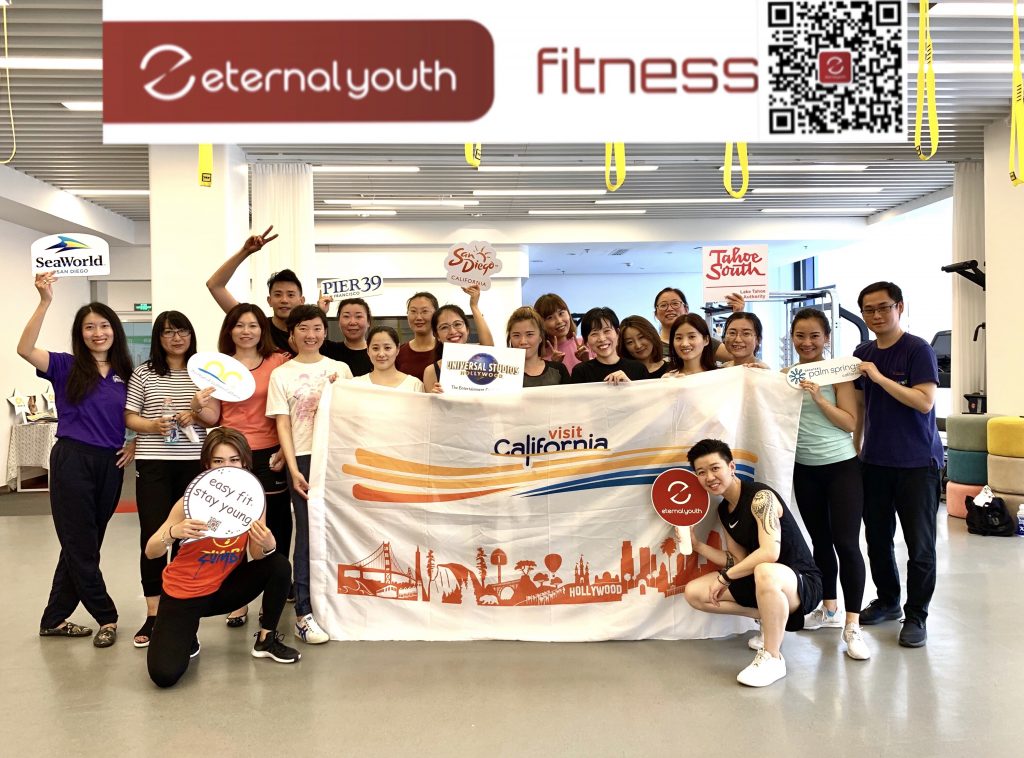 Denise Heredia, Travel Trade Representative in Mexico participated in the annual Best of the Best event organized by Travel Impressions in Quintana Roo.  More than 200 travel agents from the top feeder markets throughout Mexico were trained on how to sell San Diego.