Below are the November 2018 sales & marketing highlights from various departments from the San Diego Tourism Authority.
BRAND MARKETING
DOMESTIC LEISURE ADVERTISING
An additional layer of national digital advertising launched in November, engaging active travel intenders (researchers, planners, and in-market shoppers) with San Diego messaging with the goal of moving consumers from the consideration phase to booking.

Digital display and native units will run on Google Display Network, Adara, Sojern, Quantcast, Dunhill Travel, Expedia Brand Portfolio, and Priceline. The campaign will continue through May and is estimated to deliver 154 million impressions. In November, the program delivered 4.6 million impressions with just over $30,400 in media spend.
INTERNATIONAL LEISURE ADVERTISING
Germany
In continuation of SDTA's Germany out-of-home placements which launched in October, SDTA launched the digital portion of the consumer direct advertising program in November. The digital campaign includes digital video on Youtube Trueview and Taboola, display on Google Display Network, and social on Facebook and Instagram. The robust digital program will run through mid-January and will be complemented by out-of-home for through mid-December.
Total campaign spend for the month of November is $96,942 with 16% contributed by Brand USA and affinity partners and total impressions of 36 million.
Canada
November marked the launch of SDTA's consumer direct advertising program in Canada for both digital and TV. Canada TV will continue through December. Digital will run in two flights between November through February and May through June.
The total Canada media investment of an estimated $1.4 million (including 17%  in partner contribution from Brand USA) is expected to deliver almost 152 million impressions throughout the two flight program.
During November, $244,612 in media ran delivering an estimated 30 million impressions across the following tactics and partners: digital video with CTV, Global TV and YouTube Trueview; digital display with TripAdvisor with Google Display Network;  Native Display and video with Triplelift; paid social video and slideshow units with Facebook and Instagram; and search marketing with Google.
China
In November, SDTA wrapped up phase 2 its two-phase "Best of California" co-op campaign with San Francisco and Hilton hotels on Ctrip. The campaign leveraged San Francisco as the gateway city and promoted direct flights to San Diego from San Francisco. Phase 1 included San Diego and San Francisco Hilton properties, San Francisco and San Diego product. While Phase 2 focused on individual destination promotion of San Diego under "Best of California" umbrella positioning and broadened the product options to San Diego hotel properties outside of Hilton.
Total campaign spend for the month of November was $31,573 with 16% contributed by Brand USA and affinity partners and total impressions of 22.8 million.
SDTA wrapped up its Single's Day promotion, a promotion similar to Black Friday in the U.S. and is the world's largest e-commerce event created by Alibaba, with Fliggy and BrandUSA. San Diego and San Francisco partnered up within this program to run the "Best of California" campaign and joint destination product. Total campaign spend for the month of November is $63,997 and a total estimated 29.3 million impressions.
Total November spend for China is $271,592 with 48% contributed by Brand USA and affinity partners and estimated impressions of 51.5 million.
CULTURAL TOURISM
The National Geographic initiative continued with the airing of the final two episodes of the four-part miniseries, City of Creativity on Nov. 1 and City of Diversity on Nov. 8 along with sustained social media campaigns to drive traffic to the series and digital content. In addition, the SDTA cultural tourism team continued to work with National Geographic on finalizing the international portion of the partnership in Canada and United Kingdom.
The National Geographic program of work is designed to:
Produce almost 120 million gross impressions
Reach 105 million households through the four-part broadcast series
Access an audience of 11 million through the print editions of National Geographic Traveler in North America and the United Kingdom
Leverage National Geographic's social media audiences, which includes 4.7 million Facebook followers, 22.3 million Instagram followers and 6.6 million Twitter followers, to drive tune-in to the broadcast series and digital content.
Thus far the campaign has produced the following results, including:
57M digital impressions
9M recipients of the travel newsletter
9M impressions through social media
DIGITAL MARKETING
Special events in November focused on San Diego Beer Week, San Diego Bay Wine + Food Festival, and Holidays.
Web traffic for October included 997,525 user sessions between the desktop and mobile websites (excluding Travel Blog). The team posted a total of 89 Tweets, 22 Facebook posts, and 17 Instagram posts, and 4 Instagram Stories through our social channels. There were 10 blogs and 6 consumer emails published this month.
LEISURE DIGITAL
Most Engaged Facebook Post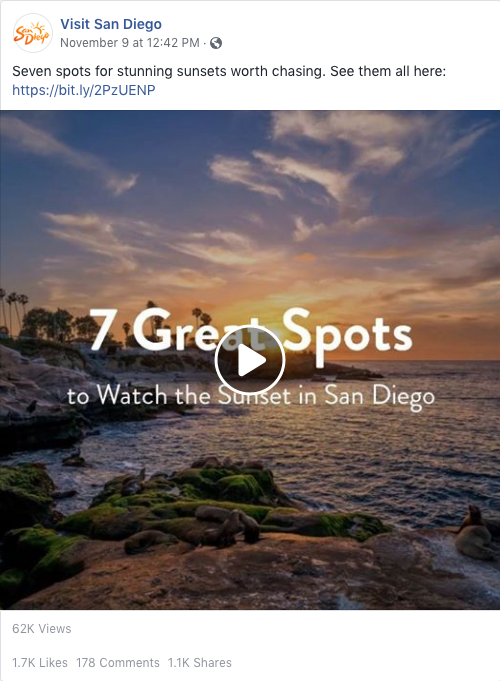 Most Engaged Twitter Post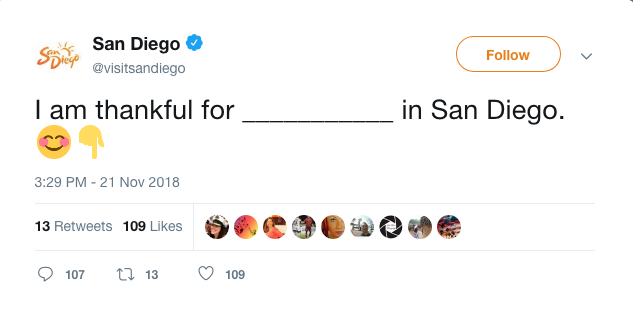 Most Engaged Instagram Post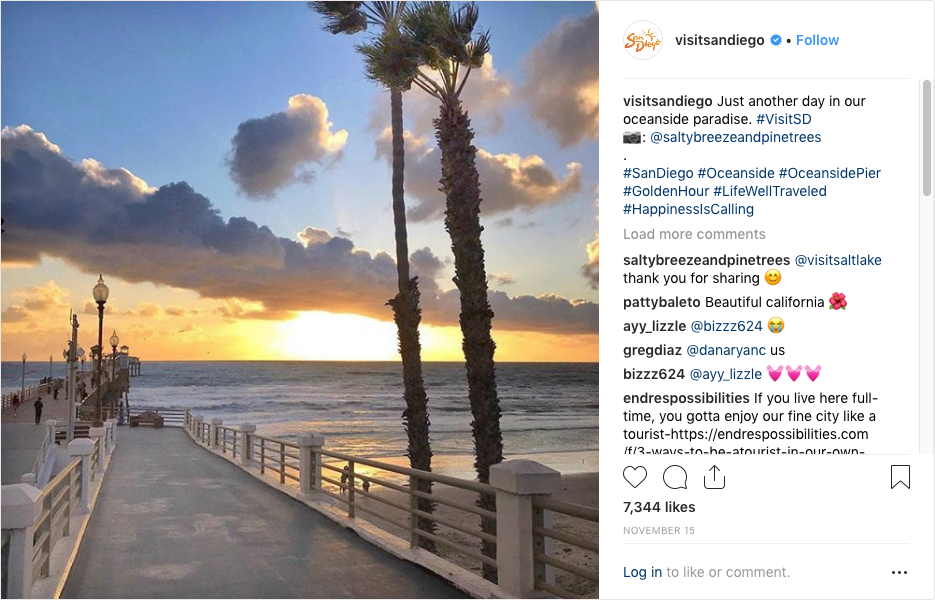 INTERNATIONAL CONSUMER DIGITAL MARKETING
China
Overall sessions to the China website (sandiego.com.cn) was 42,788. The social media team, in partnership with Hylink, published a total of 29 Weibo posts, 4 WeChat posts, and 1 livestream Yizhibo in Balboa Park.
Mexico
Overall traffic to the Mexico page was 551 unique users. The social media team, in partnership with PR Central, published a total of 14 Facebook posts and 8 Instagram posts.
Most Engaged Mexico Content
Japan
Overall traffic to the Japan page was 2,423 unique users. The social media team, in partnership with aviaREPs, published a total of 20 Facebook posts.
Most Engaged Japan Content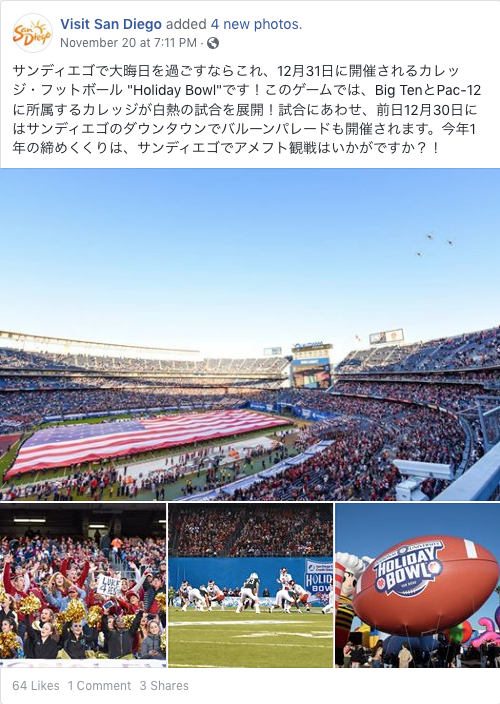 B2B DIGITAL
EMAIL:
The November B2B Postcard was delivered to 8,248 meeting planners as part of an ongoing content series. Each month's email highlights inspirational opportunities for meeting and event planners in the destination. The open rate for the November B2B email was 24.7% which represents over 2,000 unique meeting planners. The open rate was the highest for B2B newsletters in the past four years. The November email highlighted unique locations around San Diego where famous movie scenes took place.
LINKEDIN:
2 unique posts during November garnered 5,999 impressions and included:
SDTA wins a 2018 Stella Award for Best CVB – Southwest Region
Citywide Sales Team Coordinator career position open
LinkedIn grew by 1.5% from last month to 7,282 followers, earning more than 5,999 impressions. Year-over-Year the LinkedIn Audience grew by 20%.
Where We Stand
LinkedIn followers compared to similar organizations:
Visit Orlando 12,024
Discover Los Angeles 7,911
Visit San Diego 7,282
Visit California 6,940
San Francisco Travel Association 5,097
Brand USA 5,306
US Travel Association 3,382
Visit Anaheim 2,607
San Diego Convention Center 2,199
San Francisco CVB 1,301
California Travel Association 980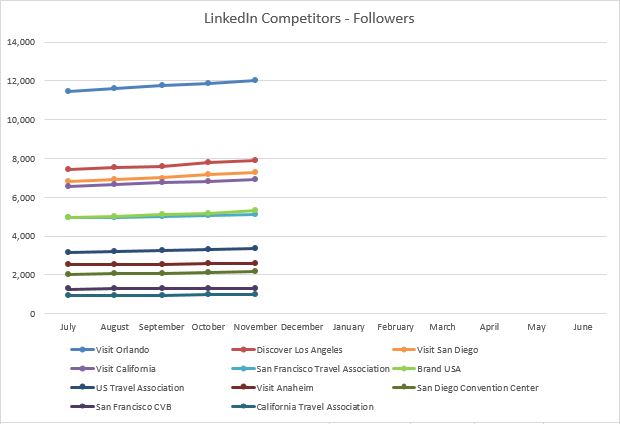 TWITTER:
@SDTAConnect Twitter base grew by 10 YoY to 3,877 followers. There were 35 tweets during the month.
This month, the tweet with the most exposure was the announcement that SDTA earned the Gold Stella Award for Best CVB/DMO – Far West Region.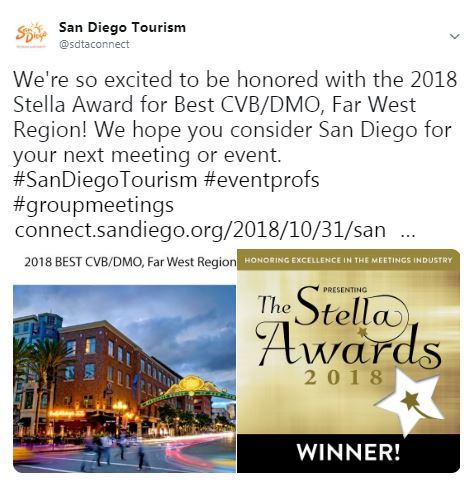 The tweet with the most engagement highlighted a career opportunity with the Citywide Sales Team at SDTA.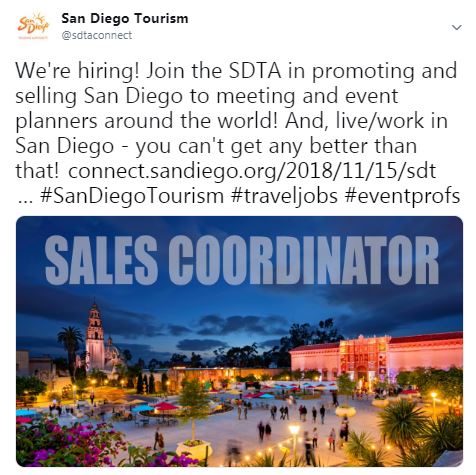 The B2B account earned nearly 20,176 impressions during the month of November and increased by 10% YoY.
MEMBERSHIP
5 New Members joined in November earning $2,750 in annual dues revenue.
24 Members attended the Open Office Hours to learn how to best maximize benefits.
16 New and existing Members attended the November New Member Inspiration session to learn how to maximize benefits.
Ad Sales

$ 160,536 was earned in new ad contracts.
Member outreach
In November the team visited, met or attended events with these Members:
Del Frisco's Double Eagle Steakhouse Grand Opening
Tommy Hilfiger at Las Americas Premium Outlets
Kona Kai Resort
Lane Field Park Markets
Il Fornaio office visit
Hilton Hotels
NEW MEMBERS
HOTEL SALES
Hotel Meetings Sales and Events
The Hotel Meetings Sales team had another strong month in November, bringing 62 meetings to San Diego, representing 35,364 room nights.  Year to date, the team has converted 265 bookings and 140,539 total room nights for the destination.
In November at HPN's Annual Conference in Miami, Ernie Rossow, National Sales Director, was named CVB Supplier of the Year!  This is the 4th time in the last seven years that Ernie has been recognized for his partnership with this extremely important customer to San Diego.  In the calendar year to date 2018, HPN produced $7.5 M in room revenue in San Diego, 4th most of any city in the world. We all know how hard Ernie works to maintain and deepen the relationship with HPN and it is an honor that is so well deserved.
Our sales and events team attended 5 tradeshows and conducted 2 client events in the month of November, exposing San Diego to different market segments, including financial and insurance (FICP), religious/specialty segments (Connect Faith), 3rd party planners (HPN Annual), and National and State Association (Washington DC and Sacramento client events).  From these customer-facing events, the team met with close to 1,100 meeting planners, generating 10 leads, representing 5,892 room nights.
San Diego Meeting Certified
San Diego Meeting Certified had another graduating class this month with 21 sales managers and directors in attendance.  This year a total of 200 sales associates have gone through Meeting Certified.  Congratulations to the 2018 graduates!  More classes will be announced soon for 2019.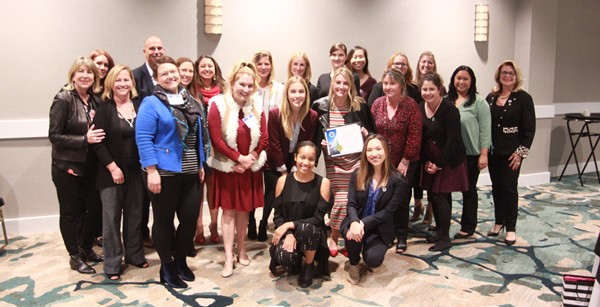 CITYWIDE SALES
FY19:
Definite Bookings: 1
Attendance: 3,500
Total Room Nights: 4,185
Fiscal Year 19-To-Date: 148,764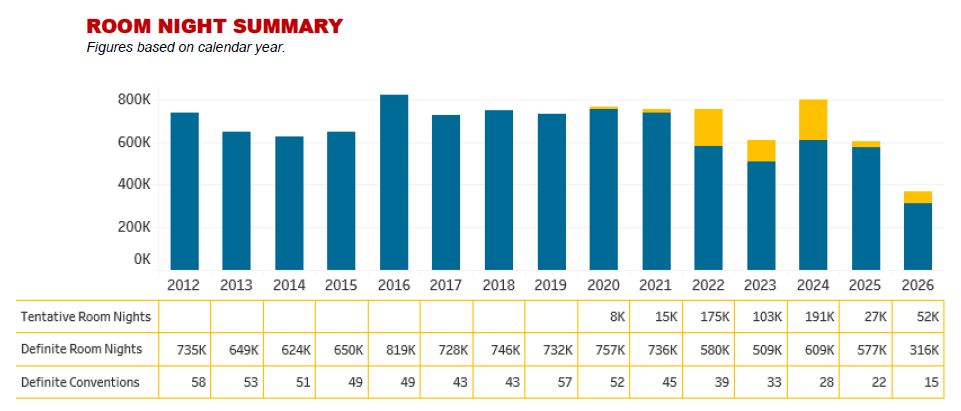 PUBLIC RELATIONS
In November, PR Manager Edna Gutierrez hosted a Mexican media fam in partnership with PR Central. The fam highlighted the region's luxury offerings and included media from The Happening, Reforma De Viaje, Interjet, Central and Bleu & Blanc. PR Manager Robert Arends traveled to New York to pitch San Diego stories to leading national media outlets, including Conde Nast Traveler, Wine Spectator Magazine, the Racheal Ray Show, Golf Magazine and Town & Country Magazine and more. Director of Communications Candice Eley worked with members of the marketing division to deploy a crisis communications plan around the US-Mexico border and impacts it may have on cross-border tourism.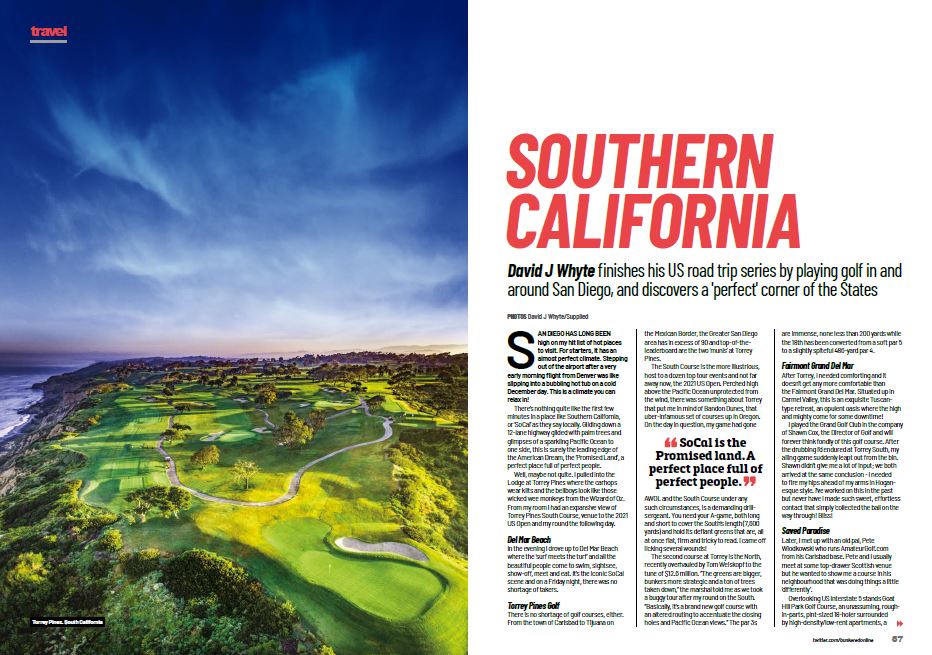 Communications hosted a number of media outlets, including AAA Go magazine, Forbes, Westways, CTV Morning Live (Canada) and more.
Key coverage received in November included Rose & Ivy magazine, Thrillist, Bold magazine (Canada), Parents magazine and more.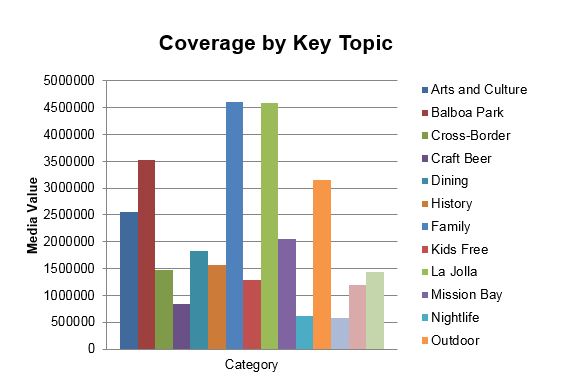 TOURISM DEVELOPMENT
39 new travel agents became San Diego Specialists from the USA, Mexico, Canada, and Germany. This accounts for approximately 1324 visitors to San Diego – generating approximately 1231 annual room nights.
Phil Hannes, Sr. Director of International Marketing attended National Travel Association NTA in Milwaukee, WI where he had over 25 one-on-one appointments with tour operators, both domestic and international. Benjamin Eastman, Tourism Development Director, attended the World Travel Market conference in London, England. During the conference, Benjamin had the opportunity to meet one-on-one with nearly 30 European trade, media, and airline partners to discuss upcoming promotional activities and how San Diego will be featured in Visit California exposure in 2019.
Phil Hannes was in Mexico City with PR Central (SDTA Representation) and met with select wholesalers and Aeromexico for 2019 co-op activities.  He also attended the Brand USA event with the premiere of America's Musical Journey and National Parks Adventure and recorded a destination interview with TravelReport.
Jacky Zhu, Travel Trade Representative in Shanghai, participated in Club California Product Development Series Hangzhou. Eight key tour operators, wholesalers and OTAs in the region joined the session where Jacky delivered the destination presentation and met with each of them on One-on-one meetings.
Tomoe Matsunaga, Travel Trade Representative in Tokyo, participated in the Club California Osaka event. The event welcomed over 60 travel trade professionals, where Tomoe gave a presentation to promote San Diego and network with the attendees.
Riki Suzuki, Tourism Development Manager, joined Best Western's annual Asian Client appreciation dinner in Rosemead, CA. There were more than 100 Asian receptive operators based in LA area who attended the event. Riki participated in the tabletop tradeshow to promote the destination and San Diego provided 6 door prizes sponsored by the San Diego attractions.
SDTA's UK Representation office trained 40 new sales staff at Flight Centre UK and 35 agents at Thomas Cook UK during the month of November.  Additionally, the team brought a UK Product Manager's FAM with PMs from American Road Trip Company, America As You Like It, Kenwood Travel & Premier Holidays for a 4-night FAM to the destination.  SDTA was also represented at the Virgin Holidays USA Thanksgiving event and the VUSA Thanksgiving Reception.
SDTA's Germany Representation office brought a German Product Manager's FAM with PMs from CRD, CANUSA, DER Tours & Flamingo Reisen for a 3-night FAM to the destination.
FAMS
During the month of November, SDTA organized three international FAMS from Germany and the UK consisting of 12 International Product Managers and one MICE group from Germany. One of the top producing domestic agencies Get Away Today brought 23 of their staff to San Diego for an in-depth exploration of partner hotels, and partner attractions.