Original source: CalTravel Newsletter to Members – Dec 4, 2018

Dear Member,
It was great to see so many of you at our Fall board meeting in Napa last week. Below is Political Solutions' report on the opening of the 2019-20 Legislative Session:
The 2018 election season has come to a close, bringing with it a new Governor for the first time in eight years, an unprecedented Democratic supermajority in both the Senate and Assembly, and many Capitol insiders wondering "What comes next?"
Governor-elect Newsom campaigned on several high-profile issues, including universal health care. In the early months of his campaign, Newsom touted a single-payer system as the way of the future but, in recent months, has shifted to a conversation acknowledging the enormous challenges facing the creation of a universal healthcare system – particularly a viable funding stream – while also reaffirming his commitment to work through those challenges with stakeholders from all sides in order to benefit all Californians. The soon-to-be Governor has also signaled his determination to address other pressing concerns, including the state's flailing school system – specifically universal access to preschool for all California children – as well as boosting California's economy of the future and building upon Governor Jerry Brown's legacy of tackling climate change.
Along with Newsom, California voters also ushered in a Democratic supermajority in both the Senate and Assembly. Democrats now hold 29 of 40 seats in the Senate and 60 of 80 in the Assembly. It remains to be seen whether California Democrats will take advantage of their stronghold on both houses by enacting several new taxes, with current Assembly Speaker Anthony Rendon indicating he has no current plans to seek tax increases under the new administration.
As Democrats were celebrating their new supermajority, California Republicans were taking stock of their losses. Their first move was to install a new Assembly Republican Leader, Assemblywoman Marie Waldron, who has long been considered one of the more moderate members of the Republican Caucus. With so much change in the lower house, it will be interesting to see how Republicans work with Democrats in this new era.
New Legislature Sworn In
On Monday, December 3rd, California's newest Legislature was sworn into office for the 2019-2020 Legislative Session. The day kicked off with pomp and ceremony, followed by celebrations welcoming the newest legislators to Sacramento and a few eager legislators began putting bills across the desk, giving an early indication of key policy fights that will shape 2019.
The Senate, welcomed by Governor-Elect Gavin Newsom in one of his final, official acts as Lieutenant Governor, embraced nine newly-elected members within their ranks. Newsom reminded the Senate of their obligation to exercise not only their legislative authority, but to do so with moral authority and in keeping with virtues Californians hold most dear. Using his closing remarks to inspire members of the upper House, the Governor-elect asserted "the future is not something to experience, it is something to manifest. It is not in front of you, it is inside of you."
In her first swearing-in ceremony since taking over leadership of the Senate, President Pro Tempore Toni Atkins (D-San Diego) recognized the Democrats' new supermajority in both houses and cautioned the body to "put aside election year disputes and divisions to come together as one California to serve the most dynamic constituency in the world." With a nod to Newsom's incoming leadership, Senator Atkins thanked Governor Brown for his partnership over the past eight years before turning to her fellow Senators with bold encouragement.
"We've come from unimaginable mess to undeniable success; we have increased investment in the UC and CSU, we are spending more on K-12 than ever before, have fewer uninsured and more Californians at work. Governors may receive the lion's share of the credit or blame for what happens in our state, but lawmakers carry the responsibility of crafting good public policy. We need to do more to bridge the gaps which divide us. Though we are doing well, we are not doing enough. California is the state of invention, not convention – let us continue carrying that torch to light the way for all Californians."
In the Assembly, Attorney General Xavier Becerra administered the oath of office before turning over the podium to Assembly Speaker Anthony Rendon (D-Lakewood). Rendon opened with a moment of silence for the wildfire and Thousand Oaks shooting victims before outlining wins from last session, including: bail reform, raising the minimum wage, transportation funding, affordable housing, environmental justice, investments in education, and record financial reserves.
Highlighting the diversity of the newly-elected Assemblymembers and noting there are now 36 women elected to serve in the California Legislature, Rendon went on to share under his leadership, the Assembly will be focused on spending the next two years continuing to make things better for the state of California. Speaker Rendon indicated his intent to address issues surrounding climate change, economic injustice, housing and predatory lending practices in the new session, and also cited his desire to work across the aisle, stating his belief the Republican Caucus has a role in making California better.
Latino Caucus Announces New, Historic Leadership Team
The membership of the California Latino Legislative Caucus unanimously elected Assemblymember Lorena Gonzalez (D-San Diego) to serve as Chair and Senator Maria Elena Durazo (D-Los Angeles) to serve as Vice Chair. This is the first time in the history of the Latino Legislative Caucus that two women will lead the Caucus.
"The next few years are critical, as we face issues dealing with the upcoming census, immigration, and income inequality," said Caucus Chair Lorena Gonzalez. "The Latino Caucus has led the way in electing more Latinas to the legislature, saying we need more women at the table to tackle these issues. I am honored that my colleagues have also entrusted the leadership of the Latino Caucus to women: both myself and my colleague, Senator Maria Elena Durazo."
There are now a record 33 members of the Latino Legislative Caucus, (29 Legislators and 5 statewide officers). A record 5 of the 7 Latino Caucus members in the Senate are female. Half of the Caucus members of the Assembly (11 of 22) are female, also a record.
 Assembly Republican Leader Waldron Announces Leadership Team for 2019-20 Session
Assembly Republican Leader Marie Waldron (R-Escondido) announced her leadership team for the 2019-20 legislative session, selecting a skilled group of Assembly Republicans who represent California's diverse geography and population.
"I am thrilled to welcome these talented lawmakers to my leadership team for the upcoming legislative session," said Waldron.  "This group of leaders will play a key role in our caucus' efforts to improve the lives of ordinary Californians and restore balance and responsibility to state government."
The following individuals were named to leadership positions:
Republican Floor Leader – Assemblyman Health Flora (Ripon)
Assembly Republican Caucus Chair – Assemblyman Jay Obernolte (Big Bear Lake)
Chief Republican Whip – Assemblyman Phillip Chen (Brea)
Republican Whip – Assemblyman Devon Mathis (Visalia)
Bills, bills and more bills
The first day of the 2019-2020 legislative session kicked off with a bang, as nearly 200 bills were submitted across the desk for circulation. Touching on themes Governor-elect Newsom championed during his campaign, including access to healthcare, education and affordable housing, as well as resurrecting issues from the previous session such as privacy, sexual harassment, bail reform and wildfires, it's clear the Legislature intends to make the most of Newsom's bold vision and the billion-dollar budget surplus California currently enjoys.
 Calendar
January 1, 2019 – Statutes take effect
January 7, 2019 – Legislature reconvenes
January 7, 2019 – Governor-Elect Gavin Newsom + Constitutional Officers sworn in
January 10, 2019 – Governor's budget must be submitted
January 25, 2019 – Last day to submit bill requests to Office of Legislative Counsel
February 22, 2019 – Last day for bills to be introduced
To stay on top of travel and tourism's top issues and political challenges, join us February 26-27 at the Winter Board Meeting in Monterey.  Board meetings are always free and open to all members. Hope to see you there!
Best,
Barb Newton
CEO
bnewton@caltravel.org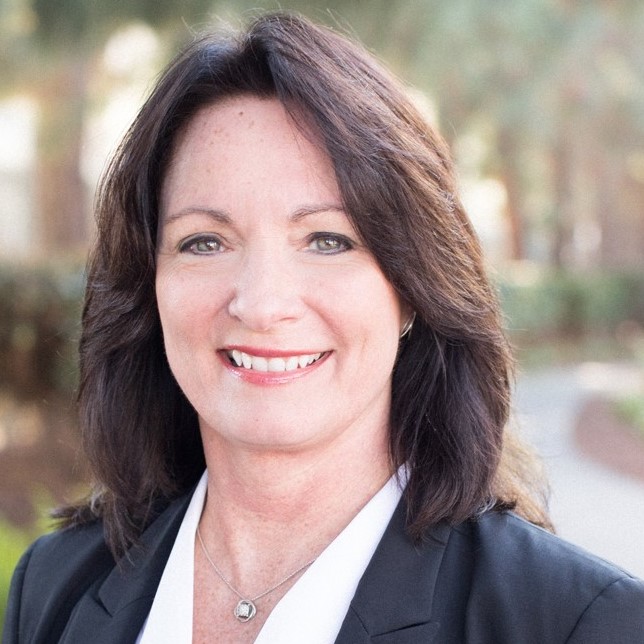 Thank You Supporting and Premium Partners