On behalf of Ty Smith, we are happy to pass along an invitation to attend the Open House showcasing the new Surf Cup Sports Park.  Please see the details below with the link for you to RSVP for this event.   We hope you'll have the opportunity to attend and check out this newly redone facility and get to know the folks with Surf Cup Sports!  Click here for the invitation PDF.
---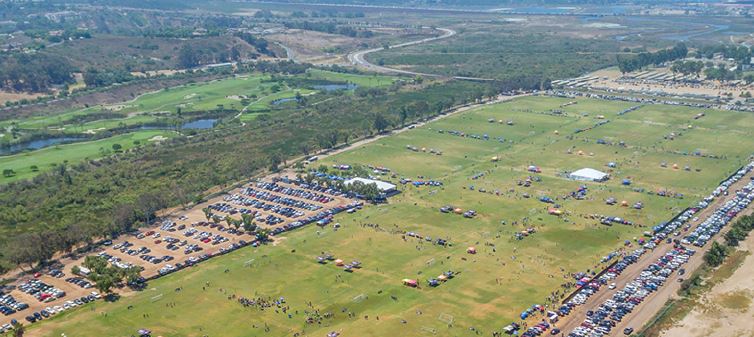 Surf Cup Sports is excited you invite you and your staff to the
Surf  Cup Sports Complex Open House
Thursday, February 8th at 5-8 pm.
We want to showcase the facility to our hotel partners and also have a chance to catch up with you at the same time. Since we were awarded the lease for the facility we have had some weddings, corporate events as well as community fundraisers that most of our partners do not know we do. It will be a fun event with food & drinks and a great time to see all of the other hotel planners in San Diego.
We do offer a referral fee for any event that you recommend to us that we end up doing. Please make sure to ask me about when we see you and your colleagues, friends and anyone else you think would enjoy seeing the facility on Thursday, February 8th at 5-8 pm.