January marks the kickoff of SDTA's big marketing and advertising push leading up to the Spring – Summer travel season. Over $15 million in media will run during the January – June timeframe. Included below are a few major initiatives so you can align your potential marketing opportunities to capitalize on the momentum.
TIPS:
Update your MemberNet profile to maximize visibility throughout SDTA's channels

Load upcoming events, photography, video, and offers

Engage with SDTA socially
Connect with your Expedia market manager to participate in San Diego market merchandising campaigns

David Simmington, dsimmington@expedia.com
Evelyn Molina, evmolina@expedia.com
Matthew Heck, mheck@expedia.com
Zach Ray, zray@expedia.com
Amy Reese, areese@expedia.com

Ensure your business/product is discoverable and bookable on top booking channels for Chinese FIT travelers

SDTA is working with Ctrip and Fliggy
Domestic Program
The Happiness is Calling "Summer Feeling" television/digital video program is the foundation of the brand awareness layer of SDTA's plan based on its ability to deliver reach, recall, and return on investment. The national digital video flight will resume in January and run through the end of April with Hulu, ABC, CBS, NBC Sports and YouTube Trueview. National advertising will also run on CBS during the weekend of the Farmers Insurance Open. And spot market television will run for six weeks across eight markets.
January 22 – March 18: Seattle, Chicago, New York City, Boston and Minneapolis
February 5 – April 1: Dallas
March 5 – April 29: San Francisco and Sacramento
In January, SDTA will also launch a $4 million "Always On" content initiative. Five new content series (Guides to the Good Stuff 3.0, One Bright Idea, Bliss Break, Sunny Seven and Positively Postable) and more than 30 individual content pieces will roll out January – June with national and spot market-specific distribution layers.
$2.3 million will be invested nationally across social, video and native content distribution tactics. Media partners include Facebook/Instagram, YouTube Trueview, Google Display Network, Nativo, and Sharethrough.
$1.7 million will be dedicated to distribution in Los Angeles and Phoenix and will include social and video distribution tactics along with custom media partnerships and a robust influencer marketing program. Media partners include Facebook/Instagram, YouTube Trueview, Tastemade, Buzzfeed, and FOHR.
CRAFT BEER
ONE BRIGHT IDEA – OLD TOWN
BLISS BREAK – MISTER A'S
SUNNY 7
Seven Ways To Make A Splash In San Diego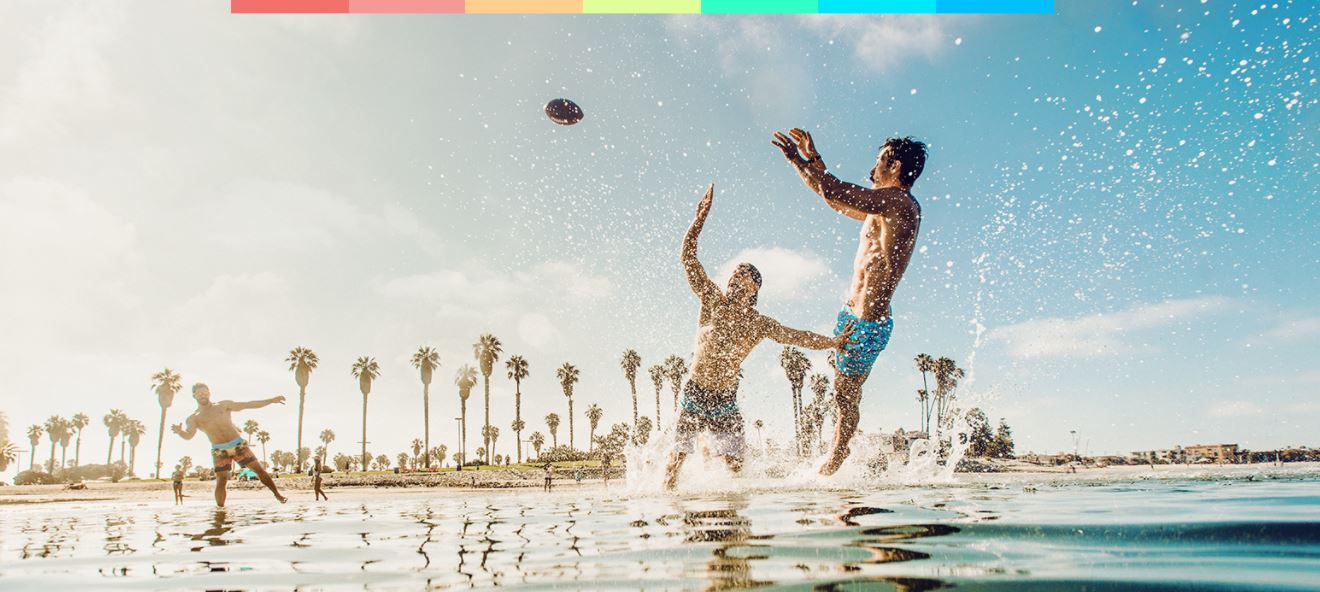 Multi-Market Global OTA Program
Also in development now is a custom global partnership with Expedia that will extend across the United States, Canada, United Kingdom and Germany. Built on the notion that experiences are significantly enhanced when closer to the coast, the #BetterByTheBeach campaign harnesses the power of social media to create an impact amongst the Expedia network and its community. The $500k campaign spans Expedia brand properties (Expedia.com, Travelocity, Orbitz, Hotels.com) and channels including Expedia Passport, Facebook, Instagram, and email.
International Program
During FY18, SDTA was able to extend consumer direct advertising beyond Canada and the United Kingdom to include China and Germany. Four million dollars will be spent across these four countries, including almost $700k in direct Brand USA and Visit California partner contributions. SDTA is also active through trade and public relations efforts in three other tier one priority markets: Mexico, Australia and Japan.
Canada
While SDTA's digital advertising in Canada began in November, the bulk of the program will run January – March and includes national cable television, digital video, display, native, social and search marketing. As a co-op participant in Visit California's "All Dreams Welcome" campaign, SDTA will also receive dedicated social marketing support in Canada during this timeframe. SDTA's total FY18 investment in Canada is just over $1.4 million, which includes $277k in Brand USA and Visit California partner contributions.
Television Networks: Action, Bravo, Comedy, Cooking Channel, Discovery, DTOUR, E! Network, Food, Gusto, HGTV, History, Lifetime, MovieTime, Nat Geo, Showcase, Space, SportsNet, SportsNet One, TSN and W Network
Digital Partners: Global TV, CTV, YouTube Trueview, TripAdvisor, Sojern, MediaCorps

, Expedia, Facebook, and Google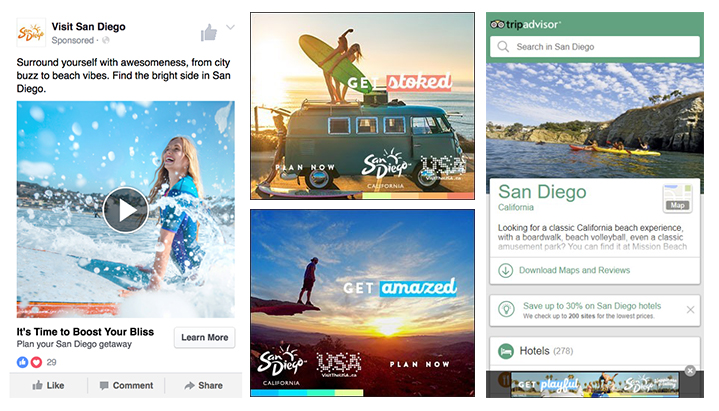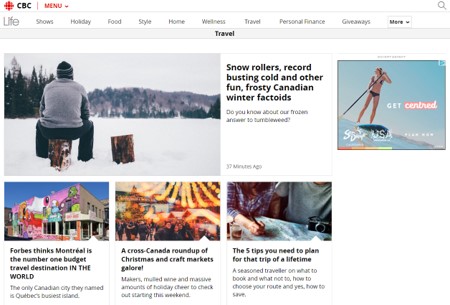 United Kingdom
Advertising will also run January – March in the United Kingdom, with an emphasis on London. Out-of-home will run January 15 – February 11 and includes digital boards as well as video screens in high traffic underground stations such as Waterloo, King's Cross, St. Pancras, Victoria and London Bridge. Digital tactics include digital video, display, native, social and search marketing. SDTA's investment in the UK market totals $1.1 million, with $287k contributed by Brand USA.
Digital Partners: YouTube Trueview, AVID, TripAdvisor, Adara, Sojern, Expedia, Facebook, and Google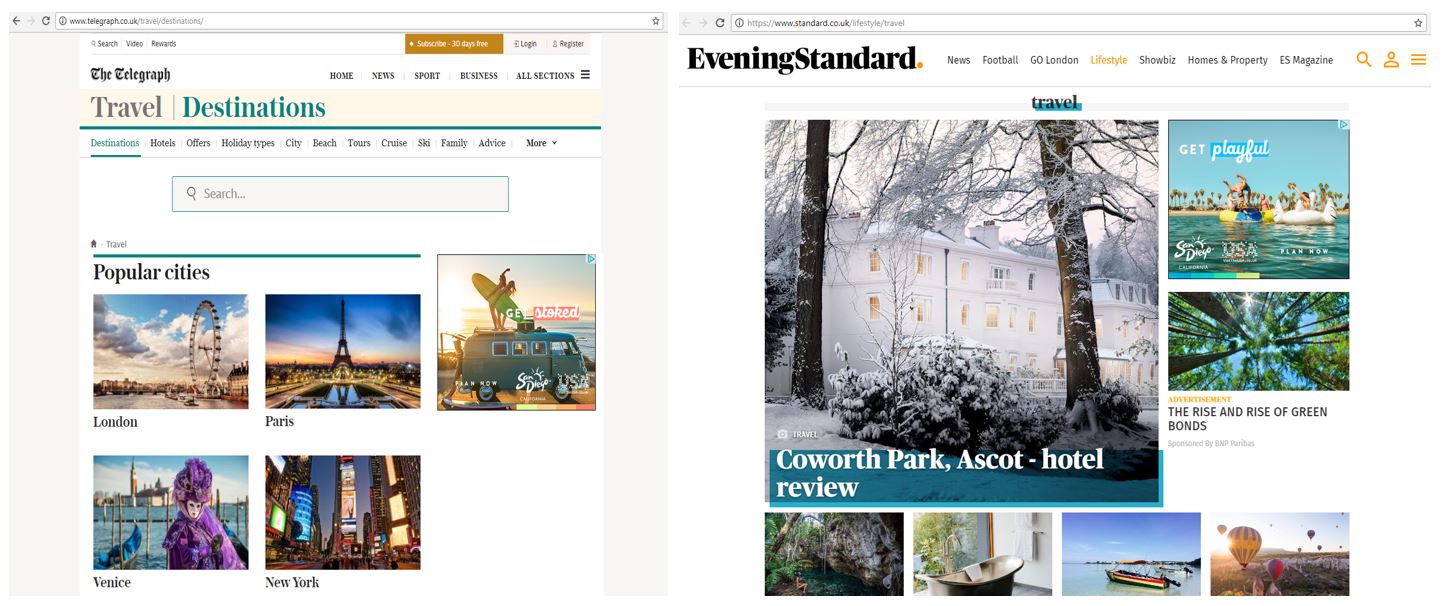 Germany
To generate awareness and inspiration for travel to San Diego leading up to the March 22 launch of the Lufthansa flight from Frankfurt, SDTA will run digital video with YouTube Trueview and social media advertising on Facebook and Instagram during January – February. Additionally, San Diego's co-op participation in Visit California's "All Dreams Welcome" campaign extends to Germany as does and SDTA's online travel agency program, both of which run during the winter/spring booking window. SDTA's investment in Germany is just under $400k, with $100k contributed by Brand USA and Visit California.
SPEAKING OF – SAN DIEGO
LUFTHANSA – "SUMMER FEELING"
China
Program of work in China launched during Q4 2017 and will continue through June. During January – February, Chinese New Year travel campaigns will continue on Ctrip and Baidu. Leading into summer vacation planning (April – May), major campaigns will run on Ctrip and Fliggy, and SDTA will activate an influencer marketing strategy with key opinion leaders (KOLs). Ongoing foundational digital programs will also continue with Baidu keyword search and display advertising and social media community management. SDTA will also launch its WeChat channel during Q1 2018. Through SDTA's partnership with Brand USA, the value of the FY18 China program will exceed $2.5 million, including $1 million in SDTA investment extended by at least $1.5 million Brand USA in-kind media value.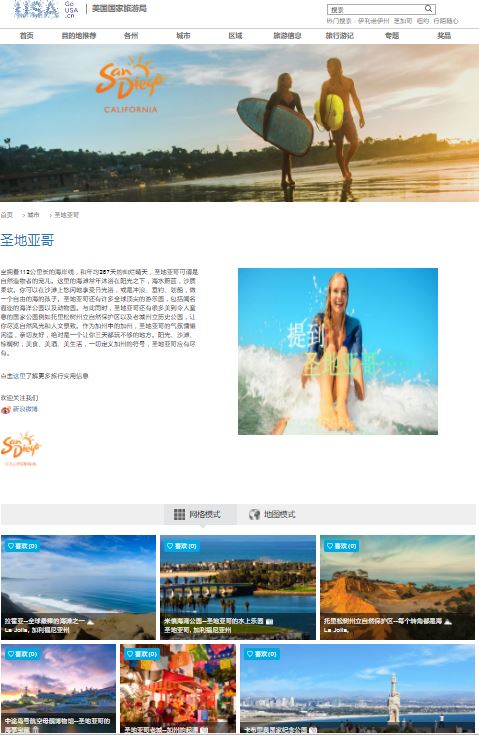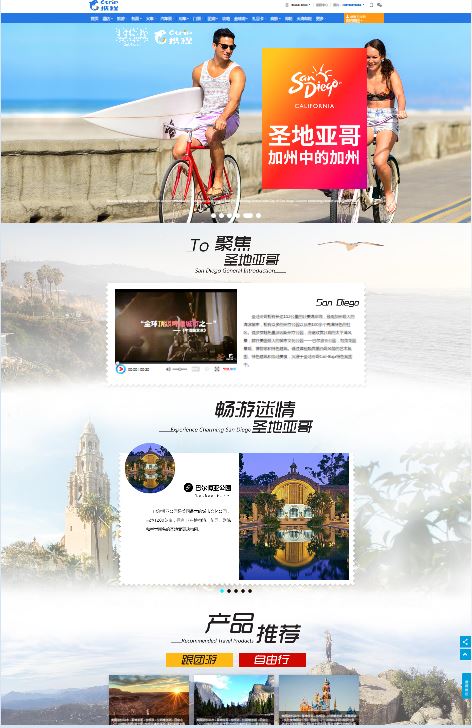 Example Ad Placements