Originally published in Smart Meetings – October 2017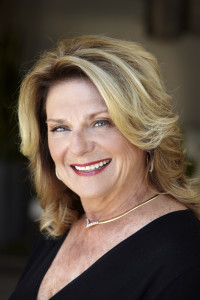 Name: Margie Sitton
Title: Senior Vice President of Sales and Services
Company: San Diego Tourism Authority
Affiliations: MPI, Destinations International sales and marketing committee
Background: Started at The Sheraton Universal in Los Angeles as a desk clerk and climbed up the ladder to director of sales and marketing. She was transferred to San Diego in 1988 to open Sheraton Grande Torrey Pines, now a Hilton in La Jolla; spent 12 years with Hilton Hotels and Starwood Hotels and Resorts; and has been with the San Diego Tourism Authority for nine years.
Guiding Philosophy: "Sales managers must have a passion for the customer, their hotel, and our destination," she says.
Testimonial:
"She is an outside-the-box-thinker." — Scott Hermes, chairman of the board, San Diego Tourism Marketing District
"I believe my job is to give my team the 'confidence' to do their job. That means great training, tools, mentoring, creativity, attitude, and setting high expectations." This is how Margie Sitton, vice president of sales and services for San Diego Tourism Authority leads her employees.
Sitton is grateful to her mentors for showing her the ropes and seeing potential in her. She didn't originally aspire to pursue a career in sales but trusted her first general manager to go this route. When she embarked on this journey, sales classes didn't yet exist, so she learned by doing.
For the past 35-plus years, she has been a sales leader who prides herself in being hands-on with meeting professionals. She was involved in creating a "site experience" program in San Diego to exceed customer expectations and convince planners that her city is the best destination to host a meeting. Sitton also launched….
Read the entire story and see the full list on SMART MEETINGS ONLINE.