curated from San Diego International Airport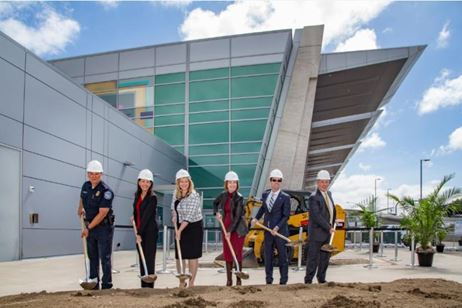 Construction of a new Federal Inspection Station (FIS) at San Diego International Airport (SAN) is underway. The facility will house Customs and Border Protection and other international passenger arrival services.
SAN welcomes nearly 300,000 arriving international passengers annually. That number will continue to grow as more overseas nonstop flights are added. Located in Terminal 2 West, the new facility will ultimately replace the current FIS in Terminal 2 East, which remains open during construction.
The new 130,000-square-foot FIS will not only help accommodate increased demand, but also improve the processing experience for passengers with reduced wait times. The facility will include a second baggage claim and more queuing space in the lower level Customs hall, as well the newest processing technologies introduced by Customs and Border Protection.
Completion is tentatively scheduled for summer 2018.