curated from San Diego Business Journal
by Lou Hirsh
New Carrier Launching Direct Flights Between Carlsbad, Las Vegas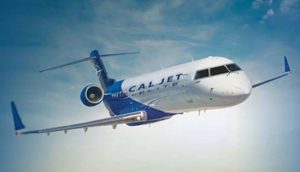 Locally based commercial carrier Cal Jet by Elite Airways plans a Sept. 28 launch of service between Carlsbad and Las Vegas.
A company statement said the twice daily, non-stop service will be offered between the county-run McClellan-Palomar Airport in Carlsbad and McCarran International Airport in Las Vegas, with more information at CalJetElite.com.
The new service is a venture between Carlsbad-based Cal Jet LLC and Elite Airways LLC of Portland, Maine. Cal Jet has contracted with Elite Airways to operate the new service on its behalf.