Lauded by locals and visitors alike as the craft beer capital of America, San Diego further cements its reputation as the ultimate beer destination by releasing a San Diego-inspired craft beer for sale to the public. The San Diego Tourism Authority (SDTA) teamed up with Bay City Brewing Co. to create "72 and Hoppy," a session IPA that reflects the hoppy beer culture and laid-back, easygoing spirit of the region. Clocking in at a light and drinkable 4.2 percent ABV, "72 and Hoppy" features Mosaic, El Dorado and Ekuanot hops, which lend bright citrus notes to the IPA style that has become a calling card for San Diego beer.
"Many visitors to the region have heard great things about San Diego's craft beer offerings, but with more than 140 breweries, it can be difficult to know where to start," said Joe Terzi, SDTA President & CEO. "Bay City Brewing Co. has created a beer that captures the spirit of San Diego in a pint glass – relaxed and refreshing, but also vibrant and full of flavor."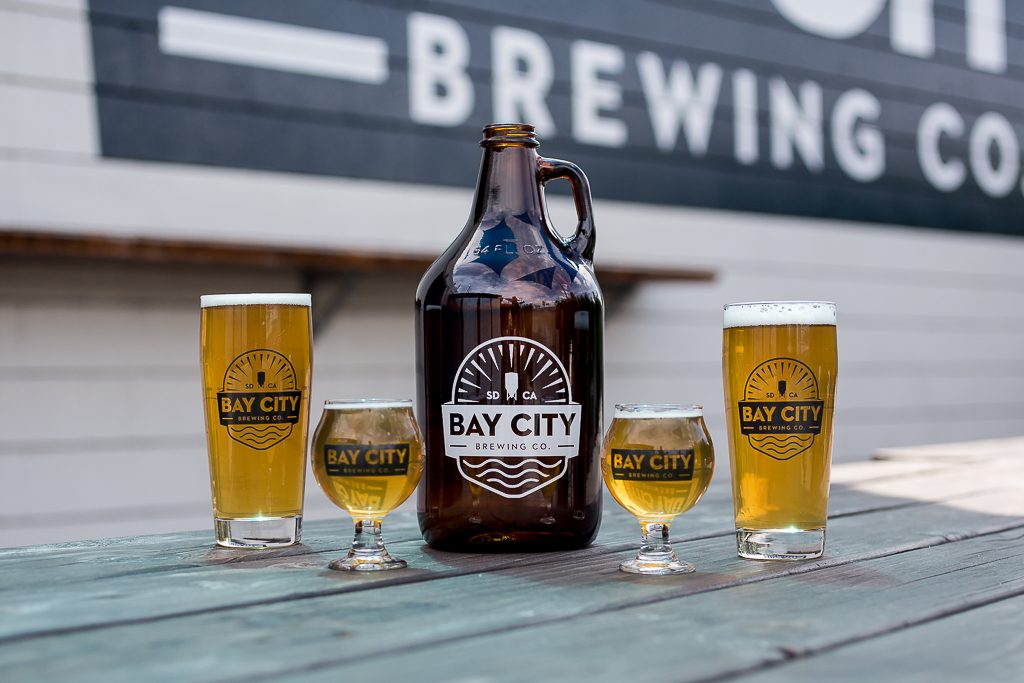 "Bay City Brewing Co. is incredibly excited to create this unique San Diego-inspired Session IPA," said Greg Anderson, Co-founder of Bay City Brewing Co. "Partnering with the SDTA is the perfect way to spread the word that craft beer is a way of life in San Diego, for both locals and visitors."
As part of an ongoing licensing partnership designed to complement SDTA's "Happiness is Calling" destination marketing campaign, Coastal Brand Management matched the SDTA with Bay City Brewing Co. for the special collaboration brew. The release of "72 and Hoppy" reflects a larger, longstanding effort by the SDTA and local brewing community to establish San Diego as the craft beer capital of America.
According to a study recently released by Cushman & Wakefield, San Diego has more operating breweries than any other region of the U.S., with 125 breweries as of 2016. In order to help visitors discover these breweries, the SDTA and the San Diego Brewers Guild recently established a joint membership program, offering small, regional brewers a cost-effective way to market themselves to national and international visitors.
"We could not be more excited about this partnership," said San Diego Brewers Guild President Jill Davidson. "Together with the SDTA, we are thrilled to share what truly makes us the Capital of Craft. It is our quality beer, supportive and vibrant communities, and the incredible stories and dynamic personalities of our member breweries that truly set us apart. We look forward to welcoming new and returning visitors and can't wait to cheers everyone with a pint on a beautiful day!"
Visitors (and locals) wishing to sample "72 and Hoppy" can find it on tap now at Bay City Brewing Co.'s tasting room, as well as a number of San Diego bars, restaurants, attractions and hotels, including Bub's @ the Ballpark, Firefly Eatery and Bar at The Dana on Mission Bay, Omni San Diego Hotel, Stone Brewing World Bistro & Gardens – Escondido, Woodstock's Pizza, Pendry Hotel, Sheraton San Diego Hotel & Marina, the Nolen, Bayside Landing, Riverwalk Golf Club, Westin Gaslamp Quarter Hotel, Hilton La Jolla Torrey Pines, Wonderland Ocean Pub and Sycuan Casino. The special release is currently available on draft only, but Bay City Brewing Co. hopes to have cans available for purchase later this summer.