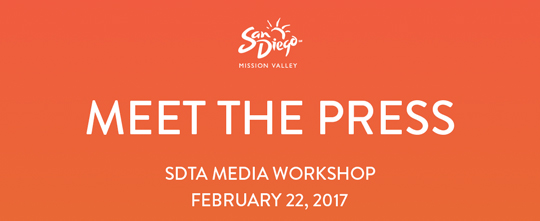 Free Social Media Workshop for SDTA Members!
Working with the media can have major benefits for your business, but it can be daunting, too. From press releases to Twitter chats, leading journalists share what you need to know to build successful relationships with San Diego's media.
Scheduled Panelists
Seth Combs, Editor in Chief, San Diego City Beat
Scott Lewis, Editor in Chief, Voice of San Diego
Lori Weisberg, Tourism and Hospitality Reporter, San Diego Union-Tribune
Moderator
Candice Eley, Director of Communications, San Diego Tourism Authority
Please share this invitation with your social media and marketing teams and RSVP below to secure your spot.