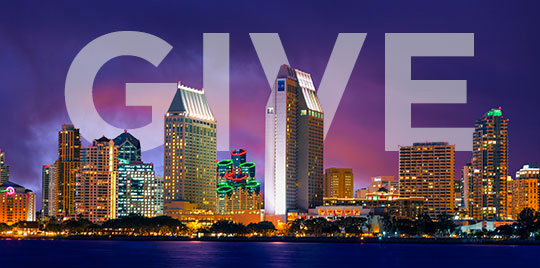 The San Diego Tourism Authority's mission is to drive visitor demand to economically benefit the San Diego region. Although we work tirelessly to achieve that goal, our team finds time to flourish beyond our organizational needs. They donate time and service to support our local community and the challenges that affect our neighbors, partners, and even those we've never met.
We celebrate San Diego's unique neighborhoods and regions and cherish how authentic our residents are in sharing their culture. A walk through downtown's eclectic urban neighborhoods offers a glimpse into our diverse and unique communities. But the recent and overwhelming number of citizens living on the streets of San Diego gives us insight into a bigger challenge.  How do we support those friends in need so they can become productive, contributing members of our community?
This holiday season, the San Diego Tourism Authority is sponsoring four families in need through our support of Alpha Project, a local non-profit charity organization.  Alpha Project strives not to manage homelessness, but rather to end it for its clients by offering jobs not handouts, respect not pity and empowerment not control. Our sponsorship provides these families more than just clothes, toys, and gift cards for daily necessities. It offers a sense of community, love, and self-worth that is more valuable than any material possession. The SDTA team donated more than $1,300 in cash and gift cards to bring some seasonal cheer to these families this year.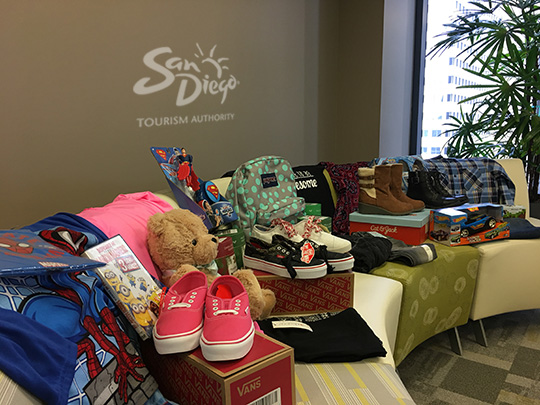 The holidays are a time for giving, but we need to be mindful of those in need all year round.  The annual San Diego Tourism Authority Golf Tournament held each spring offers tourism partners the chance to network with each other.  But it also supports the work of PATH SAN DIEGO – Connections Housing. The organization is a service and residential community designed to reduce street homelessness in the downtown neighborhoods by helping people who are living on the street move into permanent housing.  Proceeds from the golf tournament have surpassed $30,000 and directly support the mission of PATH throughout the year.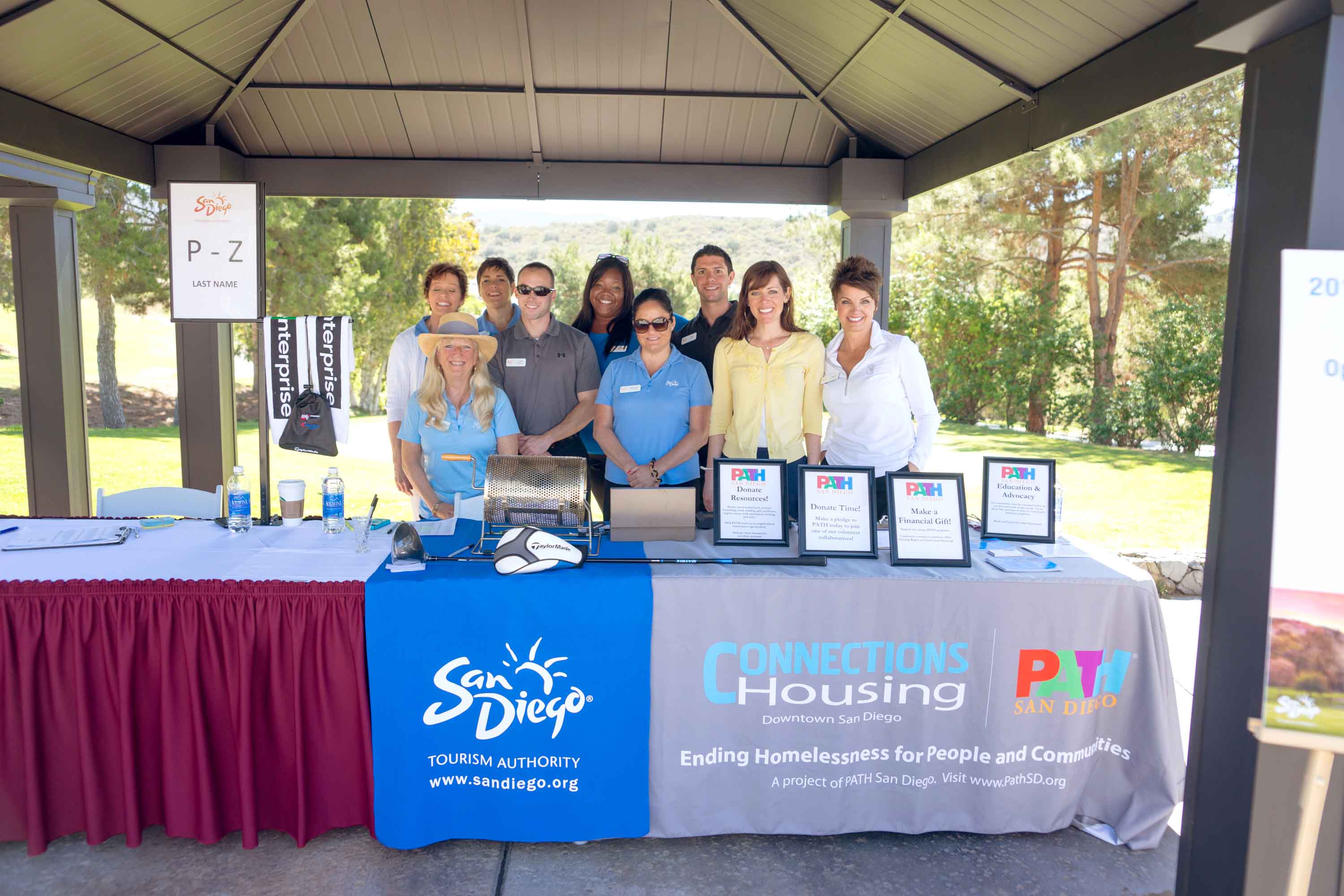 As you celebrate the holidays this year with family and friends, we hope you find time to give back to our community. Homelessness is a complex issue that affects our neighborhoods, our businesses, and visitors to the destination.  But one thing is simple – it's an issue that we need to address, now. It's an issue that we as leaders in our community can solve with foresight, resolve, and purpose. It's an issue we can solve – with your help – to ensure our destination continues to be "America's Finest City."