When an American craft brewery opens in Germany, a country with a proud brewing history, it's a big deal. When it's a San Diego-born company that dreams big and becomes the first American brewery to stake a claim in Europe, that's a really big deal. The San Diego Tourism Authority was proud to support our local brewers at the grand opening of Stone Brewing World Bistro & Gardens in Berlin.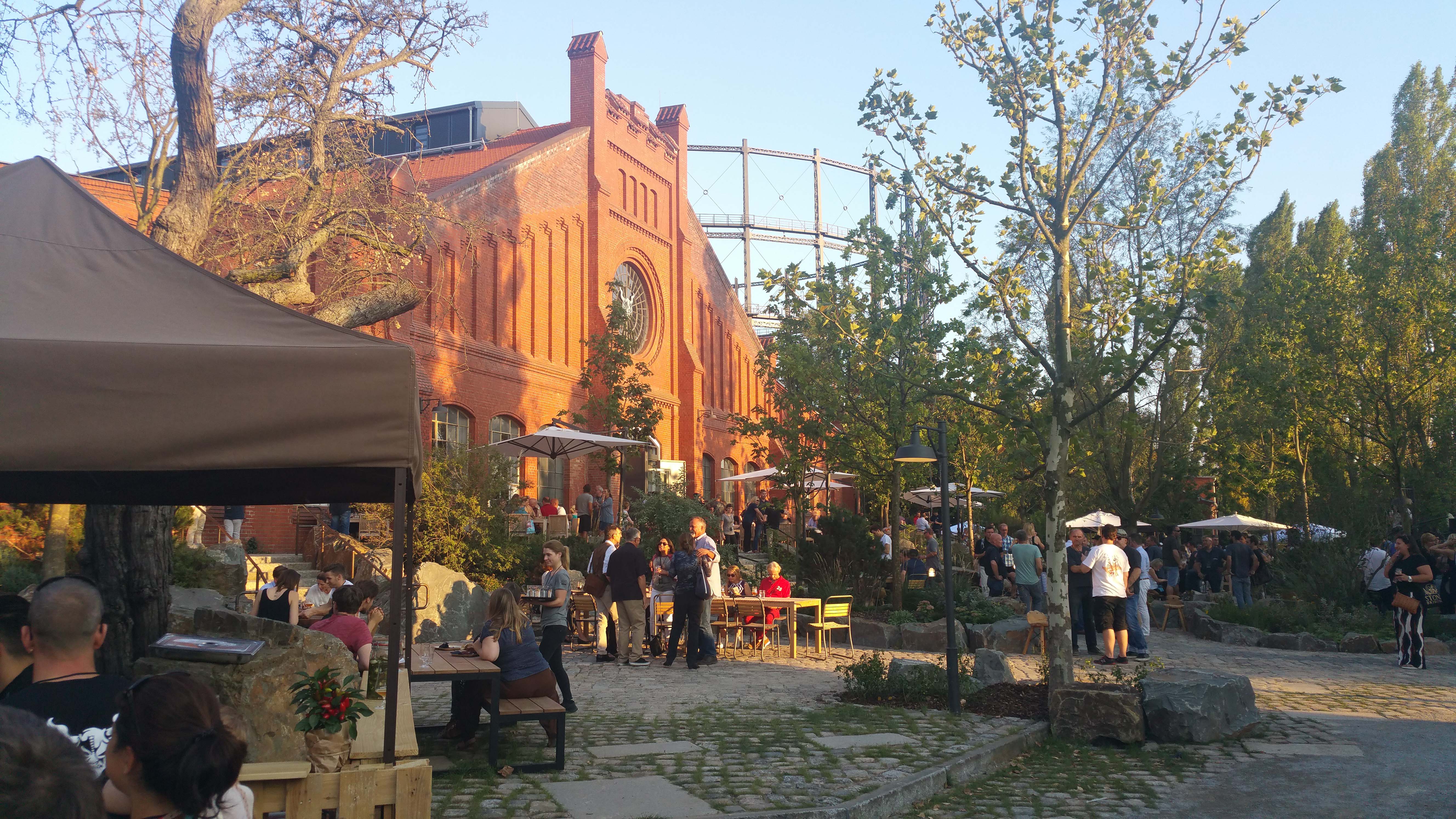 With San Diego-born beers being introduced to Berliners and a new direct Frankfurt-to-San Diego flight launching in May 2017, timing was perfect for showcasing the destination to a German audience on September 14. More than 1,000 guests from across the globe gathered for the big day in the Mariendorf neighborhood. The Tourism Authority's Director of Communications, Candice Eley, represented San Diego at the grand opening celebration. She was joined by Stefanie Ahlers and Martin Walters from MSi, the firm contracted to work on the SDTA's marketing efforts in Germany.
The SDTA invited key Berlin-based media and German-based travel trade partners to attend the opening reception as VIP guests. Invitees were treated to a behind-the-scenes tour of the brewery with Brewmaster Thomas Tyrell and spent time chatting with Stone co-founder Greg Koch. As the reception stretched into the evening, Greg acknowledged the vibrancy of San Diego's craft beer scene in front of the enormous crowd, noting the role that the San Diego community had played in launching Stone Brewing to international success.
In true Stone fashion, the craft brewery's new Berlin location is big and bold, encompassing several historic buildings and scenic gardens. The staff, outfitted in uniforms that proudly boast "North County San Diego", welcomed guests with chilled San Diego-style IPAs and authentic fish tacos. While the event offered a unique opportunity to share the flavor and lifestyle of San Diego with key leaders in Germany, Stone Berlin will continue to shine as a beacon of San Diego craft beer to audiences in Europe for years to come.
STONE BREWING GERMANY PHOTO GALLERY