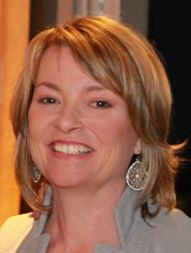 The San Diego Tourism Authority is proud to acknowledge a milestone accomplishment for Susan Bruinzeel, senior director of planning and research. Susan has been involved in the Travel and Tourism Research Association for many years, serving most recently as a board member. After successfully managing its annual meeting in Vail, Colorado last month, Susan began serving as the organization's President for a one-year term.
Susan has been an integral leader in the San Diego Tourism Authority for more than 14 years, developing research and data that informs the marketing and strategic direction of the organization, and performance of the region's tourism economy.  She also developed and realized the vision to create an open and data informed organization through the implementation of the data visualization tool, Tableau.
Susan began her career in Market Research with Amway Japan in Tokyo, where she managed market research projects that influenced product development and marketing.  Following five years in Japan, she then worked for Heineken in Amsterdam, The Netherlands, as a Corporate Market Research Manager. There, she conducted category and brand research mostly in Europe and Africa.   She has a B.S. from San Diego State University in Business Administration, Finance, and is a graduate of the Japanese Language Institute at Sophia University in Tokyo, Japan.