UPDATE July 28, 2016: British Airways has confirmed they plan to keep the larger plane (Boeing 747-400) on the San Diego route year-round (and not go back to the smaller plane at the end of the summer as originally intended). This allows us to keep an additional 70 seats per day on the London-San Diego route as well as permanently having a First Class cabin for affluent visitors.
UPDATE Nov. 3, 2015: British Airways will be updating the flight to a Boeing 747-400 (744), which increases seat capacity to San Diego to 70 new seats, beginning with the Summer 2016 schedule.
The Boeing 747-400 will be a 20% increase in seat capacity versus the aircraft currently flying between San Diego and Heathrow.  The upgrade will result in a net seat increase in all cabins of service:
SAN will gain 14 seats in First (new product for SAN)
SAN will gain 4 seats in Business
SAN will gain 12 seats in Premium Economy
SAN will gain 40 seats in Economy
---
Sept 15, 2015:
An announcement by British Airways and San Diego International Airport makes traveling to and from San Diego first class! Beginning in March 2016, the larger four-cabin Boeing 777-300 will be introduced for the London-San Diego daily flight.
The new aircraft will accommodate 297 customers — 14 in First Class, 56 in Club World Business Class, 44 in World Traveler Plus Premium Economy and 183 in standard Economy class. With this change, San Diego will see an increase in 24 seats daily from this flight.
Simon Brooks, British Airways' Senior Vice President, North America, said "We're really pleased with how our San Diego service is performing and are delighted to introduce our First cabin into the market. Our exclusive First class cabin is well known for its exceptional comfort, fine wines and a la carte dining, and of course, our quintessential British service. I know it will be very popular with our customers."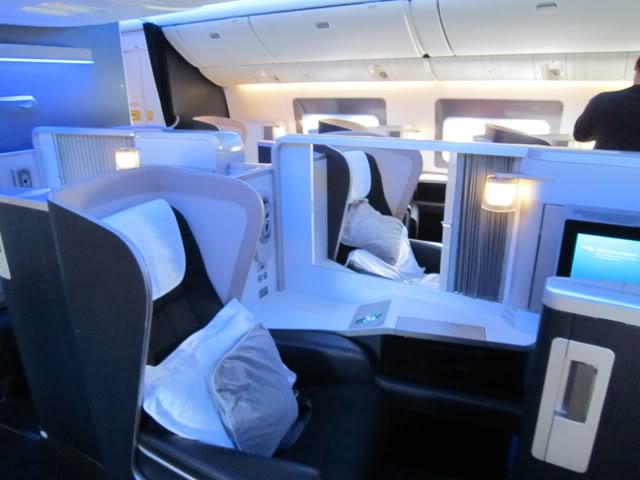 "We're thrilled that British Airways has decided to increase the aircraft size on its popular London – San Diego route," said Thella F. Bowens, President/CEO of San Diego International Airport. "The larger aircraft will now include a First class cabin in addition to the normal business, premium economy and economy cabins. This means the flight will provide the most options for both business and leisure travelers to connect in comfort."
FUN SIDE NOTE:
Did we also mention that British Airways began testing a "happiness blanket" in 2014! How appropriate for your flight to San Diego where Happiness is Calling! #fingerscrossed
Watch the Happiness Blanket being tested: