With Conan O'Brien returning to San Diego for four live shows from Comic-Con International, the SDTA welcomed Conan to San Diego in style. We gathered a few San Diego necessities – including local craft beer, some locally-made home goods, beach gear, and an entire gallon of sunscreen – into a gift basket to present to the late night host. Throw in 100 donuts (many decorated to look like Conan), and you've got the recipe for a very fun delivery.
Conan seemed to appreciate the joke, which he shared on his Instagram and Facebook page. His show's Twitter account, @teamcoco, got in on the fun as well, and retweeted @sdtaconnect.
This was a fantastic collaborative effort on behalf of the SDTA Public Relations team, Web & Interactive team, Creative Services, and SDTA Member businesses & friends!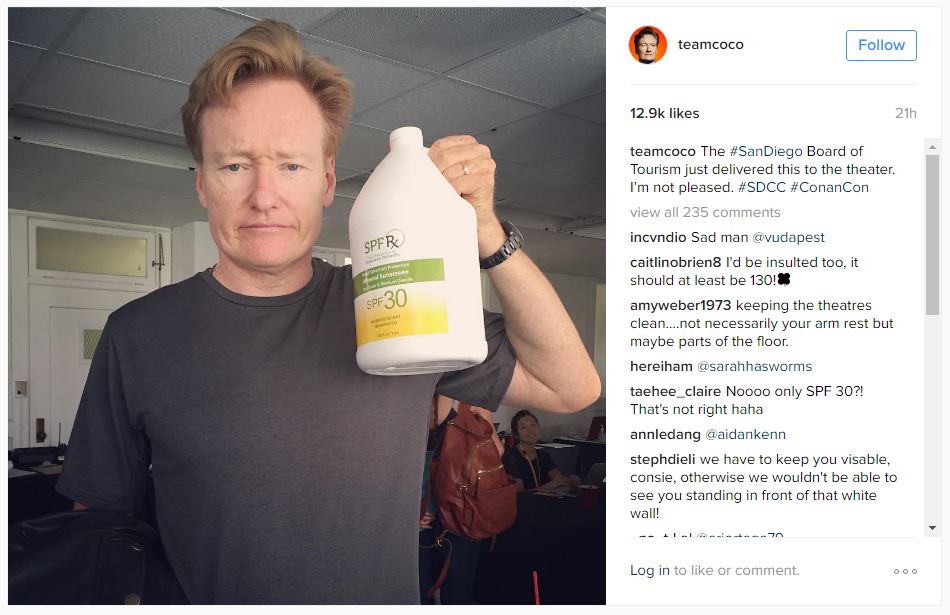 The SDTA would like to thank The Make Good and Donut Bar for providing the goodies for our welcome basket, and helping us make a memorable impression on social media!
VIEW MORE PHOTOS BELOW