A beautiful day, a gorgeous park, and two phones created a great foundation for team building success.
Every June, my company reaches the end of its fiscal year.  There are bills to submit, goals to reconcile, and plans to develop for the upcoming year.  And each year, I find myself scrambling to close out the past and start anew with a fresh outlook and team alignment.
This year, I decided to try a new approach. I scheduled a full day off-site team gathering at Balboa Park, the 1,200 acre gem at the edge of downtown San Diego.
We started off the morning at the San Diego Zoo's Otto Center conference facility.  With free parking at the Zoo, and a short walk down a garden path to the space, I already felt hopeful.  The space was perfect – quiet and secluded enough for the team to brainstorm goals for the upcoming year. By noon, we had flip charts full of good ideas and a hungry team. This made for an easy transition to the afternoon activities.
We made a short walk through the park and arrived at The Prado at Balboa Park.  Housed in one of the parks' historic buildings, with a stunning outdoor patio and delicious, accessible cuisine, this restaurant offered a comfortable respite for the team to recharge and connect.
From there, we headed over to the Veterans Museum and Memorial Center and the start of our Urban Adventure Quest.  I had heard of scavenger hunt team building exercises before, but this was my first time actually participating.  And it was everything it should have been – fun, emphasized team work, and helped people unite through a shared goal.  Plus, we were outside in the fresh air, walking around together, and we learned a bunch of cool trivia facts about Balboa Park.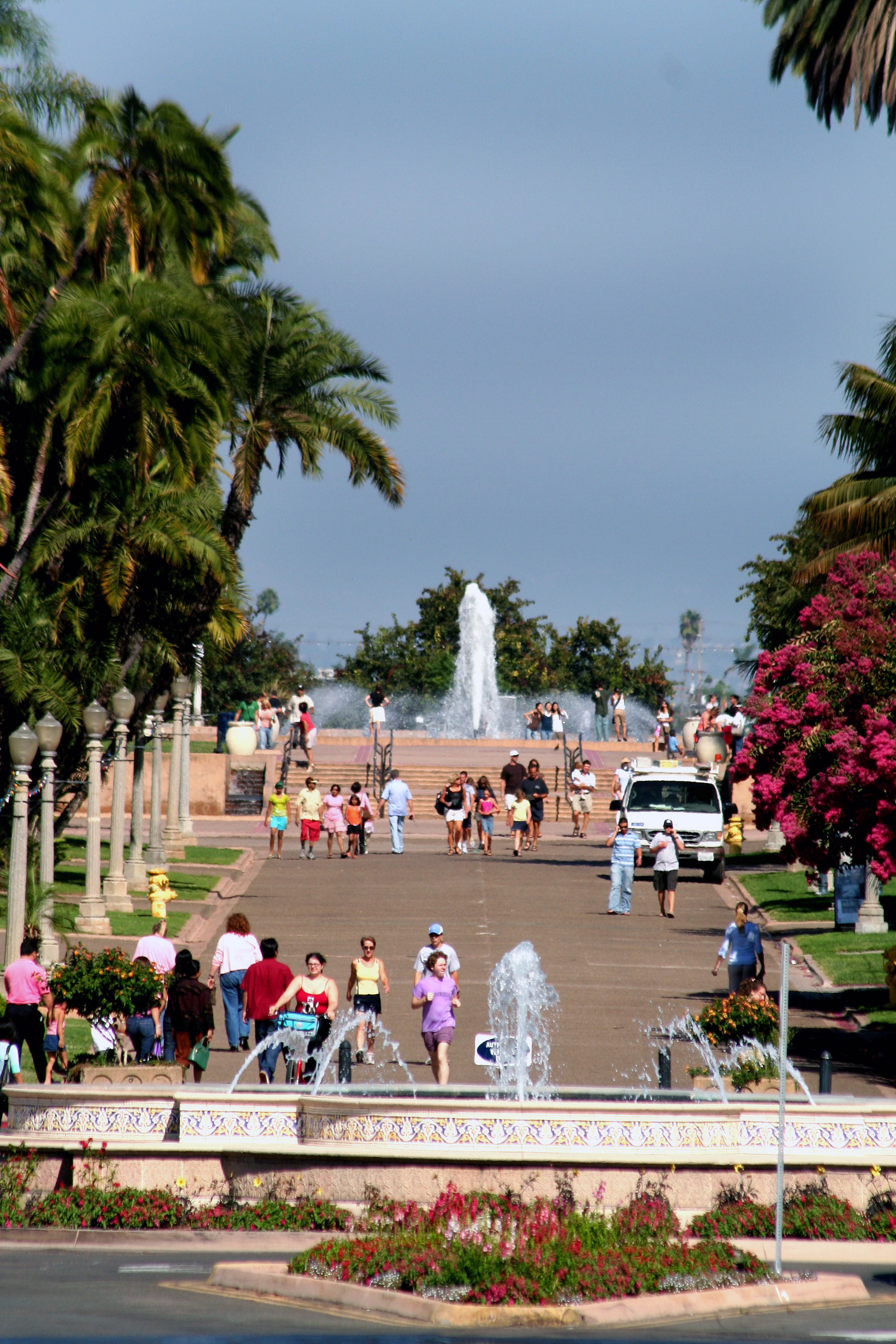 I would definitely recommend this program for any organization, local or visiting, looking to get outside the four walls with your team. To begin with, it was extremely easy to organize.  You can select the location, register, and download the program entirely online. You pick your own teams and start the "quest" whenever you're ready.  This worked perfectly for us because I didn't want the team to rush through lunch. The total time for the quest lasted about two hours.
What I wanted from this off site day with my team was to bring people together, strategize the upcoming year's goals, and reward my crew for a job well done.  The day at Balboa Park accomplished all of that and more.  My team went home aligned in our purpose and feeling connected.  Plus, we have selfies to document our fun.  Definitely, expectations were exceeded.