Thanks to Joe Terzi, President & CEO of the San Diego Tourism Authority for his leadership in positioning San Diego on the global stage as one or the most dynamic cities in America.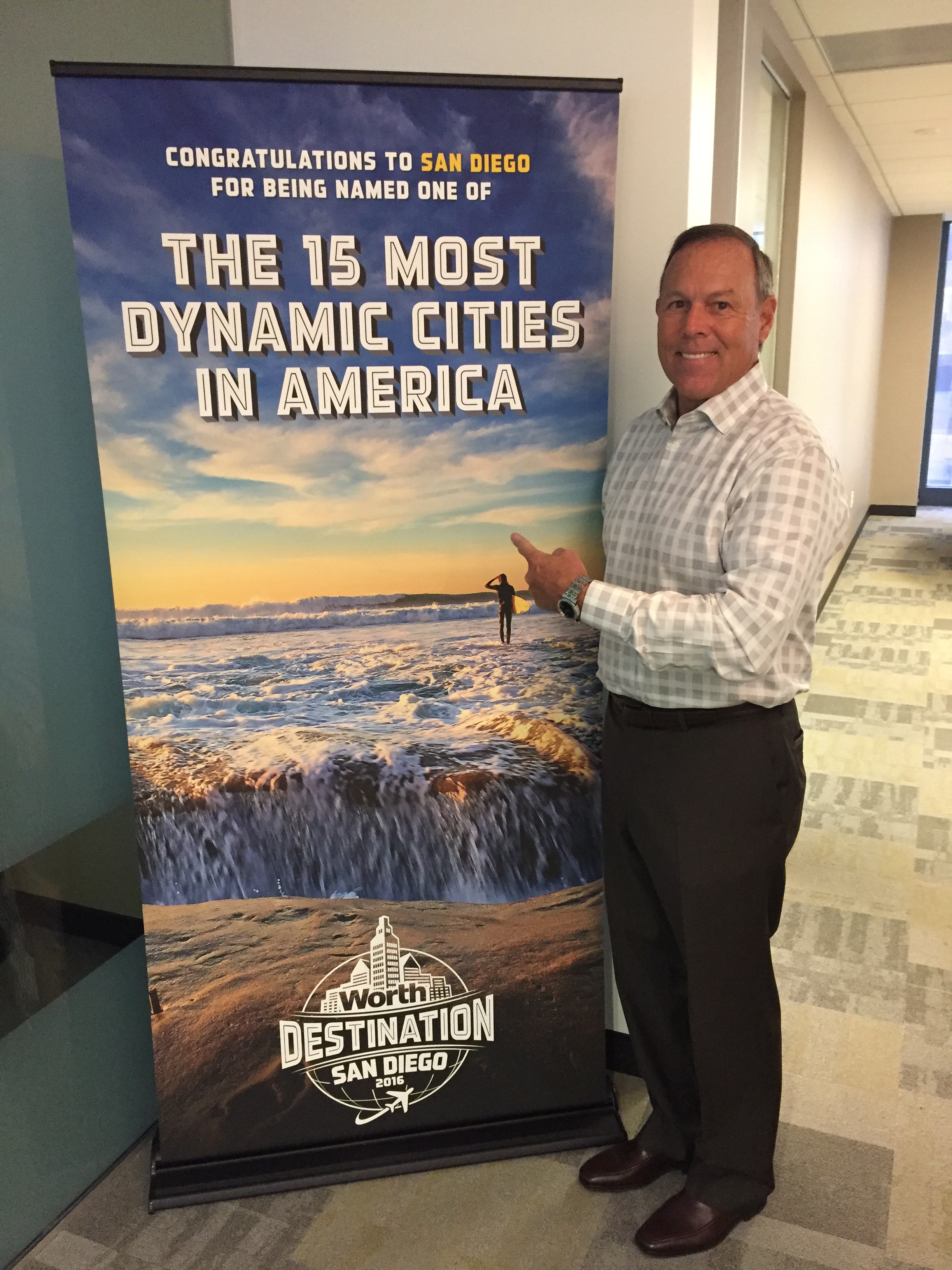 ---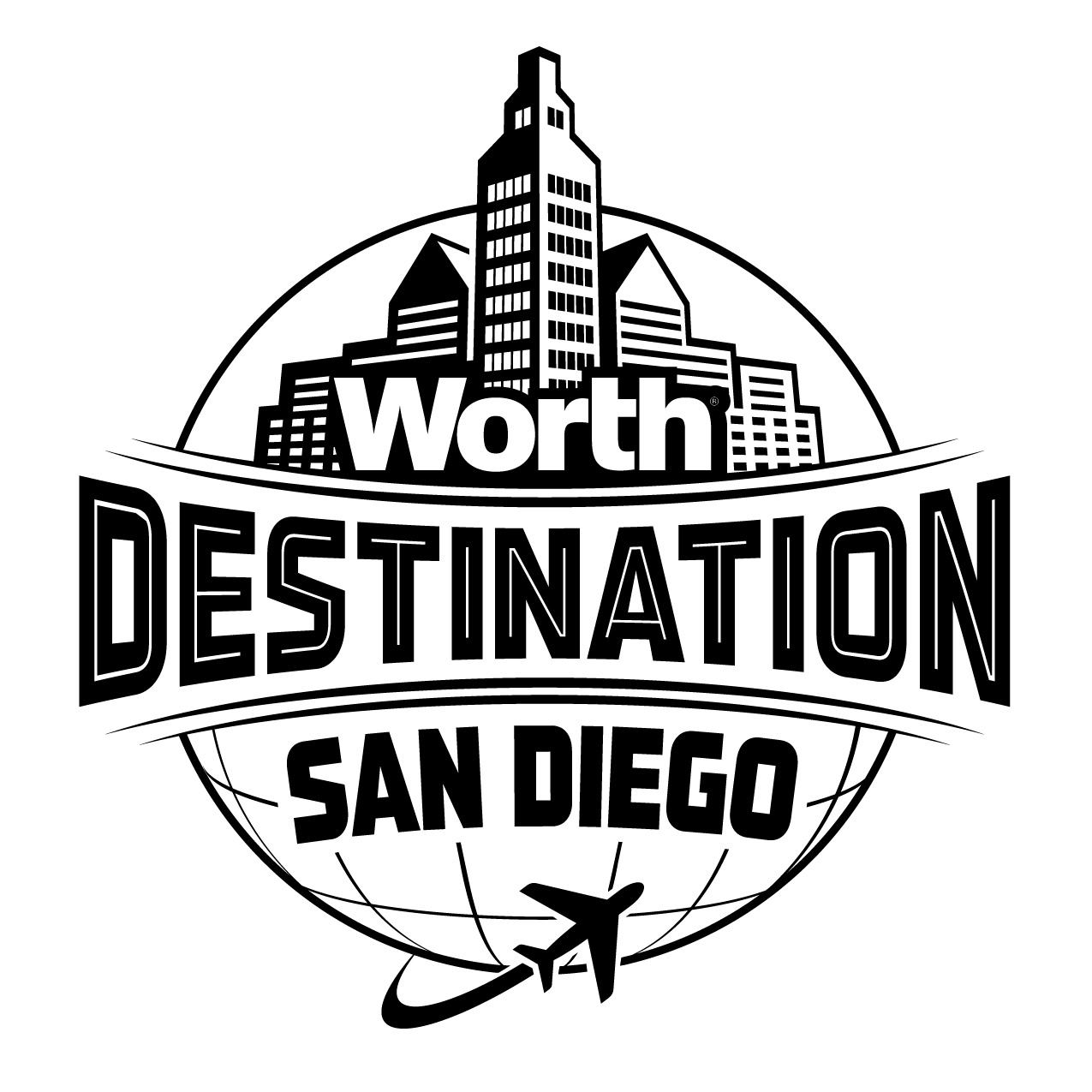 The Worth Group announced that San Diego has been named as a 2016 "Worth Destination," one of the "Most Dynamic Cities in America." Featured in the June/July issue of Worth magazine, San Diego is among 15 cities lauded for civic leadership, quality of life, business climate, sustainability, entrepreneurial community, cultural offerings and urban innovation.
After months of deliberation and research by Worth's editorial team, San Diego was chosen for its burgeoning technology and biotech ecosystems, powerful cross-border manufacturing economy, unparalleled medical infrastructure and world-class cultural institutions.
"San Diego has long been famous for its incredible natural beauty and beautiful weather," says Richard Bradley, Worth's editor in chief and chief content officer. "But thanks to its close and mutually beneficial relationship with Mexico, its status as a global hub with a particular emphasis on Asia, and its world-class scientific community, San Diego is also an economic powerhouse."
"Recognition like this from a magazine as prestigious as Worth shows that San Diego's reputation is shifting," says Joe Terzi, President and CEO of the San Diego Tourism Authority. "The city is becoming known for more than beautiful scenery. Showcasing San Diego's innovation, creativity and strong business sector is vital not only for attracting new companies and talent to the marketplace, but it is also key for attracting top conferences and business travelers, which are a critical part of the local tourism economy."
"From advancing the human genome to developing cutting-edge military technologies, San Diego is a leader in global innovation," said Mark Cafferty, president and CEO at San Diego Regional EDC. "Worth provides San diego with a powerful platform to tell our story to important audiences around the world."
Focused on entrepreneurship, wealth management, philanthropy, travel and lifestyle, the Worth media brand includes print, digital, broadcast and radio channels  as well as the bimonthly magazine Worth. The full list of Worth Destination cities will be announced on June 21. The June/July issue of the magazine featuring San Diego will be available on newsstands beginning June 28, 2016.