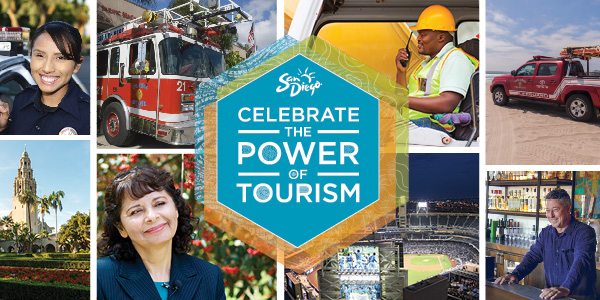 Share these tweets to promote National Travel and Tourism Week and celebrate The Power of Tourism. When creating your own tweets, be sure to use the hashtags #SanDiegoTourism and #NTTW16.  And below, be sure to thank and include sponsors of the annual meeting in your social media too!
THE POWER OF TOURISM TWEETS
Click the Twitter bird to tweet immediately…
SEAWORLD SAN DIEGO
Don't forget to tweet them and thank them for hosting the event and allowing us to play in the park for the day!
While you're sharing the love, be sure to also thank our sponsors and partners:
Click here for social-media optimized info-graphics.
For more research on the why travel matters, visit SanDiego.org/impact.
Find out more about National Travel & Tourism week at USTravel.org.
Travel '16 | National Travel and Tourism Week from U.S. Travel on Vimeo.
THANKS AGAIN TO ALL OF OUR SPONSORS!