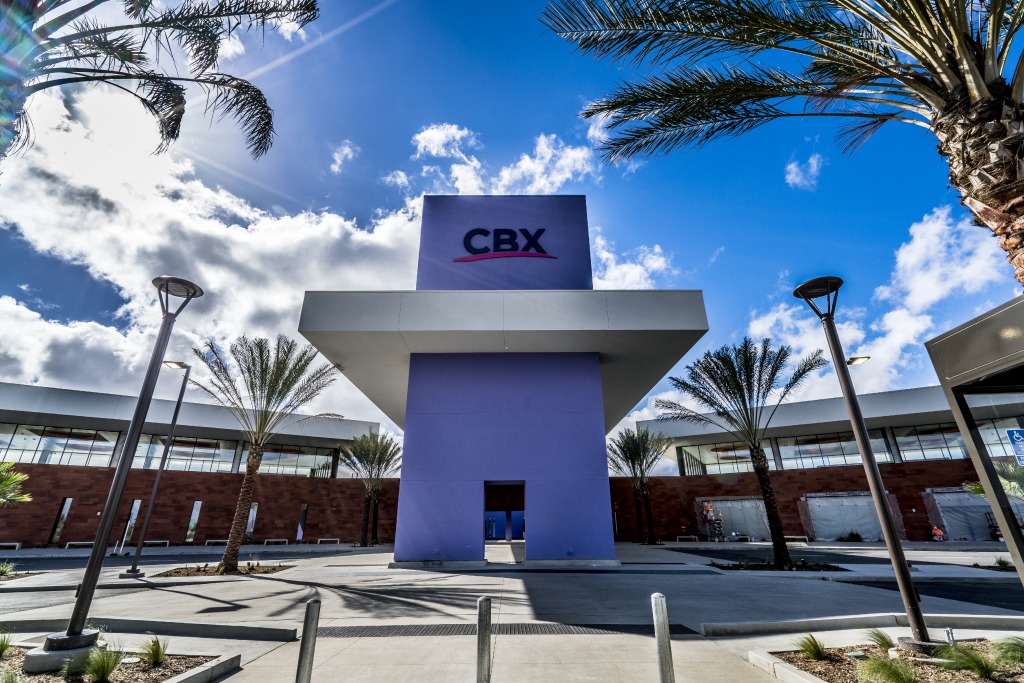 (updated April 7, 2016) The San Diego/Tijuana multi-national region is home to authentic travel opportunities with diverse cultural offerings and ideal year-round climate for outdoor activities. With the April 7, 2016 grand opening of the Cross Border Xpress CBX, visitors to San Diego can quickly and conveniently fly in and out of Tijuana, providing more opportunities for international travel. The bridge opened to travelers in mid-December 2015, but the official ribbon cutting ceremony took place in April 2016. San Diego Mayor Kevin Faulconer spoke to the crowd of reporters and dignitaries representing both San Diego and Tijuana.  San Diego Tourism Authority President & CEO Joe Terzi was also in attendance.
Cross Border Xpress CBX
Please find attached several informational documents that can help provide relevant information for your guests, visitors, and clients as they travel to and from San Diego.
---
AERIAL VIEW OF THE BRIDGE CROSSING BETWEEN U.S. & MEXICO
Entra en funciones el primer cruce fronterizo binacional Cross Border Xpress (CBX), en Tijuana, BC y San Diego,Ca. pic.twitter.com/st5zkiMpaW

— Guadalupe Acuña (@BCEjidos) December 10, 2015
.@trumpyski & @rod_caballeroa are at the inauguration of CBX Cross Border Express w/#SanDiego Mayor @Kevin_Faulconer pic.twitter.com/7tiaJTRySY — Nuffer Smith Tucker (@nstpr) April 7, 2016