San Diego is consistently on the forefront of environmentally sustainable practices – from locally grown produce to cost-saving electric programs. Hotels, restaurants, attractions, and wineries are just a few of the San Diego industries searching for the latest ways to improve efficiency and productivity, while respecting the environment. When selecting a hotel or venue for your next meeting, consider a green option to help protect the environment.
Below are a few of the latest updates from our partners in the San Diego tourism industry — in their own words — on how they are making San Diego Green Initiatives a priority at their business.
SAN DIEGO GREEN INITIATIVES
USS Midway Museum
Recycling a Historic Aircraft Carrier
The USS Midway Museum revitalized its recycling program in 2015. Recycling results: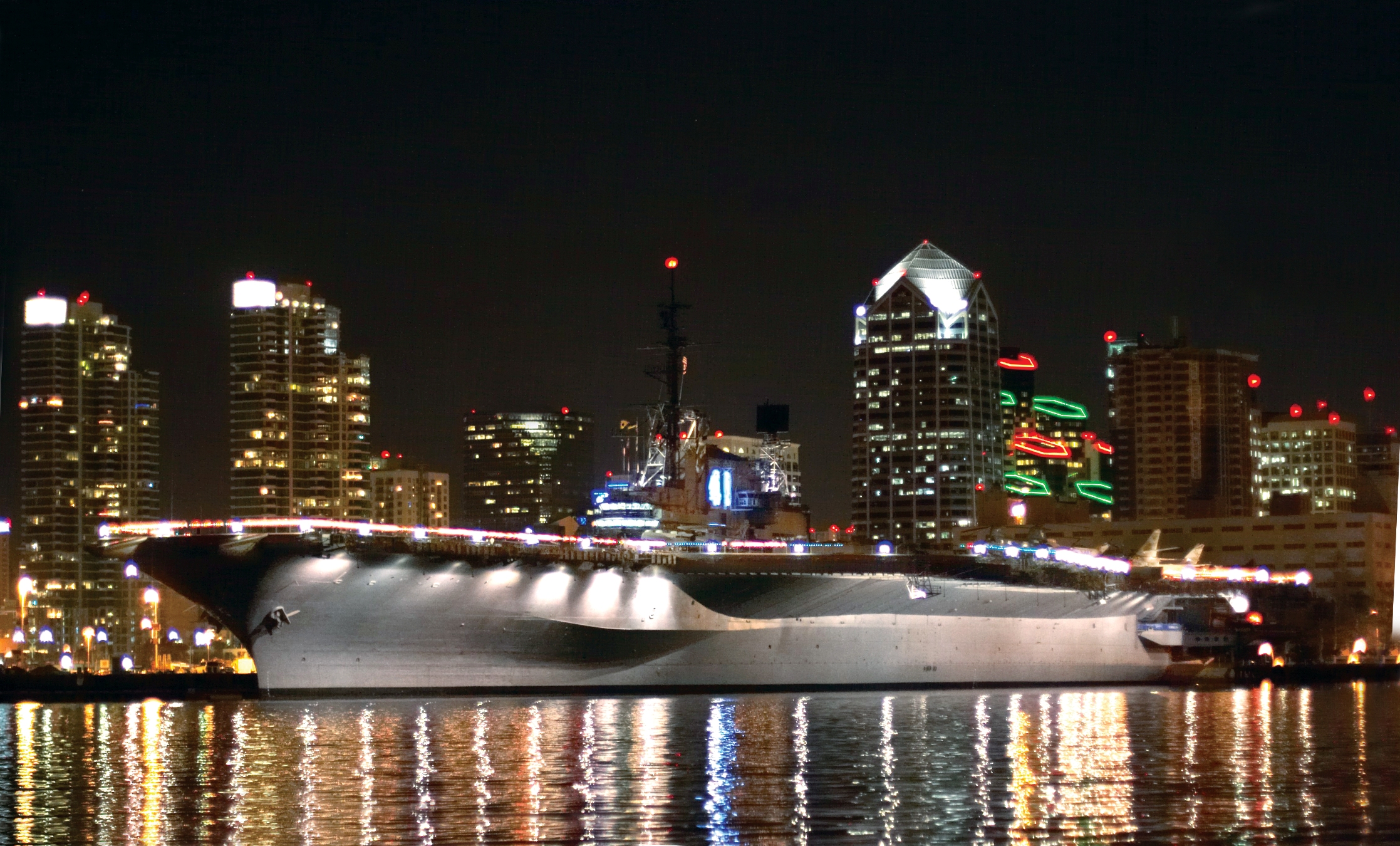 ALUMINUM CANS – 595 LBS
METALS -14,243 LBS
BRASS – 6,614 LBS
BRASS YELLOW – 3,631 LBS
CARDBOARD 49,540 LBS
CO-MINGLED -1,4243 LBS
COPPER – 9,398 LBS
GLASS – 15,979 LBS
LIGHT IRON – 76,085 LBS
PET BOTTLES – 5,994 LBS
STEEL STAINLESS – 17,800 LBS
COPPER INSULATED – 6,622 LBS
TOTAL: 211,781 LBS
In 2015, 80% of all refuse generated by 1.3 million visitors was recycled.
---
Courtyard by Marriott San Diego
Energy Makeover Saves Money, Preserves Charm of Historic Hotel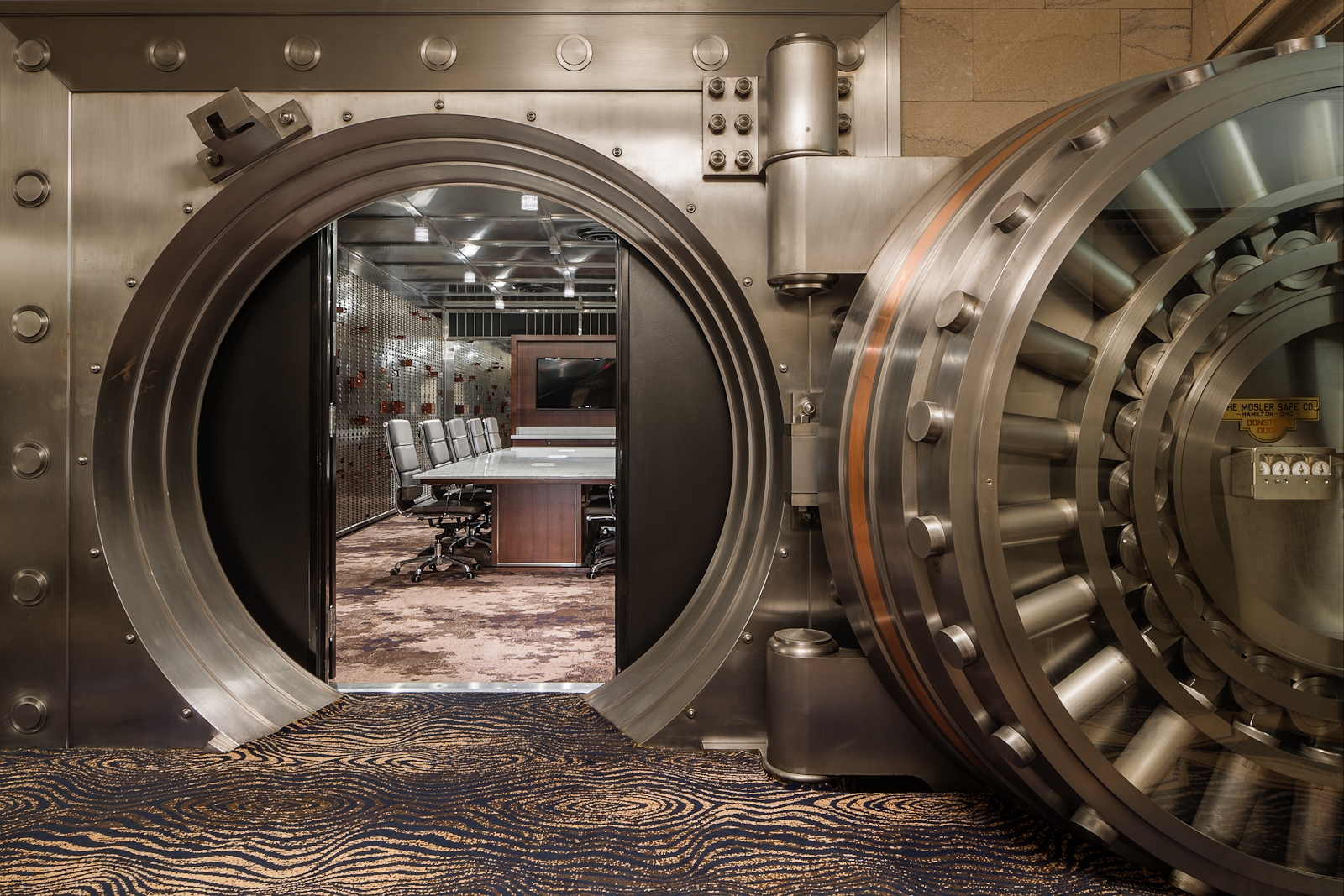 A building that began as a bank in 1928 isn't the likeliest candidate for award-winning energy performance, yet this hotel's employee run Green Team worked for years to earn the ENERGY STAR® for 2015. The U.S. Environmental Protection Agency awards ENERGY STAR certification to buildings that average 35% less energy use than comparable buildings without sacrificing comfort or quality. To top it off, employees' frequent visits to the Test Demonstration Kitchen and classes at SDG&E's Energy Innovation Center gave them learnings and insight as to how new technologies could help their business. With this knowledge they have implemented various lighting, water-heating, kitchen and laundry equipment projects earning SDG&E rebates and incentives of about $90,000.
---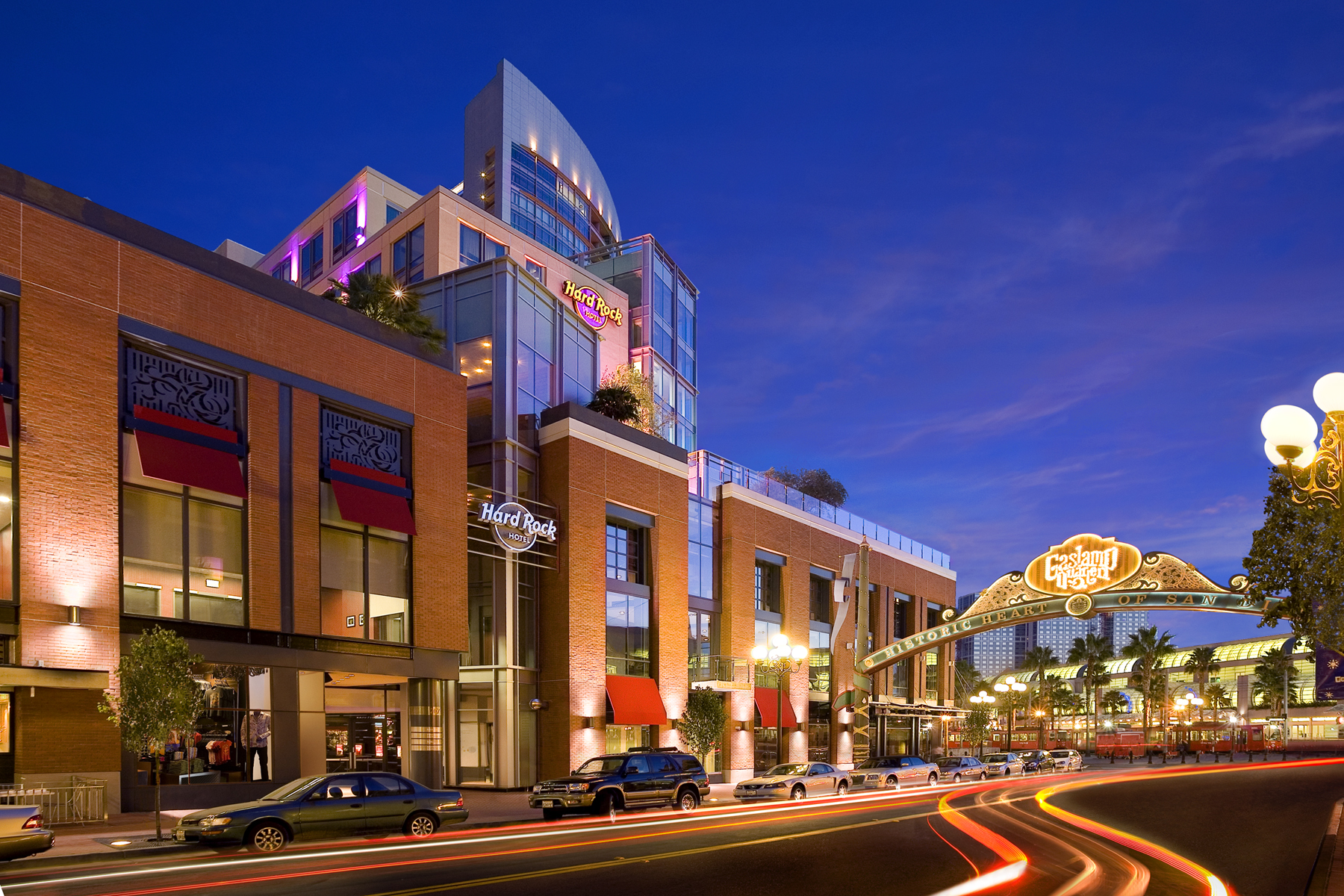 Hard Rock San Diego has implemented shower restrictors in guest rooms. Re-lamping in the parking structure, offices, guest hallways, and kitchen results in a reduction in energy used for lighting throughout the property. Hard Rock also practices electronic recycling, cardboard recycling, glass recycling, metals recycling, cooking oil recycling, and paper shredding/recycling.
---
All A/C units and lights are turned off in the Executive & Administrative offices at end of work day. Hotel has energy-efficient lighting in all indoor areas illuminated for more than 8 hours a day. Our Chef uses 95% fresh produce from local vendors and serves sustainable fish and meat including free range chicken. Replaced Garden/Wedding area with artificial turf saving water and energy. Purified Water Dispensers have been added to replace all individual bottle water usage for employees. Hotel landscape irrigation system has rain sensors that shut off automatically when it rains.
We participate in the Starwood Green Choice Program – a program gives the guest a choice to have a $5 food or beverage voucher or 500 Starwood points if they do not require service by having their rooms cleaned or towels replaced on a daily basis.
---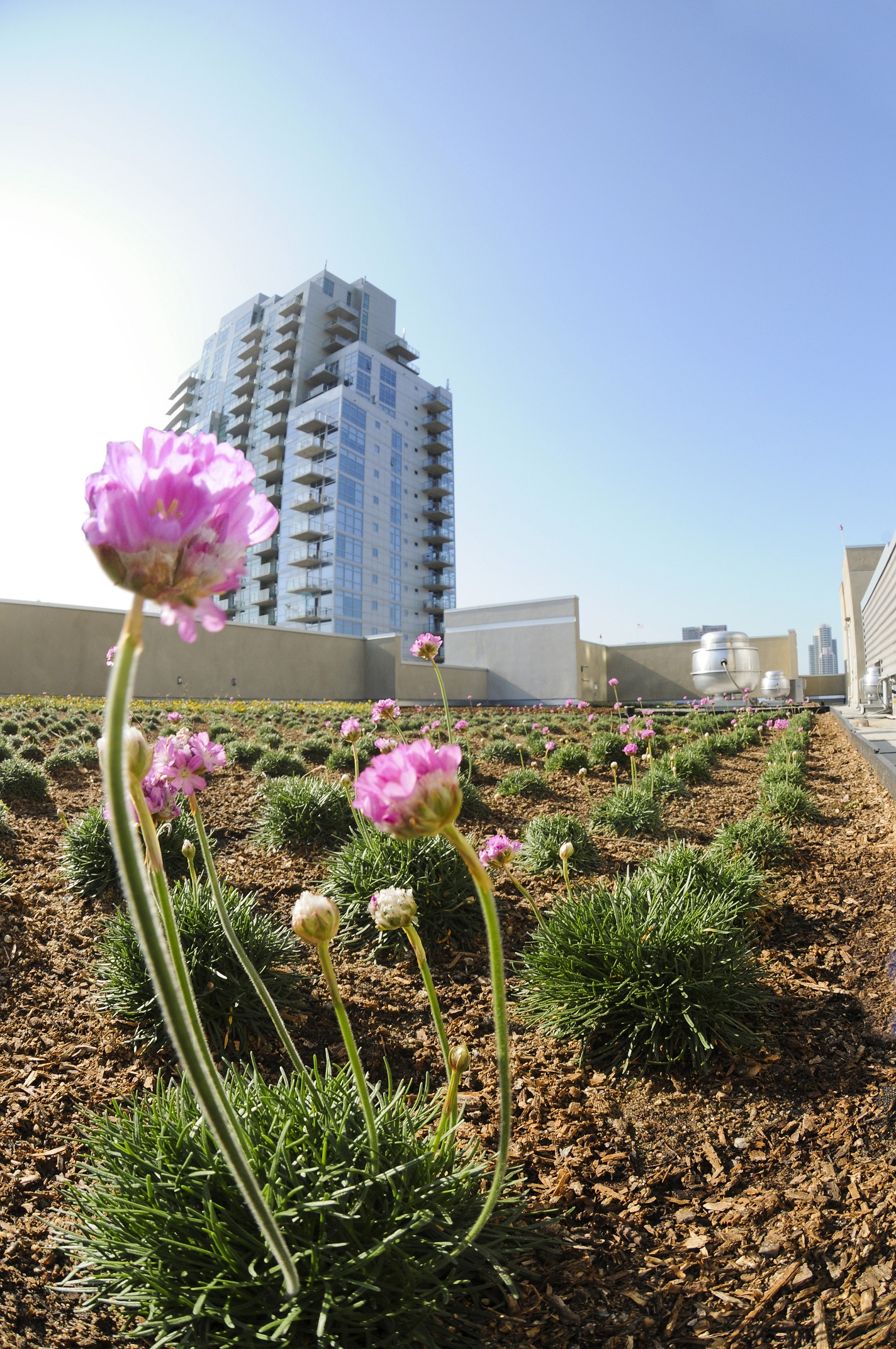 The Hotel Indigo San Diego Gaslamp Quarter hotel has been recognized for the second time in two years as a San Diego leading business for implementing waste reduction reuse, recycling and recycled product procurement programs that demonstrate success, innovation and exemplary waste reduction. The City of San Diego rewards businesses that have demonstrated that they use resources wisely contributing to greater efficiency to help make a difference in the quality of the city's environment today and in the future.
---
We have completed a year at over 70% diversion with our waste, recycling and separating food waste for compost. All rooms and meeting space are now complete with LED lighting. Lastly we've converted two previous lawn areas with drought resistant landscape. At the Catamaran we have just begun!
---
The Sheraton San Diego Hotel & Marina is committed to the environment and has recycled over 800 tons of food waste, cardboard, paper, plastics, bottles, etc to achieve a 85% diversion rate. We have a Sustainability Council that meets quarterly to discuss goals and achievements and they keep us on track. Energy usage has been reduced by 21% and water consumption and gone down by 39% since 2011.
---
The operations staff at the San Diego Convention Center is constantly making improvements to the facility, and there are some standout projects happening in the building this year. The first of these is our steady conversion to LED lights. Instead of modifying the building's mounting systems to accept off-the-shelf fixtures, we are working with a manufacturer directly to replace 10,282 existing fixtures with new LED fixtures and lamps. When completed, the manufacturer estimates this conversion to LEDs will reduce the convention center's lighting consumption by an estimated 4,461,058 kilowatt hours, which translates to approximately $848,654 saved annually on the Corporation's utility bills. Also, check out the Green Meetings Flyer for more details on green initiatives.
.
---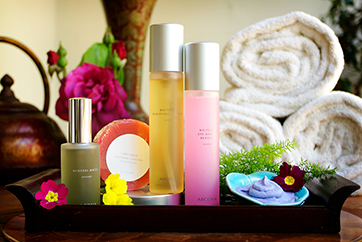 Estancia La Jolla Hotel & Spa has recently partnered with Clean The World to reduce the waste created by partially-used guestroom toiletries, opting to instead send them to people in need around the world. In the three short months the program has been in place, over 2000 bars of soap and 620 shower product bottles – 936 pounds of waste – have been diverted from landfills to the non-profit.
---
We started composting our leftover food from our regular trash bins approximately one year ago and have saved almost $4,000. The staff has been trained to separate the food from normal trash and we then put it into a special bin supplied by our Waste Management Company. By doing so, it lessens the weight for the normal trash and the results are fewer fees for disposing the trash. We also have a full recycling program throughout all areas of the hotel. We are also a Green Leader with Trip Advisor.
---
To address environmental challenges through innovative conservation initiatives including water conservation we offer the Your Choice initiative. Pass on housekeeping service for the day(s) you want, up to three consecutive days and EARN 500 Marriott Rewards Points per day.
---

Paradise Point is a unique place where hotel and the great outdoors intertwine, so it's only natural that we're committed to lessening our impact on the environment:
Official partner of Surfrider Foundation San Diego Chapter for protection of waterways and beaches
Named "Recycler of the Year" by the City of San Diego for participation in Commercial Food Scrap Composting Program and waste diversion rates
Redirected over 1,020 tons of landfill waste to recycling or composting in 2015, resulting in a 75% diversion rate
Replaced 50,000+ square feet of turf with drought-tolerant plants, helping save one million gallon of water annually
---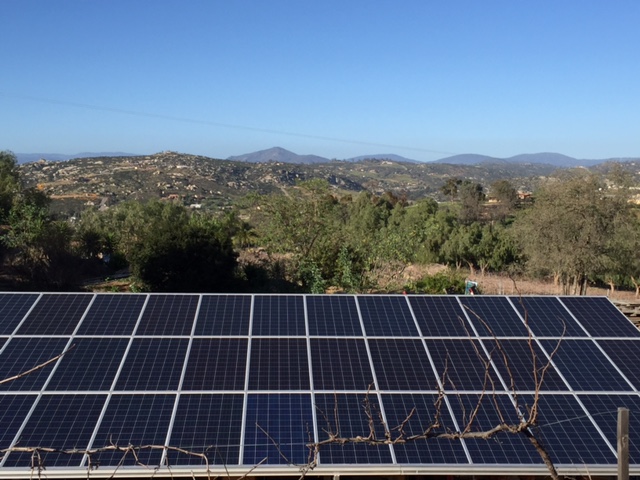 Fine wine is our passion and we want to share our passion with you. Since 1998, each year we anticipate the grapes that Mother Nature provides. As a winemaking family we embrace the intimate relationship between the land, the grapes and the production process. We invite our guest to the Ramona Valley to see our 48 solar panels which reduce our carbon footprint – as well as creating a green space and wildlife habitat.
---
Ramona Ranch Winery
National Wildlife Federation Certification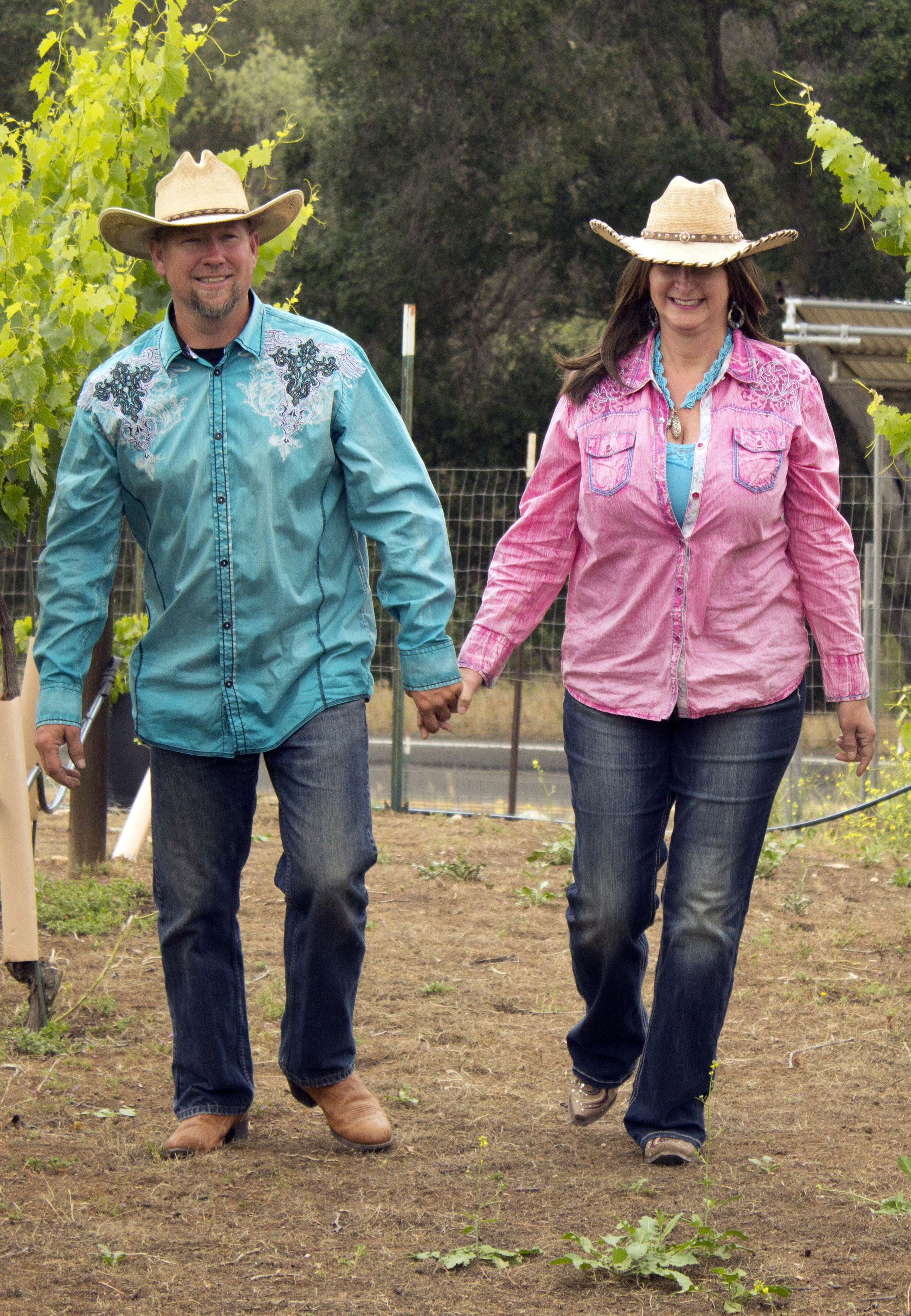 Sustainability and honoring our land is important to us. Planting insect, bird and butterfly zones while installing owl boxes makes our winery more inviting to wildlife and helps us to be greener while saving time in the long run to enjoy time outside. Native, drought tolerant plants thrive and attract beneficial wildlife while drip irrigation, composting, and hand management of our vineyards results in a balanced crop load and superior wines.