Below are some of the sales & marketing highlights from various departments during the month of November 2015.
SALES & MARKETING HIGHLIGHTS
CONSUMER MARKETING
Special events in November focused on Beer Week, the San Diego Bay Food & Wine Festival, Bing Crosby Racing Season and Holidays.
Web traffic for November included 365,574 user sessions between the desktop and mobile websites. We posted a total of 100 Tweets, 75 Facebook posts, 24 Google+ Posts and 20 Instagram posts through our social channels; 8 blogs, and distributed 5 consumer emails.
Most Engaged Facebook Post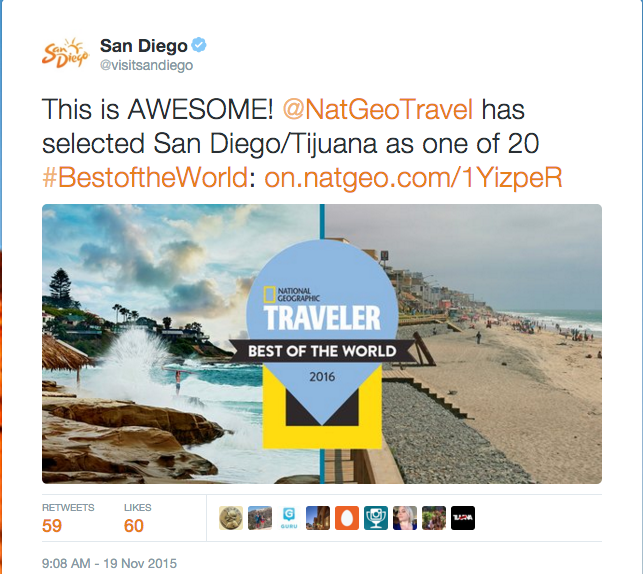 Most Engaged Instagram Post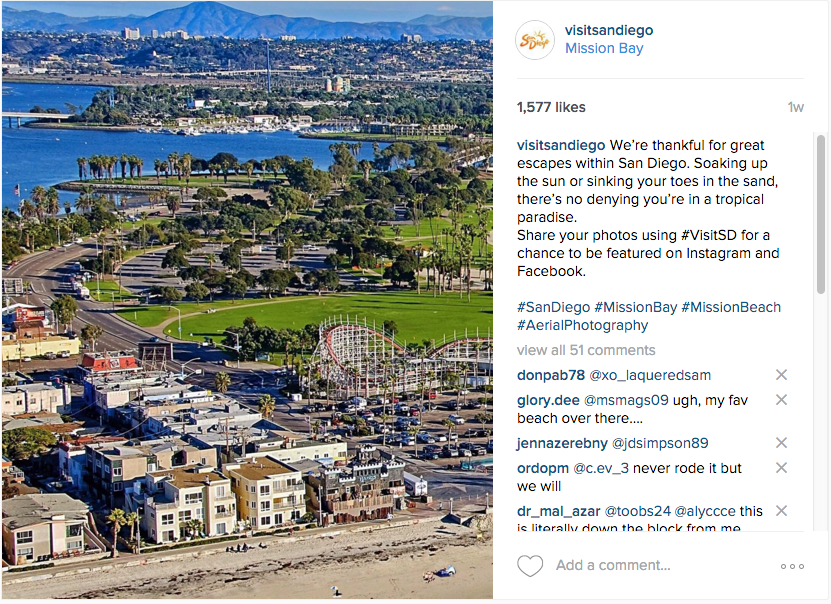 Sub Region Marketing
In November, we ran Luxury and Value pay-per-click on Google generating 23,005 impressions and 863 clicks for a total spend of $3,478.33. Overall traffic to the Luxury and Value pages on sandiego.org was 1,252 visitors. The social media team, in partnership with Casual Fridays, shared 14 pieces of User Generated Content on Facebook & Instagram, and published a series of posts in the La Jolla Playground series through Facebook, Google+, Twitter and Instagram.
Sweepstakes
In November, in coordination with our social media partner Casual Fridays, we ran the Fast Track to San Diego Sweepstakes promoting the North County Coastal Region. The sweepstakes garnered a total of 13,155 entries and 9,979 engagements for a total reach of 2,315,577.
Most Engaged Sub-Region Content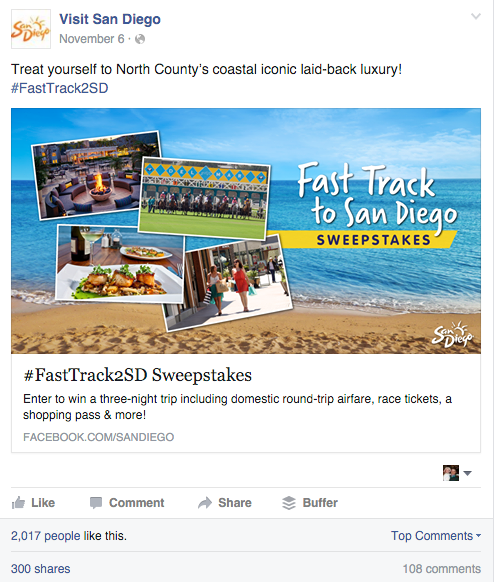 B2B DIGITAL MARKETING
EMAIL: The November B2B Postcard was delivered to approximately 6,483 meeting planners and highlighted activities in San Diego that a family can enjoy while a parent is attending a conference. The open rate for the B2B Postcard was 15.3%, which represents over 783 unique meeting planners.
LINKEDIN: There were six B2B LinkedIn posts reaching our professional audience. Posts included articles on new air flights into San Diego, new hotel openings, destination awards, and an announcement of the World Beach Games coming to San Diego. LinkedIn grew by 2 % from last month to 4,469 followers.
Where We Stand
LinkedIn followers compared to similar companies: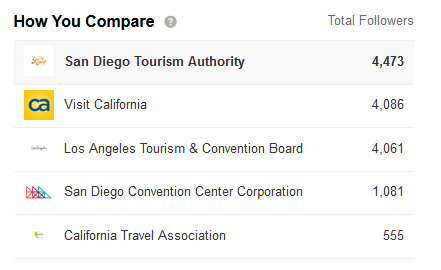 TWITTER: @SDTAConnect Twitter base grew by 3.9% from last month to 2,129 followers. There were 57 tweets during the month.
This month, the tweet with the most exposure (7,149 impressions) was a photo gallery of images from the rooftop opening of the Nolen high atop the new Courtyard Hotel. This was also the tweet with the most engagement (52).
https://twitter.com/sdtaconnect/status/664965433938743296/photo/1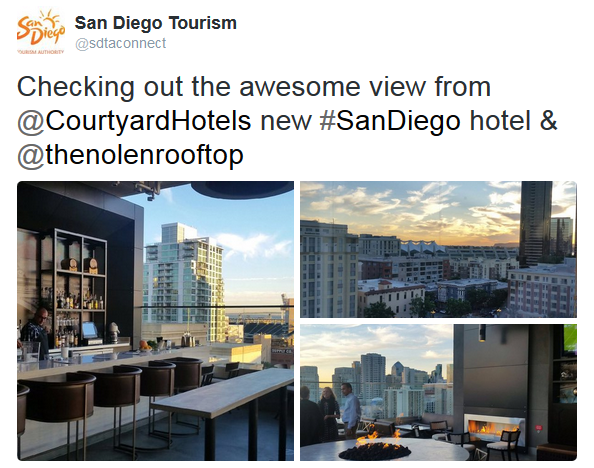 ADVERTISING
LEISURE ADVERTISING
SDTA continued its fall brand advertising campaign in November. Brand print ads included Travel & Leisure, Departures, Bon Appetit, Outside and Runner's World. A brand advertorial ran in Bon Appetit. Western region digital video continued to run with ABC, USA Today, FOX, and Hulu. Digital display ran on About.com, USA Today, Collective, Sojern, Specific Media, TripAdvisor and Yahoo. Native campaigns ran with Buzzfeed and USA Today. Paid social promotion of Mr. Positivity ran on Facebook, Twitter and YouTube in November as well. Brand advertising spend for November totaled $591,087 and delivered 58,734,532 impressions.
SUB-REGION AFFLUENT AND VALUE ADVERTISING
The Sub-Region Affluent and Value print campaign continued in November with print ads in Golf Digest, Real Simple and Coastal Living, advertorials in Golf Digest and Coastal Living, and on Facebook supporting the North Coastal Sweeps. Total Sub-region spend for October totaled $104,165 and delivered 4,039,523 impressions.
INTERNATIONAL ADVERTISING
In November, San Diego Tourism Authority continued its international brand campaign in Canada with TV spots running on national cable with top networks for our target audience; digital video ran on CTV and BrightRoll; digital display units ran on Sojern, Yahoo, and TripAdvisor; a social media campaign with video ads on Facebook; and SEM through Google. Total spend for the month of November was $373,971.89 including a BUSA net contribution of $34,707.59. Total impressions were 52,558,476.
MEMBERSHIP
Brian Hilemon has been working with Market Staging Inc. (MSI) to explore a destination healthcare program to promote San Diego as a healthcare destination. A key element of a potential program is thorough collaboration with San Diego's healthcare leaders.
Brian and MSI held initial meetings with Sharp, UC San Diego Health, and Children's Hospital to introduce the concept and gauge interest from the healthcare community.
The Ad Sales team booked over $50,000 in new business, and sandiego.org continues to run at full capacity from an advertising perspective.
We're happy to welcome these new members in the month of November.
Coastal Tours of San Diego
iFLY San Diego
Jaunt
Oceanside Adventures
Pendry San Diego
Positive Adventures
Residence Inn by Marriott San Diego Downtown Bayfront
Springhill Suites by Marriott San Diego Downtown Bayfront
SpringHill Suites Mission Valley
The McClellan Law Firm
Vindemia Vineyards & Winery
Wine and Canvas San Diego
HOTEL SALES
The Hotel Meetings Sales Team converted 68 bookings, generating 36,635 Room Nights in the month of October.
CITYWIDE SALES
FY16 – November:
Definite bookings: 1
Attendance:1,500
Total Room Nights: 2,390

Fiscal Year 16-To-Date: 203,019

PUBLIC RELATIONS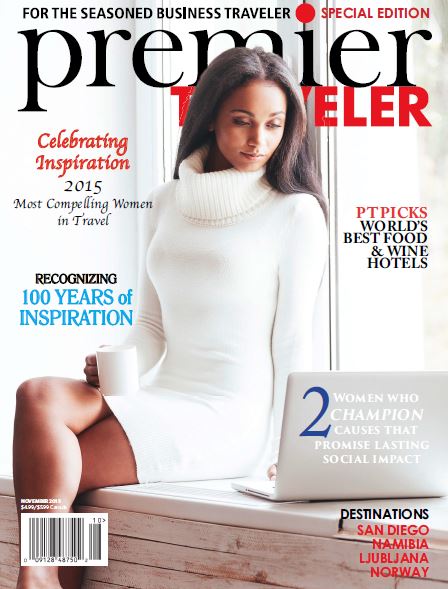 Domestic PR traveled to Texas to hold desk-side meetings with 15 key media outlets including American Way, Dallas Voice, Cowboys & Indians, Dallas Morning News and more.
International PR traveled to Mexico City to hold desk-side meetings with 21 key media outlets including Architectural Digest, Travel & Leisure, Life & Style Mexico, Vanity Fair and more.
In partnership with Visit California and Bravo's Top Chef TV show, Domestic PR hosted four travel writers on a culinary tour of San Diego. Domestic PR also hosted individual trips from Buzzfeed, the Atlanta Journal-Constitution, the Antelope Valley Press and more.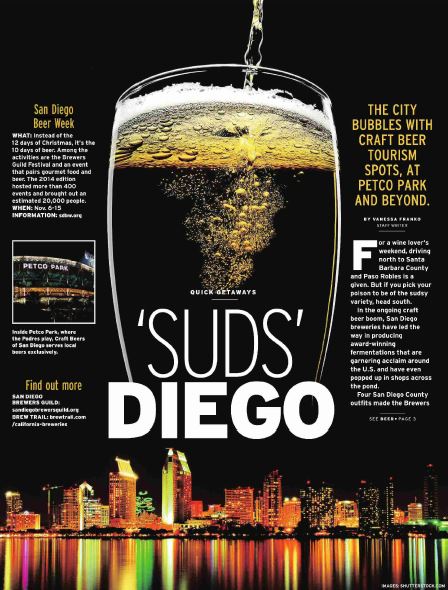 International PR hosted an Australian media group for four-nights. The itinerary highlighted the region's unique neighborhoods, scenic coastline and outdoor recreation, craft beer, dining and nightlife and included a day trip to Tijuana. Media in attendance included Woman's Day magazine, Cleo magazine, News Corp newspaper group and AWOL.com.au, a partnership between Qantas and Sound Alliance designed to inspire young Australians to travel the world.
Key domestic coverage generated included Meetings Today, Time Out, Houston Family Magazine, Los Angeles Times and more. Key international coverage generated included National Geographic Traveler (Mexico), Food & Travel (Mexico), World Tourism China, Der Standard (Germany), Manchester Evening News and more.
Press Clipping Total Value: $2,589,856
Impressions: 1,803,203,059
International subtotals
Press Clipping Value: $ 1,172,562
Impressions: 1,744,066,881
TRAVEL TRADE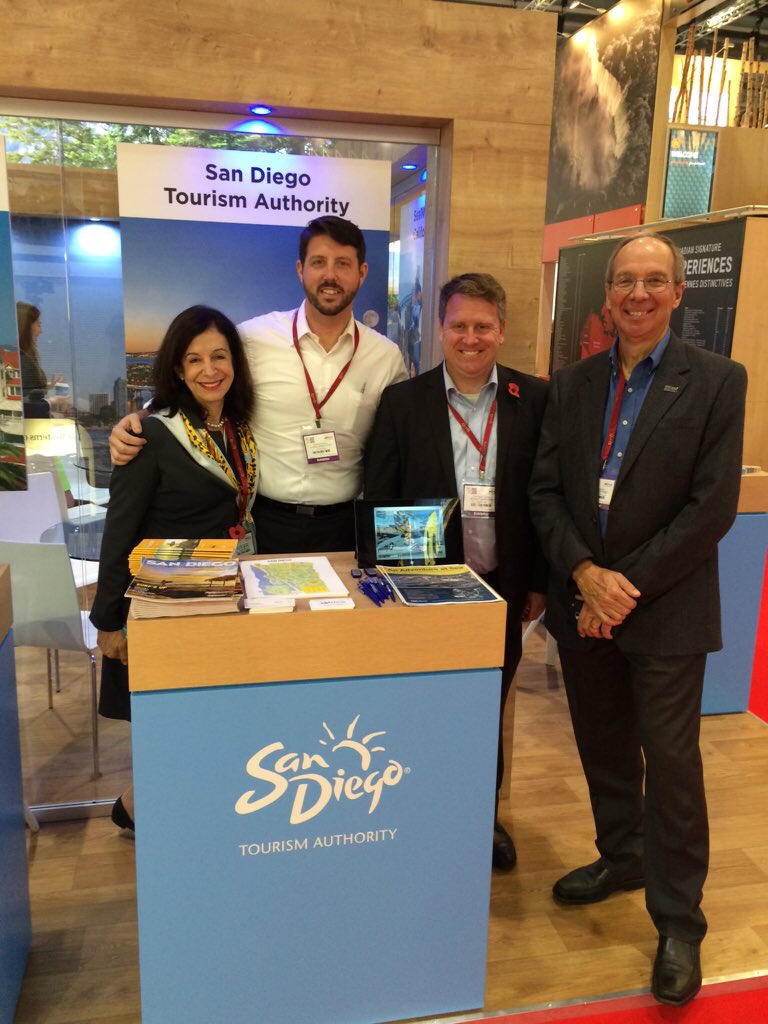 Benjamin Eastman, Director of Travel Trade, attended the World Travel Market (WTM) trade show in London in early November as part of the Visit California booth. Prior to the show the VCA delegates held a Client Event with nearly 100 top Travel Trade and Media members attending. During the trade show, Benjamin met one-on-one with over 25 different Trade and Media partners to develop and solidify relationships in this important international market.
After the WTM tradeshow, Benjamin Eastman traveled to Germany for additional trade activities. Benjamin joined several other California destinations to do trainings at the offices of CANUSA, America Unlimited and TUI Germany. In addition to these trainings Benjamin also participated in the CRD Consumer Show – where the VCA booth saw over 1,000 consumers stop off and San Diego hosted a San Diego craft beer tasting. Benjamin also joined the DER Tours Travel Agent trade show during that weekend where he joined the VCA booth and was able to interact with nearly 1,500 travel agents.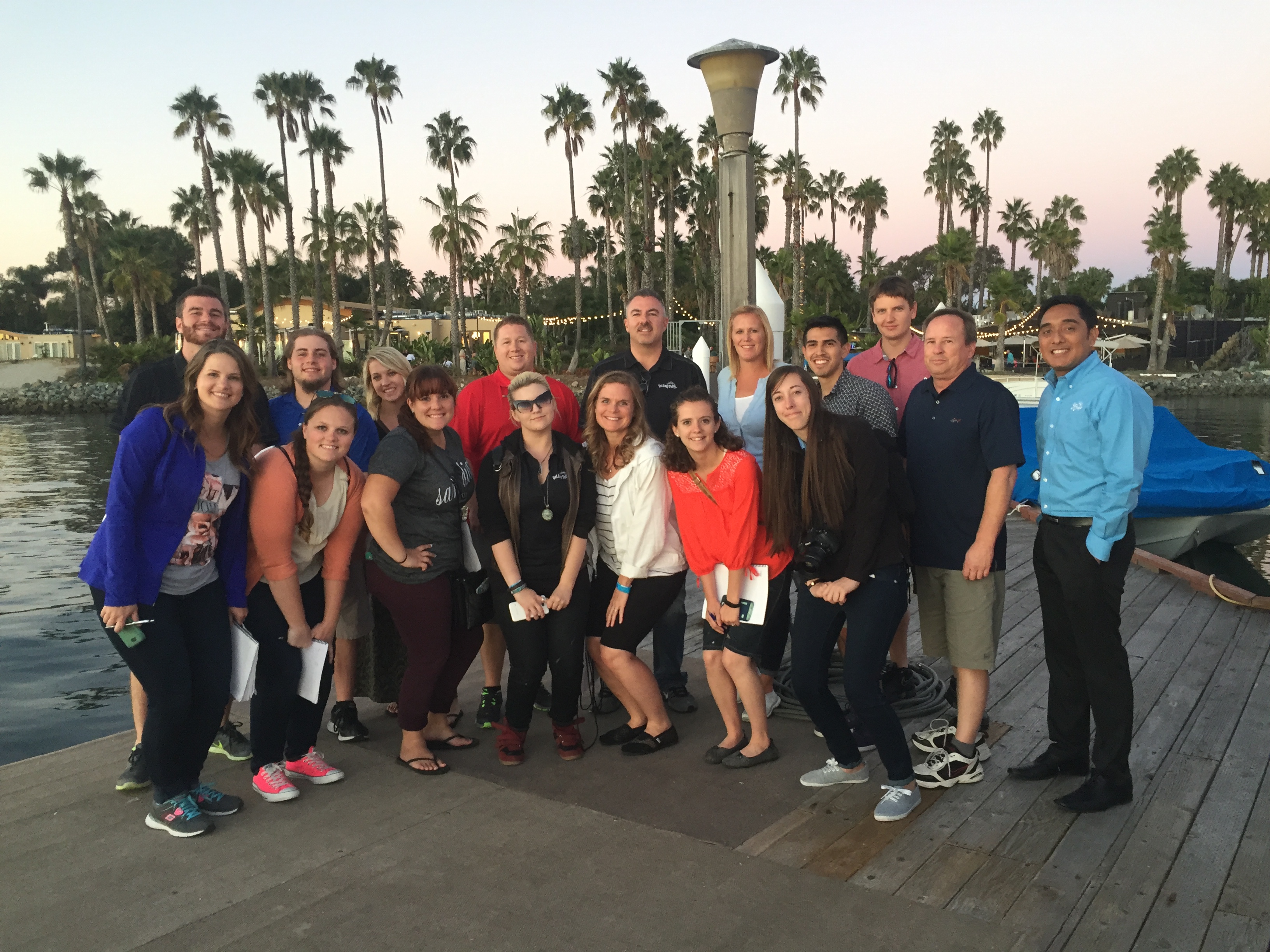 November was a very busy month for Travel Agent Familiarization trips. Six International fams (with 99 agents) and 2 domestic fams (with 46 agents) were hosted by Travel Trade Dept. International attendees included guests from United Kingdom and Germany.
In November, Visit California held an inaugural Australia Mega Fam partnering with United Airlines. Travel agents within the Helloworld Consortium, one of Australia's leading travel groups with brands like Harvey World Travel, Jetset Travel, Travelworld, Travelscene, and American Express, were recruited. Also San Diego was host to the grand finale, with all 37 agents gathering in San Diego for the final evening event, followed by breakfast and time in SeaWorld the next day.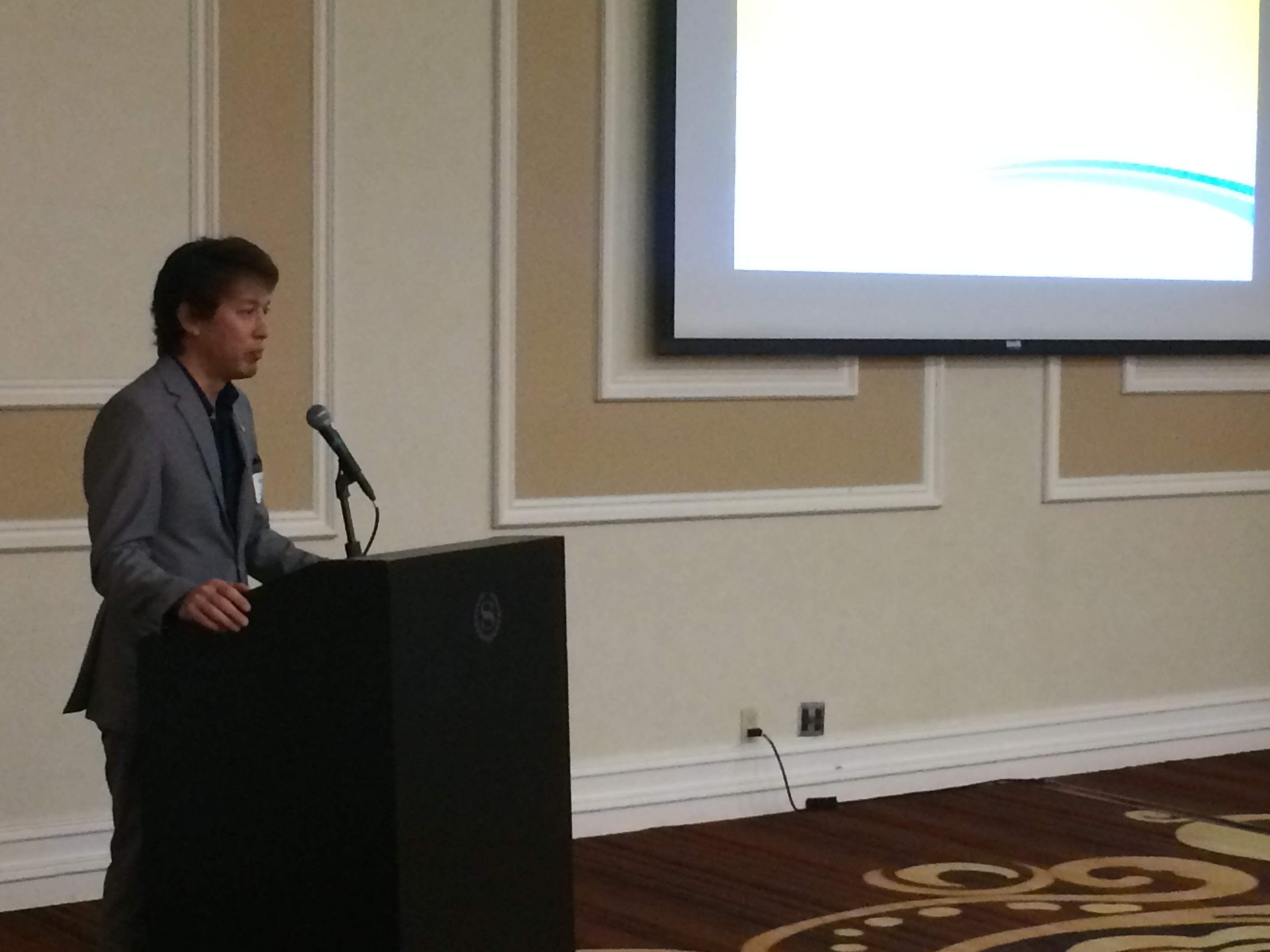 Visit California held an event, Global Ready China, in San Diego on November 18th. SDTA assisted VCA to invite members to the seminar. Riki Suzuki, Travel Trade Development Manager open the event by welcoming the guests and discussed with attending members who are interested in the market how to promote their products in China before and after the seminar.
Travel Trade Development Manager, Albert Navarro, attended the AAA Arizona Travel Show in Phoenix in mid-November. He, along with nine San Diego hotel and attraction partners, promoted the destination to nearly 2,000 consumers at the 1-day show.
Also mid-November, Albert Navarro, Travel Trade Manager, attended the RTO Summit Orlando where he met one-on-one with nearly 20 receptive tour operators primarily focusing on Latin American as origin markets.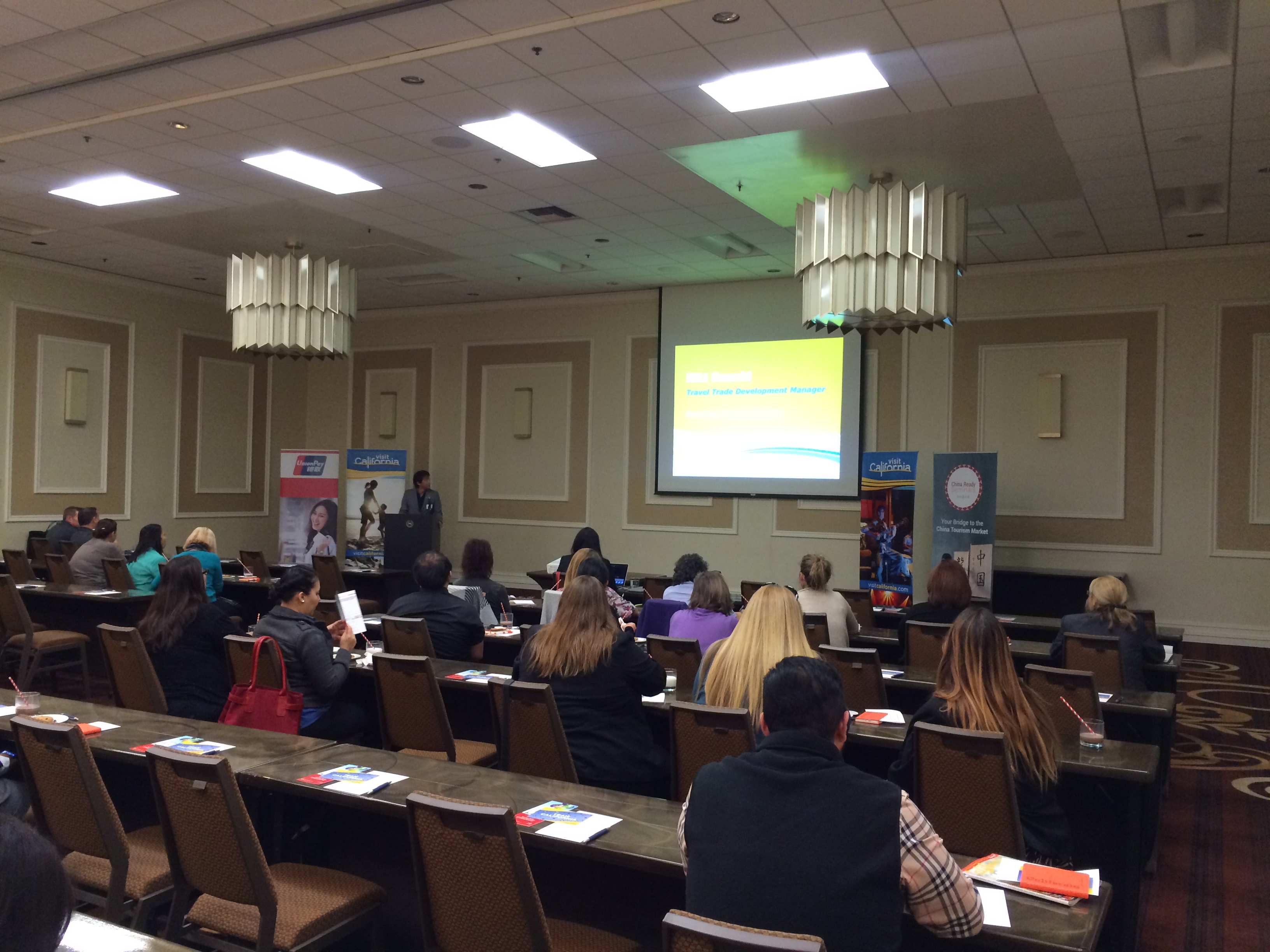 RESEARCH