Several hotels in the San Diego region will be operating under a new brand identity or "flying a new flag" in the coming months.
Hilton San Diego Airport – Harbor Island was purchased by San Diego-based Bartell Hotels for $37.7 million.
Hampton Inn San Diego – SeaWorld/Airport will transition to a Four Points Hotel in early December.
W San Diego will transition to the Renaissance brand on December 15th. Beginning on that date, the hotel will be known as Renaissance San Diego Downtown Hotel.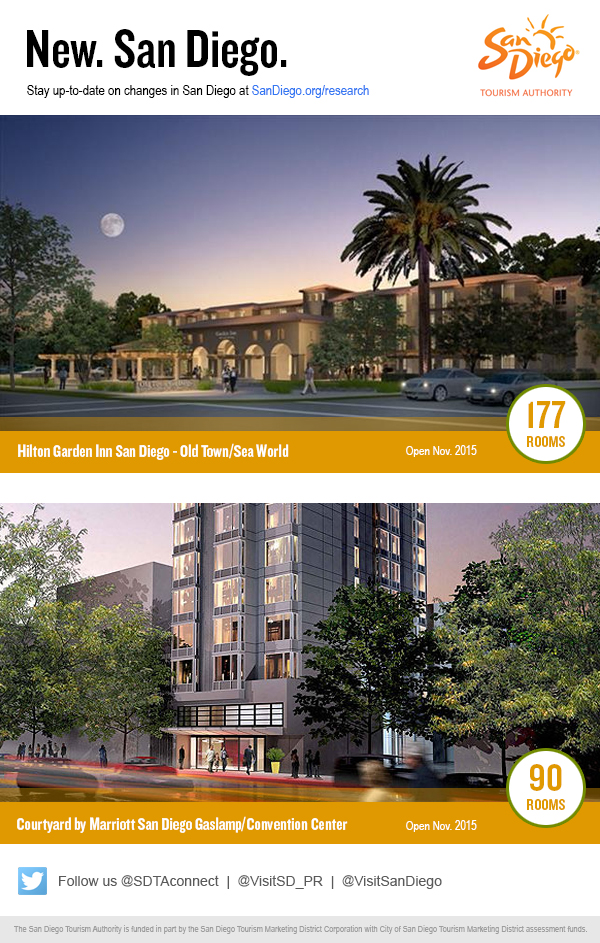 267 new rooms (that's 97,455 new room nights per year) added in San Diego.