The San Diego meeting sales community is the first in the country to be united in their message, expertise, and now certification specifically designed to help meeting planners achieve a successful event in the destination. On Thursday, September 17, 2015, more than 50 new graduates earned their San Diego Meeting Certified certificate. Meeting planners across the world can expect superior service and support when it comes to planning and executing an event in San Diego.
Margie Sitton is Senior Vice President of Sales for the San Diego Tourism Authority. She developed this program. Meeting Certified is an opportunity to set a unified set of expectations for sales professionals to deliver to their clients. From how to approach the selling process to creative ways to close the deal, these informative and interactive sessions built a stronger community of destination experts.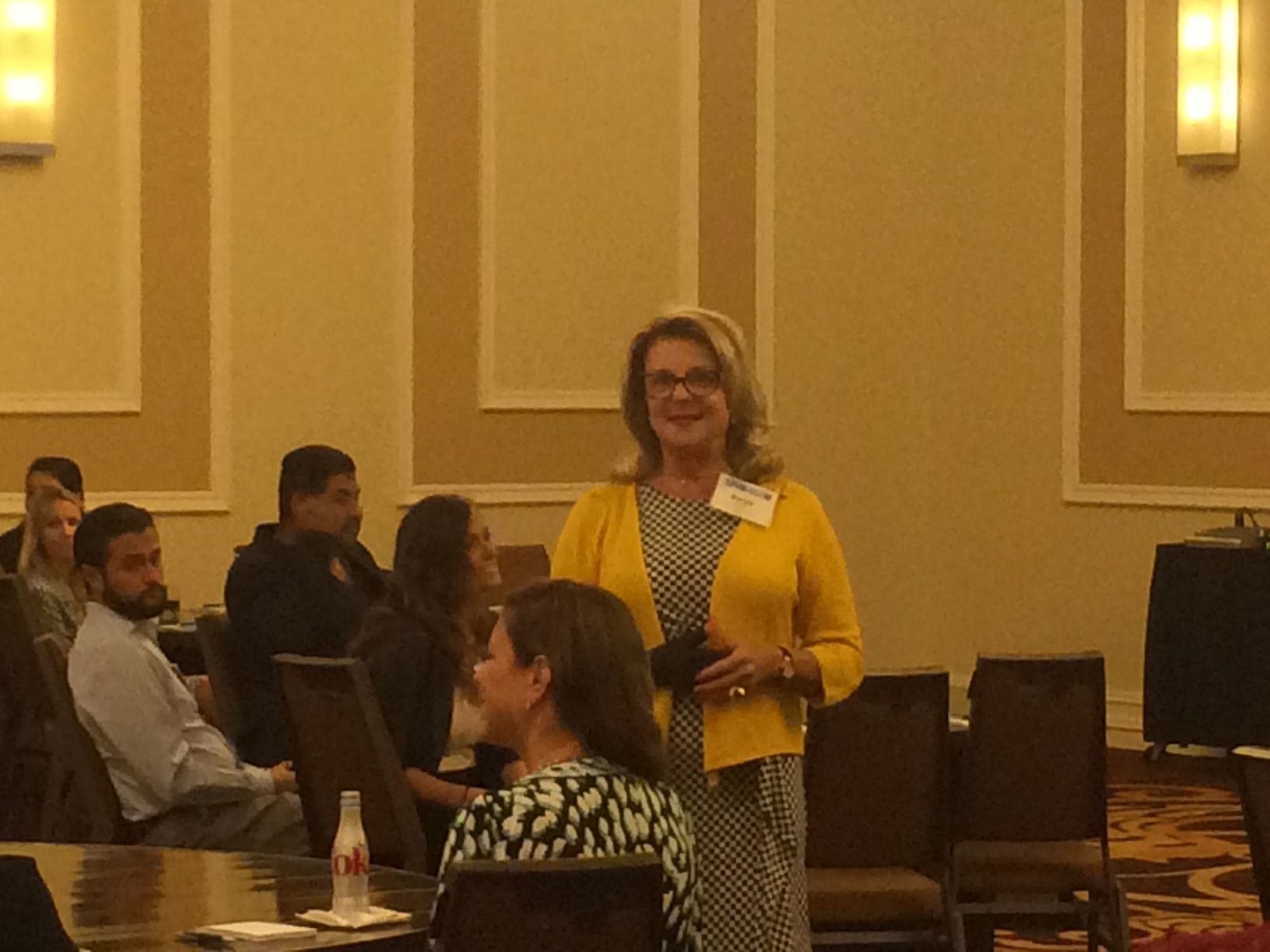 "The San Diego hospitality community continues to be committed to provide meeting planners with an exceptional site experience and booking experience.  The "San Diego Meeting Certified" program was developed to address meeting planners' traditional booking issues. More than 200 sales people representing hotels, restaurants, venues, attractions, and other service providers signed up for our first session," stated Margie Sitton.

"When a meeting planner sees the "San Diego Meeting Certified" logo next to a sales manager's name, they can expect a high level of service and expertise when planning a program in San Diego. Our goal is to have every sales person that interacts with a meeting planner become "certified" to ensure that San Diego is a preferred destination for future meetings."
SAN DIEGO MEETING CERTIFIED
The five-session course was designed to reinforce the sales community's position as an authority on selling San Diego. Each of six sessions was custom designed by Terri Roberts. Terri is Director of Training and Communication for Destination Marketing Association Intentional. Sessions topics included:
Wired Tight for Destination Sales and Service
Expert Qualifying: Understanding Them…Getting them to Buy You
Tailor Made Site Experience
The Skill Set Needed to Sell an Experience vs Sell a Destination or Hotel
Cultivating Creativity:  Making Yourself Standout from the Rest
General Managers Unite: How Hotel Leaders Join the Sell in a Way That Matters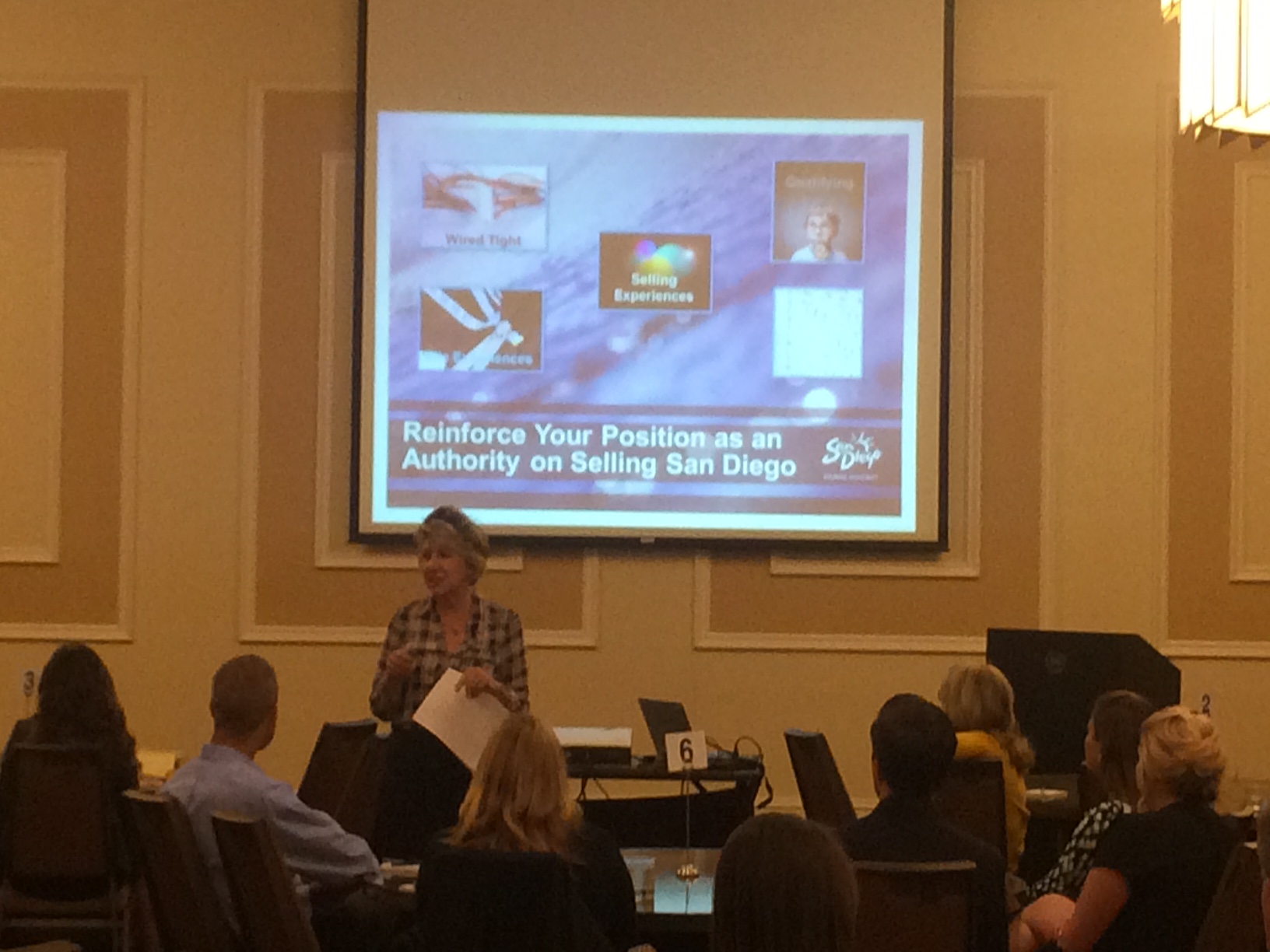 "Congratulations to the outstanding hospitality sales community of San Diego!  The San Diego Tourism Authority's amazing effort to bring sales professionals from across all brands in the city together to better understand planner needs and get on the same page to deliver a consistent and unified approach to selling the destination is unprecedented.  This effort expresses the sales community's unique desire to serve you expertly and stand above the rest, and is sure to increase your preference to choose San Diego for their next meeting or event," said Terri Roberts.
With a full team of experienced, certified National Sales Directors, the San Diego Tourism Authority group sales team is your first stop in planning your next meeting. The SDTA team can assist in finding your perfect hotel or venue. They can also introduce you to local hotel contacts who can fulfill your unique requirements.