San Diego's reputation as the "epicenter of pop culture" will continue for years to come, thanks to the hard work of the San Diego Tourism Authority Citywide Sales team and President Joe Terzi, the San Diego Convention Center, Mayor Kevin Faulconer, and Comic Con executives.
Comic Con was founded nearly 45 years ago and has called San Diego home since its inception. Although it has moved through several venues in the region, since 1991 the pop-culture event has been held at the San Diego Convention Center.
"We are thrilled to be the home for Comic Con International for two additional years," said Carol Wallace, president & CEO of the San Diego Convention Center Corporation. "We have had a successful partnership since 1991 and we look forward to continuing our shared success," she added.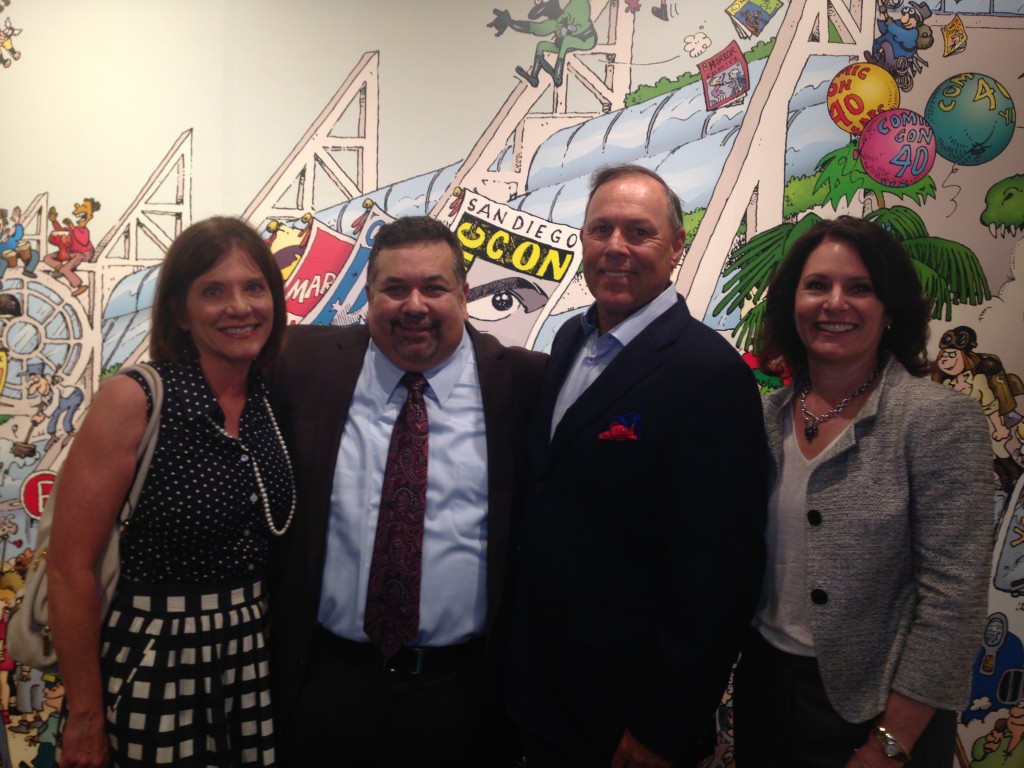 Comic-Con International is the San Diego Convention Center's largest event of the year and is estimated to generate the following economic benefits for the San Diego region*:
• Regional Impact: $135.9 million
• Direct Attendee Spending: $80.4 million
• Tax Revenues: $2.8 million
• Attendance: 130,000
"Comic Con is a long-standing civic treasure and a cultural icon for San Diego. We appreciate their partnership and the value they bring to our community," said Joe Terzi, SDTA President & CEO.